We've all been in the situation where we are in desperate need of giving our smartwatch some juice, but find ourselves with a broken charging cable or without a spare charger on hand.
Chargers are obviously a necessity for your watch, but it is also essential to know what alternatives are available should you need to make use of them.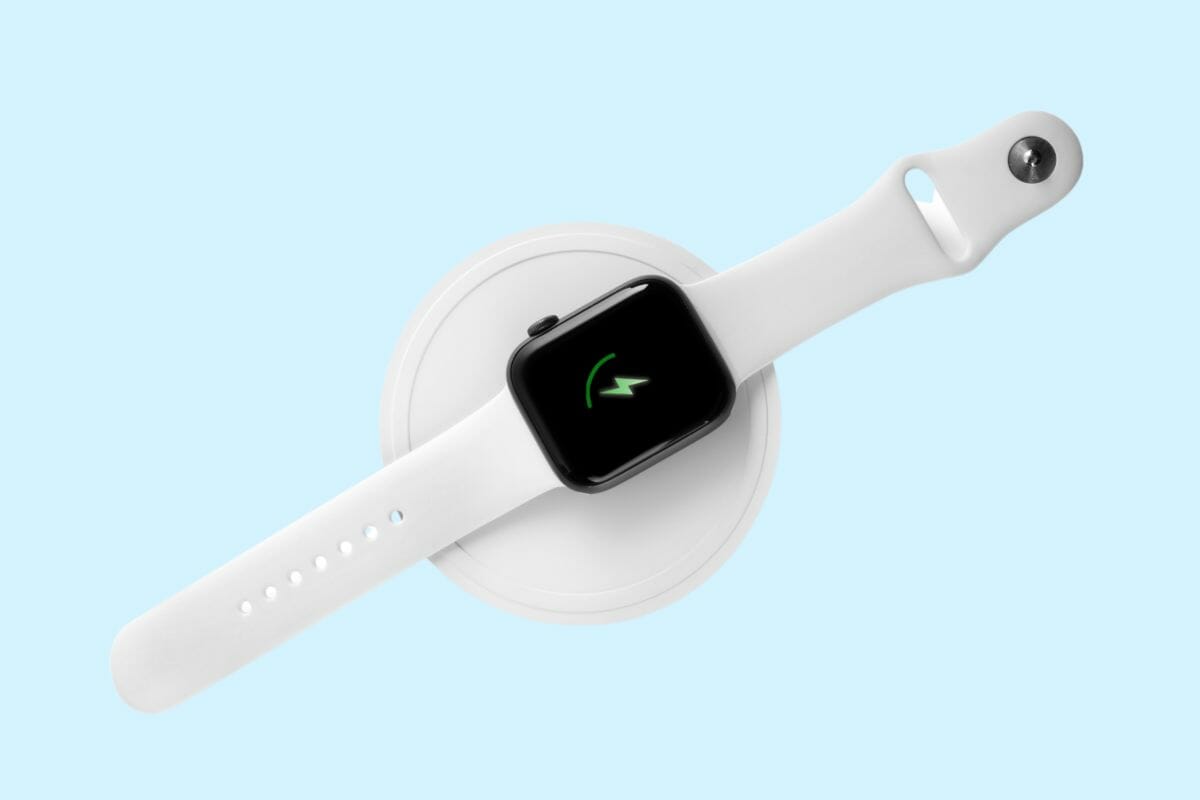 With this in mind, we are going to be looking at some top tips as to how to go about charging a smartwatch when you haven't got a charger in the vicinity.
We are also going to look at some of the best alternatives for specific types of smartwatches. Let's get started.
Wireless Portable Chargers
Portable and wireless chargers are very useful items when it comes to charging electronic devices in general, and smartwatches are no exception. These are particularly helpful for Apple Watches.
The great thing about these chargers is that they are relatively small and so can easily slide into your pocket, a purse, or a backpack with ease, allowing you to charge your smartwatch anywhere and at any time.
To get the most out of a wireless, portable charger, you need to make sure that it has been fully charged before you take it out and about.
The standard battery within these chargers tends to hold around 1000mAh of charge, which- when considering an Apple Watch as an example- can charge a smartwatch at least twice.
Once the portable charger has a full battery, you will need to press the one-time power button on the device in order to activate the charger.
Once you have done that, hold the charger near the back of the watch. This allows the magnets to automatically adjust so that it is in the right place.
To make sure that the portable charger is working correctly, check the status of the battery on your watch.
Power Banks
Much like portable, wireless chargers, power banks are another handy and affordable way that you can charge a smartwatch.
These portable batteries are designed specifically to recharge electrical gadgets when a regular wall charger isn't available.
Power banks come in a wide range of shapes and sizes, from large and bulky high-capacity power banks to slim and pocket-sized ones for smaller devices.
They work much like any other rechargeable battery in that they store up energy to their maximum capacity and then release it into the device when it is plugged in.
Power banks also have various features in order to reduce malfunctioning and increase safety thanks to the complex technology that is built into them.
Some of these benefits include the following:
Short circuit protection
Overcharge protection
Over-discharge protection
Pass through charging
When it comes to charging a smartwatch with a power bank, first make sure that the power bank is charged to its full capacity.
They can be charged via a power input port, though different power banks have different ports, so make sure that you have the right cable for your particular power bank.
Activate the power bank by pressing the power button, and then connect the charging cable between the charging device and your smartwatch.
Once connected, check the level of the battery on your watch. When you are sure that your smartwatch has been completely charged, switch off your power bank.
There are also wireless power banks available, but smartwatches aren't charged as much with them.
If you do have a wireless power bank that you want to try and use, position the back of your watch with the back of the power bank.
To ensure that your watch is charging properly, align both the power bank and the smartwatch with the charging coil.
Let's now look at two specific brands of smartwatches and how you can go about charging them without a charger (see also 'How To Charge A Smartwatch Without A Charger – The Pro Tips You Need').
Garmin And Fitbit Smartwatches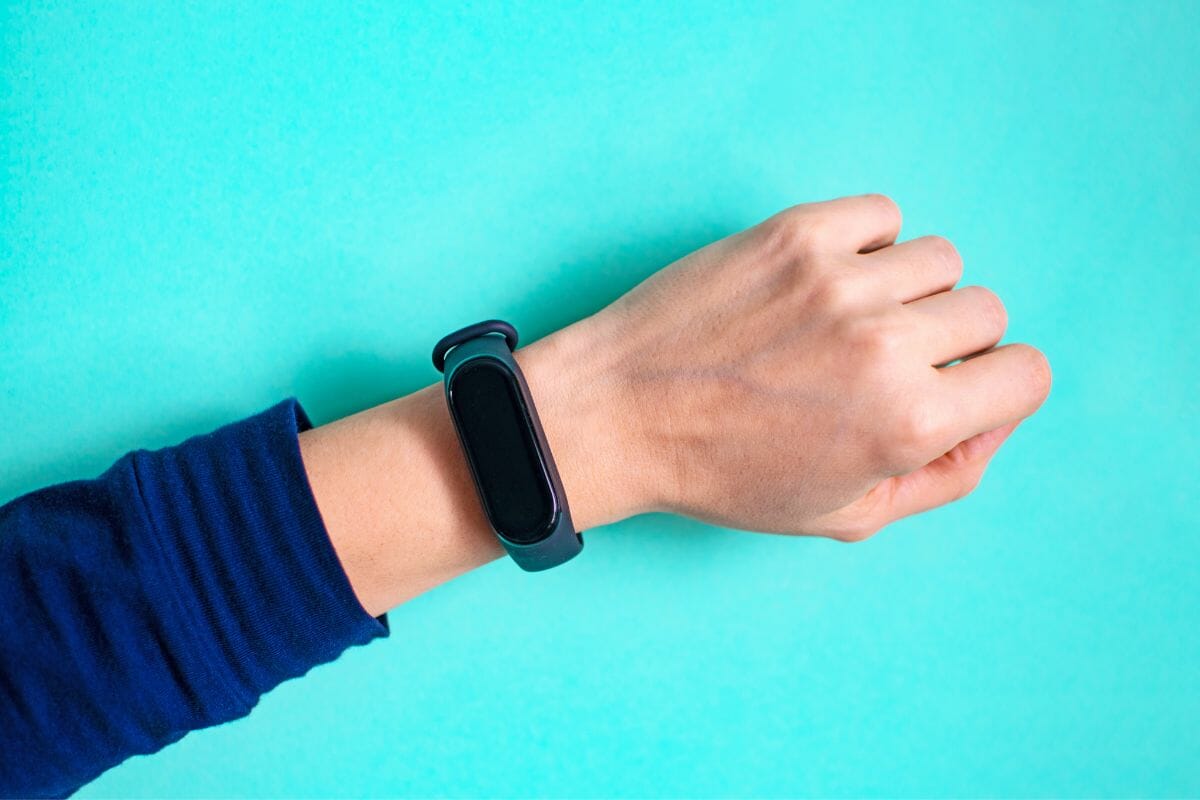 These kinds of smartwatches are able to be charged via portable, magnetic chargers.
These are particularly useful as they are incredibly lightweight, making it easier than ever to carry them around. It also means that you don't have to deal with the hassle of tangled cables.
These magnetic chargers also have built-in protection features that protect your device from over-voltage, over-heating, over-currents, and short circuits.
These chargers are able to be attached to any kind of source that supports USB Type A, and they can connect to the back of a Fitbit watch when connected to a charging source.
In regard to Garmin smartwatches, these can also be wirelessly charged via charger docks.
Samsung Watches
If you have a Samsung Galaxy Phone as well as a Samsung smartwatch, there is a specific method that you can use to charge your watch, known as the "Wireless PowerShare" feature.
This feature allows users to charge their watch with their phone battery.
The Galaxy phone models that use this feature include the following:
Galaxy Note 10 Series
Galaxy Note 20 Series
Galaxy S10 series
Galaxy S20 series
Galaxy Z Flip
Using the PowerShare feature is simple and easy to do. Grab your Samsung phone and swipe down your notification bar from the top. This will give you access to quick toggles.
From the top bar, locate the wireless power share icon under the quick settings option. You will see the option of "Wireless PowerShare", which you need to tap on.
This will take you to the following screen, where you will see the on/off PowerShare button. Tap it to turn it on, in order to activate the feature.
Once activated, take your phone and your Samsung watch and place them together back to back. Make sure that the watch is on the very top of the charging coil.
When everything is aligned as accurately as possible, your phone will send you a notification of confirmation.
When your watch is completely charged, you can then turn off the "PowerShare" feature by navigating to the settings.
Final Thoughts
These are just a few of the ways that you are able to charge your smartwatch when you don't have a charger nearby.
Hopefully, you now have a firmer grasp of some of the alternatives, as well as an idea as to which ones would suit you best!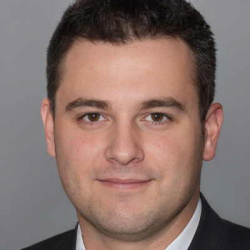 Latest posts by Garrett Jones
(see all)