A smartwatch can be something that you didn't know you needed until you try one, with the emphasis being on the wear OS that you want to be as easy to use as possible.
But what about a smartwatch that has some of the functionality of your phone but can track your exercise and heart rate and can hold its battery well in those situations where you don't have your phone to hand?
With so many options out there, what watch is going to be most beneficial to you and your lifestyle?
In this guide, we'll provide the best 11 smartwatches for the Google Pixel phone models 4A, 4, 5, and 6.
We'll also give you some guidance on what to look out for when you're browsing these watches that you might want to keep in mind.
If you are in dire need of a watch upgrade, read on to find out more.
How Have We Picked Out These Smartwatches?
The first thing we've considered is the compatibility, as most modern Pixel phones run on Android 11 or 12 and use wear OS, so these watches will work with these plus older systems that may be running version 5 and above.
We've also looked at options if you want to customize the strap and have considered that there will be different use cases for these watches, whether you're at work or hitting the gym.
We've also considered battery life as this is going to be a deal breaker for a lot of people, and of course, we've looked at durability as these watches can be an investment for some, so we've got you covered here as well.
The design philosophy behind this one is that fashion meets function with features that truly make this model stand out, such as the body composition analysis.
With this, you can get readings on body fat, skeletal muscle, body water level, metabolic rate, and body mass index, which will come really in handy to measure your health and fitness.
This watch also has accurate ECG monitoring to keep tabs on any issues such as irregular heart rhythms, and you can track all of this in the Samsung health monitor, which is a feature we believe is essential when talking about heart health.
Pros
It has the option to use Bluetooth or LTE, so you can link your carrier data plan to the watch so that it can become an independent phone on its own.
The native options regarding the style might look a bit basic for some, but this leaves you room to change the bands and use the Samsung wearable app to change the watch face as you see fit.
Cons
This watch is designed with wear OS but might be trickier to integrate if you don't have a Samsung phone, and not all features might be available to Pixel phones.
It doesn't have a blood pressure sensor if you're buying a US model, so you'll have to decide if this function is necessary for you or not.
Here is a traditional brand that you might recognize, with all the capabilities like apps, google assistant, heart rate, incoming messages, and calls.
You can have a lot of fun customizing your interface to match your style or activity, and you can choose what sub dials you want from the weather, fitness goals, dual time zones, reminders, and many more choices.
This is a good option for those who wish for a smart-looking watch that doesn't incorporate a techy or sleek design and works as a wellness device that can act as your mobile phone as well, so there is plenty to get invested in with this smartwatch.
Pros
It only takes an hour for the watch to charge completely, so you can plug it in when you go to sleep or when you're not using it, and you can increase it to a multi-day extended mode for light use cases.
It has a wide range of watch faces to choose from, with some being free so that you can go for a casual or smart-looking face that isn't limited, like some main-line smartwatches that fit into that techy category.
Cons
This watch's connectivity isn't the best and can disconnect from your phone if you leave a distance between them and can extend to earphones with Bluetooth connectivity. So this watch isn't going to be able to completely replace your phone if that's what you're looking for.
This watch has a bulkier design, so it's weightier on your wrist, which isn't ideal when you are in the middle of exercising, as you're going to notice this issue after a while.
This smartwatch is versatile as you can go from a simple black mesh design to something more formal like the smoke tan-looking strap, which is excellent for a multitude of scenarios.
You have an always-on display that is now brighter with more coloring and a higher pixel count, so you always have access to the time and activity readings.
This watch is also designed to keep you connected for longer, with notifications for calls, texts, and apps, and has automatic calendar and time zone syncing, so you don't have to rely on your phone that often.
Pros
When setting the smartwatch up, many have found the process was simple and informed them when an update is available, instead of having to go through the settings to check manually.
With the implementation of a speaker and microphone, calls come through to your watch at good quality and don't experience much delay when speaking into the watch.
Cons
If you have the watch set to always on, you'll get less than a day of battery life, which isn't ideal for some but can be improved by using the tilt to wake feature and disabling your other features, but it will depend on your use case.
Some people have noticed issues with Bluetooth, which can disconnect from their devices now and again, so you might have to restart the watch to enable the Bluetooth to pick up a stable connection.
This watch has a minimalist design that still is the right combination of techy and casual, making it versatile, with a 42mm black ion-plated stainless steel case with a ceramic case back and round digital touchscreen dial.
It has all the features you can expect from Wear OS, with all your emails, calls, and texts all in one place, and with the inclusion of Google pay, your options just got more advanced.
With programmable pushers to set your activity markers, it's even easier to get going in your exercise routine.
Pros
The watch surface is made of gorilla glass crystal which can withstand day-to-day drops or accidents and prevent deep chips and scratching.
Cons
There are complaints that the watch's battery drains a little bit quicker than you'd like, so you might have to be mindful of what applications you have running when using the watch.
Buyers Guide
We've offered here the best Wear OS smartwatches that are available right now, and there's no doubt that you're going to have a checklist of all the features that are a must for you.
You might be looking for something more stylish, versatile, or a bit of both, but what is certain is that as smartwatches generally last around 4-5 years, you don't want to be swapping and changing models too often.
Below are some other considerations that you want to take into consideration before you set your sights on a particular smartwatch.
Price
This will be a sticking point for some people, as there is a gap between entry-level models, which you can pick up for under $100, and the multipurpose smartwatches that can be priced for more than $150.
If you're looking for a budget option, you'll find that there are some limitations as not all types of activity will be measured, and the phone and messaging applications will be basic at best, and that's even if they have that capability.
With budget smartwatches also come with the problem of the OS, which in some cases isn't supported by Google's Wear OS and requires you to download an app instead to be able to integrate your phone to the watch.
Even though the Pixel phone uses the Google play store, you might find issues connecting the watch as the setup process will involve the app trying to locate your watch, which isn't always a seamless solution.
It could help if you also considered that some of these budget smartwatches might not be compatible with newer pixel models like the Pixel 6.
If you have an older model, you might be able to get away with a cheaper option, but you are limited in some ways, and the watch serves as more of a Fitbit than an excellent accompaniment to your phone.
Battery
The battery of your watch is another non-negotiable, so you don't want to accept any type of watch with a battery life under 12 hours.
Otherwise, it's going to spend half of its life just sitting on a dock.
Like with smartphones, you can adjust the functionality of your watch so that it preserves battery life like the TicWatch Pro 3, which, as we have said, can last up to 45 days if you're using its essential mode.
As good as this feature is, it can make using some applications tricky, as battery preservation tends to minimize or completely close any background applications, so you'll have to decide which ones you're going to need most.
Of course, in most use cases, we can just dock the smartwatch overnight, and it'll be ready to use the day after, but of course, some features like virtual assistants like Alexa on smartwatches could throttle the battery as they are constantly active for when you speak into the microphone.
To determine your use case, if you're a casual or fitness fanatic and scale down your options to fit your needs, but anything over the 20-hour mark should work for most people who tab in and out of it in moderation.
Size
One of the biggest complaints with smartwatches is the strap that, like regular watches, can either be too big and need adjusting, or the strap is too small, and you need to add more notches to your strap.
You also don't want a watch face that is going to swallow the entirety of your wrist because, after a while, you're going to notice the weight, and this can put some people off wearing them.
A good all-rounder pick for this issue is the Fossil Gen 6, which you can pick from a silver mesh or silicone mesh strap on your model, plus, we have found that you get a spare set in the box.
We found that either material is quite flexible but durable so that you can use them under heavy types of exercises such as weightlifting or warm-up activities such as push-ups and squat jumps.
Be aware that if you need to buy a replacement strap, you should check the watch case to see the band's width so you won't be disappointed, as older models won't have the exact same measurements as the newer models.
You should also ensure that the watch can be secured easily and won't slip around, as the sensor on the watch's base needs to have significant contact with your wrist to get a plausible reading.
Customization And Other Accessories
We know that a lot of customization is going to come from the watch's OS, but once you start it up, if you haven't used a smartwatch before, you might find the UI to be a bit overwhelming.
This can come from the possibility that a flick of your finger can open up an app, or the movement of your wrist can activate certain features such as sleep mode or start tracking activity, for example.
For this, you want to make sure that you take some time to go over the user manual, which could work in your favor as you could discover a feature that you didn't pick up when going through the watch's features.
When picking up earphones, you'll be bombarded with different makes that range from below $50 to the more premium brands that can cost anywhere between $100 and $200.
You want to ensure that the earphones you get have a good Bluetooth connection and are easily adjustable, and if you're not really sure, you could get a pair of Google Pixel buds that you know will work with your phone and, as a result, your smartwatch.
An important feature is spatial awareness which is great for those intense exercises, but features such as noise cancellation should be used with caution, especially if you're running and there is a lot of vehicle traffic around your chosen path.
Customer Service
If you have an issue with your smartwatch, you want to know that the company that has provided the product is going to be able to solve any problems you may have further down the line.
A watch from Samsung, for example, is a well-recognized brand that has decent customer support with a troubleshooting page, where you can call, text, or even use the automated chat service to resolve your issue.
Of course, not everyone's experience is going to be positive, so if you're really unsure, be on the lookout for any warranty that comes with a watch that can cover any issues and offers you to send it back or swap it for something else if you've already paid the total cost.
Be aware that warranties don't cover all types of issues, such as water damage, so be sure to read the full terms of the warranty to see what is covered, and you should be offered at least a year's worth of cover.
Internal Storage
Smartwatches these days can have anywhere between 500MB and 1.5GB of RAM, so models such as the Samsung Galaxy Watch 4 have this higher RAM capability.
This, of course, can change as the smartwatch market improves as Google makes strides in this area to have a wearable to accompany their new Pixel 7 phone.
With the increasing amount of applications, we like to see means-tested watches that can both store many applications while operating seamlessly without any throttling or lagging of their useability in general.
If you are hoping to get a lot of use out of your watch's applications, be aware of your memory capabilities, as you might have a great playlist that you would like to install into the watch.
You also want the ability to listen to your songs offline, so you do not have to share your files to and from your phone each time, so give the internal memory a good look over before you settle on any watch.
Frequently Asked Questions
Should I Get A Smartwatch?
In brief, it depends on what you want to get out of a smartwatch, as they can be great at tracking your vitals and activity, so if you're watching your health, you could definitely go for a mid-range watch or something more straightforward if you want to spend less than $100.
If you happen to be in a workplace that either doesn't allow phones or you're too distracted by yours, you can use a smartwatch to send you alerts or notifications that can be responded to quicker.
This leaves you more time to get more productive and can even help you get a better night's sleep as well.
Can I Use My Smartwatch instead Of My Phone?
If you have a model of smartwatch that is connected to a stable wi-fi connection via your phone's wi-fi connection or cellular network connection, you can leave your smartphone at home and take your smartwatch anywhere you like.
When looking at smartwatches, you want to look out for wi-fi or cellular capabilities, which most branded watches like Samsung usually come with as standard.
Some models allow you to choose between Bluetooth or LTE, but if you're going for LTE, you should be wary of the rise in cost for this functionality.
Is Having All These Features Good For My Health?
While it's good to be able to have vitals such as blood pressure, O2 levels, and heartbeat, they shouldn't be used as a means of making diagnoses, as they aren't 100% accurate and can't detect issues such as blood clots, heart attacks, or sleep apnea.
This over-reliance on these readings can cause some to develop anxiety and misdiagnose themselves, causing unnecessary visits to the emergency room.
It's a great way to be able to measure your health in this way, which can help you make better choices in your exercise and diet.
If you're still anxious about these readings, you should consider check-ups with your practitioner for more peace of mind.
Conclusion
With your sights set on a new smartwatch, the only thing left now is to consider the potential benefits of such a watch, but if you're still unsure of which model to get for your Pixel phone, perhaps a friend or family member of yours has a smartwatch you could try out.
This way, you can get a hands-on review of what it's like to use the watch day-to-day, and it will give you an idea of how the features of the watch can be fully utilized, but if not, you could always find a review online.
It also helps for you to compare health tracking features so you find a watch that fits with your requirements exactly.
Our selection offers a range of different models that can work with just about any use case, as we know that not everyone's lifestyles are the same, as some are more on the move, while others might be more conscious of their blood pressure or sleeping habits so they can make changes.
You're going to be owning and using your smartwatch for a considerable amount of time, so you want a model that has features and connectivity that you want and a style that you can style up or down for any occasion.
Thank you for reading.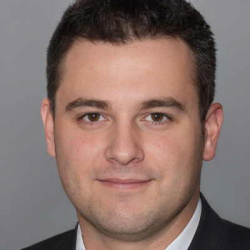 Latest posts by Garrett Jones
(see all)