Fitbits are one of the most popular types of smartwatches available. There is so much that you can do with a Fitbit, but only if you have the right applications installed to really make the most of it.
The Fitbit Gallery is where you can download all of the applications that are compatible with your Fitbit smartwatch.
There are so many different applications available to choose from that it can be difficult to know which ones are going to be the most useful.
We have put together this list to help you decide which apps will help you make the most of your Fitbit (see also 'Your Fitbit: How To Tell Which Make And Model You Have?'). Keep reading to find out more.
Best Apps For Fitbit
We are starting off the list with C25K Trainer, which is a free fitness app. It is designed for beginners who want to learn how to run and to improve their overall fitness.
Over the course of 8 weeks it will take you through a series of interval based running workouts to improve your stamina and technique.
At the end of the 8 weeks you will be able to run 5K (or 30 minutes continuously at your desired pace).

One of the great things about this app is that you can take longer than 8 weeks to complete it if you want to.
You can repeat the sessions as many times you need to before moving on to the next one, or complete a whole week of training. You can take the training at your own pace.
As long as you are consistent with your training, you will see the results.

This app has had heaps of positive reviews from users and from reliable publications like the New York Times and The Washington Post.
Strava is another great application to get on your Fitbit if you are into fitness. It allows you to track your various workouts such as running, walking and cycling.
You can see your route, your distance covered, speed, and calories burned. You can also get a more detailed analysis of your performance such as your pace at different points during the workout/route or your fastest lap.

Strava is not just an application for tracking exercise, it's also an online community.
You can share your workouts and receive Kudos from your friends, as well as keeping up to date with their progress and achievements along with your own. You can also take part in different challenges.
Have you ever sat in a restaurant with your friends or on a date, and you find yourself getting flustered trying to work out the tip? You end up leaving way too much or too little, and embarrassing yourself.
This simple application makes the whole process so much easier for you.
All you need to do is enter the bill amount and the app will tell you how much to leave for a low, average or high tip. If you eat out a lot then this app is incredibly useful.
If you have a smartwatch or even a smart phone you no longer need to carry your bank card with you wherever you go.
More and more businesses are accepting smart payments, so you can travel light and not have a wallet taking up space in your bag or pockets.
However, what do you do about all of those loyalty cards and gift cards that you would usually keep in your wallet? You don't want to miss out on accruing points and getting free drinks or special discounts.

The barcode app for your Fitbit watch will store the various barcodes for your loyalty cards and gift cards, allowing you to keep them all in one place.
Just open the app and select the barcode you need to use when you are paying, and you can scan it with your watch. This app is the next step in smart payments.
This is actually an application that you need to install on your smartphone, but it will come in very handy if you ever misplace your Fitbit.
It will use Bluetooth to track down your missing Fitbit and show you where it is. You may have left it at the gym, at the office, or it may even have been stolen.

You may not think you need this application, but it could save you having to buy a new Fitbit or claiming for it on your insurance.
The app is able to track up to 10 different Fitbits, so you can register the whole family and keep on top of your devices. The bar graph will show you how close or far away you are from your Fitbit.

You can also download a find my phone application for your Fitbit which works in reverse, and will help you to locate your smartphone using your Fitbit.
If you download both of these applications then you should never lose track of either of your devices.
Flipboard helps you stay up to date with the latest news, but also allows you to customize your board to show you information about the topics that you are interested in.
You can read about fitness, celebrity news, recipes, current events, sports, politics - there are so many options.

When you open the Flipboard app you will be shown snippets of stories from your selected topics of interest. If you want to read more then swipe up to access the full story.
This app is a great way to browse relevant content and to stay on top of the information that you care about without having to sift through endless articles that don't interest you.
It's also great for passing time or catching up with things while you are waiting in line, sitting on a bus or train, or even just waiting for your food to cook in the microwave.
RHR report is an application that runs in the background and tracks data of your resting heart rate.
Once you have at least 7 days of data you will be able to see a visual diagram of your resting heart rate over the last 7 days.

But why track your resting heart rate? If your resting heart rate is too low or too high then it can be an indication of a health issue. If you can see this from your data then you may want to seek medical advice.
Seeking medical attention early can help prevent issues from developing and worsening, helping to get the issue resolved as soon as possible.

A resting heart rate that is too high could be a sign of emotional distress, dehydration, excessive caffeine intake, inactivity, or even a heart condition.
This app does exactly what it sounds like - it counts! Tap the top right of your screen to add one, and the bottom left to take one away. This is useful for counting large numbers of items.
For example, if you want to know how many goody bags you have made for a party and you don't want to lose count, simply use the count app to keep track of them.
If you work on the doors of a venue and you want to count how many people are in the building, you can use this application to easily keep track.
If you are in charge of a stock take in work, simply use this app and you will be done so much quicker.

This application may seem simple, but if you need to count something then it will come in really handy.
It's so frustrating when you are counting a large number of items and you lose count and end up having to start again. If you use this app, then that will never happen to you again.
There are so many useful things that you can do with your Fitbit, but sometimes you just want to switch off and have a little bit of fun.
Whether you are killing time on your commute, or taking a quick break from work, a fun game on your Fitbit could be just what you need.

Treasure Trek is a great app that also incorporates your daily steps, helping you to reach your targets and stay active.
The steps that you take every day will power your pirate ship as it takes you on an adventure. You can find treasure and use it to hire crew mates and even adopt pets to come with you on your voyage.

The coins and gold that you accrue on your adventures can be used to upgrade your ship and equipment.
You will also need to face off different enemies and monsters, and may even have some fights with your mutinous crew mates!

If you are looking for some lighthearted fun then definitely download the Treasure Trek app.
You may find that you end up with more motivation to get out and complete your daily steps target.
Summary
Fitbits are often associated with exercise, but there are so many things that you can do with a fitbit smartwatch.
Yes, they are perfect for tracking your steps, mapping your runs, getting data on your cycling performance and helping with your training, but with the right applications you can get so much more out of your Fitbit.

With this list of the best Fitbit apps you can scan your loyalty cards and earn points without even opening your wallet, you can quickly and discreetly calculate the tip at a restaurant, you can keep up to date with news and current events and read up on topics that interest you with just a swipe, you can track your resting heart rate and track your overall health, and you can even find your Fitbit when it gets lost.

When it comes to finding the right applications for your Fitbit, think about what you tend to use your watch for. There is no point getting an app that you will never use.
You should also consider which areas of your life could be made easier or more interesting - there may well be an app for that!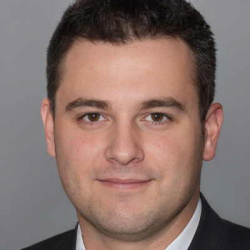 Latest posts by Garrett Jones
(see all)