The more we live our lives online, and through escapism in entertainment, the more it becomes almost impossible to avoid expensively priced, and extravagant products.
Product placement, advertisements, glossy magazine covers, and social media, combine to cloud us in a world of consumerism.
As trends and fads come and go, music always retains its place in the lives and minds of the populace.
Music hardware is often at the forefront of technological development, walking down any street it's likely that you'll see numerous people bopping along to their music, or engaged in hands-free discussion.
Mobile phone manufacturers frequently set trends, this also relates to their numerous accessories such as headphones, or in more recent times, earbuds.
The rise in the popularity of earbuds can to a great extent be credited to Apple, Samsung, and popular product ranges such as Beats, which brought a whole new dynamic to the market.
The need for high-quality sound, aesthetically pleasing design, and practicality, has aided the rapid rise of earbuds and wireless earbuds. Listening to music or talking hands-free is made easier whilst working out, driving, and working.
The prices for earbuds can range from reasonably cheap, all the way to mindbogglingly expensive. Whether you're an audio aficionado looking for that premium quality, or if you have a big enough bank account, you might look to buy something at the higher end of the market.
It's a big decision, and a big investment, so read on to find out about some of The Most Expensive Earbuds and ensure you're making the right purchase for you.
Leading the way with almost unparalleled audio quality, these earphones are changing the game.
Their industry-first Electrostatic Technology earphones, combined with the digital-to-analog amplifier (DAC), provide clarity and power to the listening experience.
With sound isolation at up to 47dB to block out background noise and the 4-band parametric EQ, they provide crisp, clear, and impressive sound.
They are constructed with a machined aluminum housing, ensuring a premium Shure fit and finish.
Cross compatible with Mac, PC, iOS, and Android devices, they can be charged from a wall socket or a computer.
Features
Electrostatic Technology - Fastest and most accurate transient response with single MicroDriver. An industry first for Sound Isolating earphones
Audio Quality - High correlation to source audio with the digital-to-analog amplifier (DAC)
Compatibility – Compatible with Mac, PC, iOS, and Android devices
Construction - Machined aluminum housing, premium Shure fit and finish
Sound Isolating - Ergonomic design with Sound Isolating sleeves to 47dB
The latest offering from Sony's Signature series, the IEZ-Z1R offers incredible audio quality with a lightweight and sleek design.
High-specification audio and construction quality results in an engaging and exceptional output.
The HD hybrid driver and refined-phase structure, provide optimized High-resolution audio reproduction.
The magnesium-alloy construction helps reduce resonance and vibration, for clearer audio output.
Sound Space Control provided a wide sound space, an encapsulating and absorbing listening experience.
The 4.4 mm balanced audio connection offers sonic purity, with a frequency response up to 1000 kHz, providing the feeling of being in a live music venue, wherever you are.
Features
Audio Quality - Optimized for High-Resolution Audio reproduction
HD hybrid driver & Refined-phase structure - Premium sound reproduction
Sound Space Control - Wide sound space
Connection - 3.5 mm and 4.4 mm balanced audio connection
Comfort - Wide range of Comfort and Hybrid earbud sizes
The Shure SE846-CL combines a polished durable design, with engineered sound precision, to create a truly stellar listening experience.
The four high-definition drivers provide incredible high-end clarity, whilst also ensuring full-bodied low-end sound and performance.
Sound isolating technology blocks out the background noise of up to 37 dB, and the wide range of sleeves provided ensures a comfortable and snug fit.
The ergonomic Wireform over-ear design keeps them securely in place, whilst aiding cable management.
A gold-plated MMCX Connector ensures high-quality audio connection, whilst the 360-degree lock-snap mechanism, and durable, reinforced cable, provide improved maneuverability.
Features
Sound Isolating Technology - Blocks up to 37dB of background noise
Full Range Sound - Four high-definition drivers provided extended high-end clarity and low-end performance
Design - Over-ear design with Wireform fit
Reinforced Cable - Durable to withstand wear and tear
Connection - Gold-plated MMCX Connector with a lock-snap mechanism
Tesla technology is heralded as dynamic, groundbreaking, and trend-setting across the globe.
There are high expectations for anything that has the Tesla name attached to it. Thankfully, their excellence has translated across to this headset.
They contain a miniature version of the Tesla Driver which was specially designed and crafted for this purpose.
Carefully handmade in Germany using precision engineering, they are of the highest quality.
The Xelento Remote is High-Res Audio certified, whilst the materials used in the build are of the highest quality.
The silver-plated detachable cable ensures quality sound and practicality, whilst the ergonomically shaped casings and a wide choice of ear tips will ensure a comfortable fit and audio clarity.
Features
Tesla Technology - Miniature version of the Tesla driver, especially developed
Xelento Remote - High-Res Audio Certified
Construction - Handmade in Germany using precision engineering
Comfort - Ergonomically shaped casings with 10 sizes of molded ear tips
Quality materials - Silver-plated detachable cable and high-gloss housing
Sennheiser is a name long associated with high-quality construction and top-level audio quality, from the bedroom to the club.
The handmade IE 800 S is precision machined with a durable ceramic body.
Their Sealed Fit ensures impressive Sound Isolation capabilities, whilst they come with a wide range of silicone and Comply™ Foam ear adapters to aid a secure and comfortable fit.
Their Dual Chamber Absorber System prevents frequency crowding and distortion of the audio, ensuring crisp, clear clarity.
Their patented XWB (Extra Wide Band) ensures the highest quality of sound to rival over-ear headphones.
Features
Dual Chamber Absorber System - Prevents frequency crowding and provides clarity
Construction - Hand made in Germany, precision machined with a durable ceramic body
Connectivity - 2.5 mm, 3.5 mm, and 4.4 mm audio connection
Sealed Fit - Sound Isolation with a wide selection of Silicone and Comply™ foam ear adapters
7mm Extra Wide Band (XWB) - Incredible sound quality
Buyers Guide / FAQ
What Are Earbuds?
Earbuds are effectively small speakers that send sound down the ear canal. They are designed to sit in the ear, resting on the Concha of the wearer's ear (the edge of the ear canal).
This is as opposed to over-ear headphones that rest on, or cover, the wearer's whole ear. They come either attached to a wire, or wireless, though the wireless models can often be attached to a wire for security and safety if needed.
Do Earbuds Have Better Sound Quality Than Over-Ear Headphones?
Usually, when comparing earbuds with over-ear headphones of a similar price, the over-ear headphones will have a higher audio quality.
Over-ear headphones create a tighter seal around the wearer's ear, which helps reduce outside noise and provide more concentrated audio.
However, due to the continuous development of technology, earbuds in the higher range of the market can offer comparable audio quality to over-ear headphones. They are often designed to create a snug, sealed fit, ensuring improved Sound Isolation and clear audio quality.
Why do People Prefer Earbuds?
Earbuds have continued to grow in popularity since they entered the market. They are seen as both convenient and stylish, with many manufacturers specializing in, or favoring, this design over traditional headphones.
They are lightweight, easy to store, and are more discreet than over-ear headphones. Many designs are now also wireless, for added style, comfort, and practicality.
When using over-ear headphones, they are exposed to the elements, so they can be easily damaged by wet weather, and their sound quality can be affected by the wind.
It's also difficult to wear a hat or hooded clothing when wearing over-ear headphones, so wearing them in autumn or winter can sometimes seem nearly impossible.
Earbuds with wires can also be impractical, as the wire can be snagged on the wearer's clothes or things in their immediate surrounding environment.
What Downsides Are There To Wireless Earbuds?
The main issue, especially in the long term, is the health and hearing ability of the wearer. Due to earbuds resting on the Concha (the outside of the ear canal), the focused sound is directly traveling down the canal to the eardrum.
Over time, this could cause permanent hearing loss, as well as ear infections. Listening to low volumes can decrease this risk, but over time it will still inevitably cause hearing loss.
Another issue that can arise with wireless earbuds is that they can be easily lost or damaged if the wearer is not careful.
As they aren't physically attached to anything other than the ear, if they fall out, they will hit the ground, potentially causing damage as well as the risk of losing them. They also have a limited range of connections to the source of music, be it a phone, mp3 player, or computer.
However, they will beep to alert the wearer that they are going out of range. The sound quality of earbuds. As they are not directly connected to a power source, they also require charging. Some models charge via a plug socket or USB, whilst some can charge wirelessly.
How Do I Choose The Right Size Earbuds?
Everybody's ears are different, so there's not a 'one-size-fits-all' mentality amongst manufacturers.
Most earbuds and headphones will come with a variety of changeable attachments. They will provide a selection of different-sized ear tips to ensure you can find the right one to fit your ear. When trying out the available sizes, it's important to make sure that they fit snugly in the ear.
This will create a seal, ensuring that background noises don't disrupt your listening experience. It will also help them to stay securely in, though some models will come with an over-ear fitting for improved stability and fit.
How Important Is The Quality Of The Cord?
For those not using wireless earbuds, the cord or cable becomes incredibly significant. The internal wires are conductors, which are responsible for carrying the sound signal and reproducing to the best of their ability.
The material used in its construction can help to reduce resonance and static interference. The design and durability of the cable are also essential, as the cord can become entangled, snagged, or damaged if the user doesn't take great care.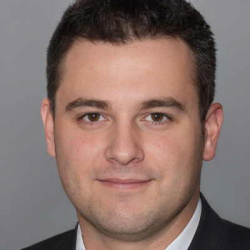 Latest posts by Garrett Jones
(see all)