One of the most popular smartwatch features is the ability to listen to music through the watch. Most smartwatches are capable of storing hundreds of songs or connecting via Bluetooth to your music streaming service.
This capability has given us the opportunity to listen to music on the go, taking our favorite playlists with us.
As a result of this more and more people want to buy the best earbuds possible for their smartwatch. That way they can enjoy a hassle-free experience whenever they want to listen to their music.
However, finding the right earbuds for your smartwatch can be an overwhelming experience. Earbuds come in many different shapes and sizes, each type offering something unique in the form of added features.
Some watches are extremely expensive whilst others are budget-friendly. With so much choice it can quickly become a nightmare. But, luckily for you, we have done the hard work for you.
If your looking for the best earbuds for your Fitbit Sense/Versa 3 or Versa 2 then you have come to the right place. We have compiled a list of the best earbuds for your smartwatch.
We have also put together a handy buyer's guide with some key things you need to think about when buying your earbuds.
Let's not waste any more time, let's get stuck into the list!
Compatibility Of The Earbuds
Earlier models of smartwatches encountered connectivity issues when connecting to earbuds, therefore this list focuses primarily on earbuds for the Fitbit Sense, Versa 3, and Versa 2. Every earbud in this list is 100% highly compatible with these three smartwatch models.
You can rest assured that whichever earbuds you choose will work brilliantly with your watch.
The Bose QuietComfort Earbuds are the best noise-canceling earbuds on this list.
With these earbuds, you can cut off from outside noise as you work out or go about your day-to-day life.
Along with the 9 ANC (Active Noise Canceling) modes, this model has Bluetooth 5.1 to ensure your earbuds are always connected quickly and efficiently.
Thanks to this connectivity your watch will stay connected, giving you the best possible sound quality consistently.
In regards to design and comfort, these earbuds are right up there.
The earbuds actually come with some pretty smart earbud covers for when you are taking part in more physical activities.
You can quite easily do your burpees with the earbuds in and they won't fall out.
Thanks to the waterproof and sweatproof design of the earbuds you can wear them in the rain too or during an intense gym session.
The earbuds allow you to control volume, the song that's playing, and control the voice assistant on your watch.
If your looking for a well-rounded pair of earbuds, then this could be the pair for you. You couldn't ask for much else.
Features
Weight - 17g
Colors - 2
Connectivity - Bluetooth 5.1
Battery life - 6 hours
Controls - Volume, the song, play/pause
Noise cancelation - 9 modes
Pros
Best noise cancelation - You won't find a better pair of noise-canceling earbuds.
Sound quality - The sound quality is phenomenal.
Comfort - Added earbud pads make the earbuds even more comfortable.
Connectivity - Strong connectivity means stronger performance.
Cons
High price - These earbuds are very expensive, they actually cost more than the smartwatches.
Similar to the Bose QuietComfort earbuds these Sony earbuds come with some excellent ANC features.
Although not as effective as the Bose earbuds this model of earbuds will cancel out all that background noise that you just don't want to hear.
The stunningly designed earbuds look and feel incredible.
With an ultralightweight of just 8.5g, these earbuds are ideal for you if you are looking for some more streamlined earbuds.
Connecting to your smartwatch is hassle-free thanks to Bluetooth 5.0 and the non-slip rubber, foam earbud covers ensure extra comfort.
Fitting snugly in your ear you may even forget you have the earbuds in!
Sony has built some amazing features into the earbuds too including the ability to change song and access the voice assistant in your watch.
If that's not enough you can even access Amazon Alexa support once connected. I know right! What's not to like!
Well, surprisingly the only thing the Sony WF-1000XM3 is missing is the ability to change the volume.
To change the volume of your songs, you will have to access your watch. This can be difficult when working out.
Features
Weight - 8.5g
Colors - 2
Connectivity - Bluetooth 5.0
Battery life - 8 hours
Controls - Answer/end calls, choose tracks, play and pause songs
Noise-canceling
Pros
Noise-canceling - No distractions from the outside world.
Look amazing - The earbuds look very aesthetically pleasing.
Comfortable - The earbuds are super comfy to wear.
Cons
No volume control - You cannot control the volume with these earbuds.
Color options - The earbuds look great but only come in two colors.
Buyers Guide
Here are some things to think about when looking for a pair of wireless earbuds.
Comfortability
When looking for a pair of earbuds it is vital that you find a pair that are comfortable. Most earbuds are designed with comfort in mind but, there are some extra things you can look for.
A model of earbuds using silicone tips has a very high chance of being comfortable because silicone is soft on the skin and doesn't rub.
Some earbuds also come with foam pads. These are designed to add extra comfort when working out. If this is what you need your earbuds for then this could be something you need to look for.
Other brands may include the opportunity to adjust the earbud tips. These brands are also worth looking into because they give you the chance to make your earbuds more specific to you. We are all different and all find different things comfortable.
Battery life
Earbuds tend to have a battery life of 6-8 days depending on how much you use them. It is worth noting that all earbud brands will tell you they have the best battery life. That's how they sell their products.
When looking for your earbuds bare this in mind and take it with a pinch of salt. If a brand tells you the battery life of their earbuds is 10+ days then it probably isn't totally true.
Noise-Canceling Earbuds
Not all earbuds are built with noise-canceling modes. We recommend you look for a model of earbud that does. This is because there is nothing worse than trying to listen to something when all you can hear is everything else around you.
If you buy a pair of earbuds with noise-canceling capabilities you can fully immerse yourself in what you are doing or listening to without having any distractions.
Final Thoughts
There are a variety of amazing earbuds on the market that will provide you with exactly what you need. Most earbuds allow you to listen to music no matter what you are doing, whilst also staying comfortable.
The only major difference between each type of earbuds is what extra features they offer. Extra features include noise cancelation, voice control, and general music changing capabilities.
When choosing the earbuds for you, you need to think about what you need them for and how much you are willing to spend.
With this in mind, it is now up to you to find the earbuds that suit you best. With this list at your fingertips go through the list narrowing it down until you decide the model that is a perfect fit for you. Good luck!
Frequently Asked Questions
How Do I Connect My Earbuds To My Fitbit?
Connecting your earbuds to your smartwatch is nice and straightforward. On your, Fitbit open up the settings through the cog icon. Once that is done locate the Bluetooth app.
If you click on the app you will be given the chance to connect an audio device. Simply press the connect button and your smartwatch will do the rest for you.
Once fully connected you will see a checkmark that shows the devices are connected.
Is It Worth Buying Wireless Earbuds?
Yes, it most definitely is worth it, especially if you are big into your fitness. Earbuds are lightweight and waterproof so you can work out or go about your day-to-day life without them getting in your way or interfering with what you are doing.
They are an excellent way of exercising without being hindered whilst still being able to listen to your favorite playlists.
What Is The Lifespan Of Wireless Earbuds?
Wireless earbuds tend to have a lifespan of 8 months to two years but this can vary a lot depending on how you look after them. If your earbuds receive a lot of abuse then you can expect the audio to start wearing out pretty quickly.
On the other hand, if you really look after your earbuds there's no reason they can't last you more than two years.
You should start looking to replace your earbuds when the sound audio is starting to become distorted.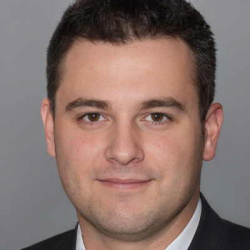 Latest posts by Garrett Jones
(see all)