A watch can do so much more than just tell us the time. Now, watches come with a variety of functions, that provide us with a range of information.
Watches commonly have altimeter functions, thermometers, depth meters, and more. One useful function built-in to most watches is a handy vibrating alarm function.
A vibrating alarm is much more convenient than your everyday alarm. For starters, it isn't as annoying. Thanks to the vibration of the alarm we don't need to be disturbed by that loud obnoxious noise anymore.
Whether you have an important meeting you need reminding about, want medical reminders, forgot about that cake in the oven, or simply struggle to get up in the morning, a vibrating alarm can come in super handy.
With so many options on offer, finding the right watch for you can be difficult. That's where we come in! If your looking for the best vibrating alarm watch, then you've come to the right place.
In this article, we will be discussing 10 of the best watches with vibrating alarm capabilities in 2021. We have also included a buyer's guide for you with some important things to think about when looking for the right watch.
Without wasting any more time let's get into the list.
The Apple Watch is an advanced smartwatch with a huge variety of different functions on offer.
The watch lets you answer calls, listen to music, respond to texts and so much more. The modern-looking watch also has an excellent vibrating alarm built-in.
By changing the haptic feedback in the settings you can turn this watch into an effective vibrating alarm.
Pros
Modern - Great-looking watch.
Can increase vibration - This makes the alarm more effective.
Versatile - The watch has countless features and applications.
Cons
Expensive - This smartwatch is pricier than other models.
The Casio G-Shock watch is tough, durable, and budget-friendly. Casio has packed this watch with functions that allow you to track your outdoor adventures.
The watch comes with a light-up screen for visibility, and of course a vibration alarm.
With a battery life of 10 years, you can rest assured that you won't miss any of your important meetings again, and don't worry the cake in the oven won't get burnt.
Pros
Stylish - This watch looks fantastic
Light-up screen - The light-up screen lets you set alarms during the night.
Super cheap - This watch is very budget-friendly.
Cons
Bigger watch - This watch is primarily used for outside use so is a bigger model.
The Versa 2 smartwatch is a neat piece of kit. The watch offers users a convenient hands-free way to set and change 8+ alarm settings through their voice.
Aside from being a great option if you want to set alarms this watch also has the ability to track exercise, sleep and send you mobile notifications.
Pros
Beautiful design - This watch looks stunning.
Slim - The watch is only small.
Voice-controlled alarm settings - Set your alarm without using your hands.
Cons
Battery life - The Versa 2 has to be charged every 2-3 days.
If you're after a more traditional watch then the Timex could be the option for you.
Featuring an Indiglo backlight to help you set alarms in dim lighting, the Timex has three vibrating alarm settings for daily, weekly, or weekend alarms on a 24-hour timer.
With this watch you also have the ability to set special occasion reminders, never miss another birthday again.
Pros
Variety of settings - You have a range of alarm settings to choose from.
Durable - This watch is sturdy and water-resistant.
Indiglo backlight - Useful when setting alarms at night.
Cons
Limited functions - Apart from the alarm settings the functions are limited with this watch.
The Cadex VibraPlus Sport is a purpose-built vibrating alarm watch for those people who are in need of constant reminders.
As this watch is specially designed as an alarm watch, you'll find more alarms than in a normal watch. In fact, it is possible to set up to 8 daily alarms every day.
This sporty-looking watch is an excellent option if you have limited hearing.
Pros
Purpose-built - This watch is designed specifically for setting alarms.
Lightweight - The Cadex watch is comfortable to wear due to its weight.
Automatically repeat alarms - You can set auto-repeat alarms if you need the same alarm daily.
Cons
Appearance - The watch doesn't look as appealing as other watches on this list.
A lesser-known brand, Ticci specializes in medical-orientated watches. These watches are perfect for nurses, or somebody wanting a pill reminder.
They are sought after thanks to their wonderful simplicity and practicality.
The watch designed for men and women gives you the chance to set 8 vibrating or sound alarms quickly and easily, making it the perfect watch for setting reminders.

Pros
Perfect for medical professionals - This watch is ideal for you if you work in health care services.
Practical - The watch only has a few buttons for easy use.
Unisex - The watch is designed to suit men and women.
Cons
No additional features - There are no extra features with this watch.
If you are a heavy sleeper then this is definitely the watch for you. The unique, comfortable-to-wear Pavlok Shock watch isn't your typical alarm watch.
This quirky watch is a shock gadget designed to wake you up in the morning.
It has 6 different wake-up settings ranging from modest vibrations to sudden electrical zaps.
If they don't get you up, there is even a jumping jacks mode where the watch's alarm will only stop once you have got up and done some jumps.
Pros
A fun way to wake up - This is a unique and fun watch that will create a lot of laughter in your house.
Specific - The watch is only made as a vibrating alarm.
Comfortable - The silicone strap is comfortable on your skin.
Another great Casio watch for setting vibrating alarms is the Casio Illuminator watch. This chunky watch is equipped with a vibrating alarm that can be set once a day.
This isn't as many as other watches on this list, but thanks to the countdown timer you can configure the watch to go off several times a day.
On top of that, this watch has a light-up screen and comes with a battery life of 10-years, unlike the more expensive smartwatches.
Pros
Other features - You can do more than just set alarms.
Light-up screen - Great for nighttime use.
Durable - The watch can be used in harsher environments.
Cons
Fewer alarm functions - This watch has fewer alarm functions than other watches on this list.
The WOBL watch is a simple vibrating alarm for children. Available in three different colors this watch has 8 alarm settings in total to remind the wearer throughout the day.
This is a good watch to get your child if you want them to start taking more responsibility during the day.
Other functions include a special vibration alarm for visually impaired individuals, a countdown timer, and a stopwatch.
Pros
Great for kids - Your child will love this colorful watch.
8 alarm settings - More than enough settings to choose from.
Functions for the visually impaired - Specially designed buttons and vibrations are a big help for any visually impaired children.
Buyers Guide
Here are some things to think about when looking for a vibrating alarm watch.
Type Of Watch
There are a few different types of watches you can buy when looking for a watch. Vibrating alarm watches come in the form of smartwatches, traditional watches, and medical watches. Picking the right one for you is important.
A smartwatch will let you set alarms whilst also offering other applications such as mobile notifications, fitness tracking, and heart rate monitoring.
The more traditional watches tend to have some other basic features including a countdown timer and stopwatch. Medical watches are solely designed to give medical professionals reminders.
You need to consider which watch is best for you because you don't want to end up with a watch that doesn't suit your needs.
Where Will The Watch Be Used?
Watches are designed with specific activities in mind. A running watch is normally very lightweight and small, whereas a mountain biking watch is usually pretty chunky and sturdy. You need to think about this when buying your watch.
If you take part in adventurous activities then you need a durable watch. On the other hand, if you will use your watch whilst running you will need a smaller watch that doesn't weigh too much on your wrist.
Expensive Vs Cheap
Watches can be extremely cheap or extremely expensive. The general rule of thumb is that the more expensive a watch is the more features and accessories it comes with.
If you want a simpler watch and aren't too bothered about the extra features then head straight for the budget-friendly models. Alternatively, if you want a watch that can do everything, you will have to look at the more expensive watches.
Final Thoughts
A vibrating alarm watch is ideal for heavy sleepers or people that need daily reminders. Most modern watches come with capabilities to set alarms but there is still a variety to choose from.
Some watches are specifically designed to set alarms and do nothing else, whilst other watches allow you to do so much more than just set an alarm. Now we have done the hard part for you, it is down to you to narrow the list down to find the watch that suits your needs best.
Frequently Asked Questions
Are Vibrating Alarms Better?
Vibrating alarms are generally considered better than standard alarms. By vibrating and not beeping the alarms can be set to go off anywhere during the day to give you a reminder. The alarm will not interrupt or disturb you.
They are also excellent for people who have hearing difficulties because they can tell exactly when their alarm has gone off.
Do Vibrating Alarms Wake You Up?
Most vibrating alarms will wake you up if you have had enough sleep. If you are very tired though and haven't had at least 6 hours of sleep there is a chance the watch will not wake you up.
Does Apple Watch Have A Vibrating Alarm?
Yes, it does. You can set multiple alarms on your Apple Watch by accessing the alarm application. By setting the alarm to silent the watch will vibrate when the alarm goes off.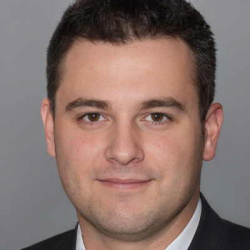 Latest posts by Garrett Jones
(see all)