Smartwatches are highly convenient, portable devices. There is a huge variety of them on the market these days, so it can be difficult to choose the right one.
Just like smartphones, these high-tech watches have touchscreens that are designed to be used on the go. They can connect to your phone; so you can access calls, texts, music, and social media notifications straight from your wrist.
Smartwatches offer a plethora of features that can vary greatly between brands. These additional features include health fitness tracking, GPS, specific apps, and much more.
What many smartwatch users will tell you is that if you like listening to music regularly, having a set of earbuds that can wirelessly connect to your smartwatch via Bluetooth really enhances convenience and enjoyment.
Earbuds, like smartwatches, come with different features and designs depending on the brand.
So, where do you start when looking for a smartwatch and a set of earbuds to go with them? It would be extremely convenient if you could find a fusion of these two smart devices.
Luckily, modern technology has provided exactly that. To aid you in your search, we've created a list of the 10 Best Smartwatches With Earbuds (2-in-1) below.
This inexpensive 2-in-1 smartwatch with earbuds set comes complete with a Bluetooth talk band, noise-canceling feature, calls, texts, social media notifications, and water resistance up to 3.3 feet.
The smartwatch also tracks heart rate and sleep, which aids in living a healthier and more active lifestyle.
Pros
Cost-effective - most of the main features of top brand smartwatches and earbuds are available for a lower price than many on the market.
Accurate fitness metrics - blood pressure and heart rate monitors are precise.
Long battery life - for a less expensive set, the watch and earbuds have relatively long battery life.
User-friendly app - the app is easy to connect to the device and works well with the fitness tracking functions.
Cons
Comfort - the wristband may become slightly uncomfortable if worn for extended periods.
The S300 2 in 1 TWS Smart Bracelet is sleek, efficient, and comes packed with exciting features.
The accompanying earbuds fit neatly inside the slim smart bracelet for easy access. It's user-friendly, comfortable, and has a 1.3-inch touchscreen.
Features include activity tracking, universal connectivity with smartphones to allow music listening, calls, and texts.
Pros
Easy removal - the earbuds are easy to remove from the bracelet but stay secure when needed.
Quick pairing - earbuds are quick to pair with a smartphone and the watch is easy to pair with the app.
Good audio quality - for a less expensive smartwatch, the audio is good on this device.
Receptive earbuds - controlling music using the buttons on the earbuds is swift and effective.
Lightweight - the smartwatch is not bulky which contributes to an increased level of comfort, especially when wearing the watch for extended periods.
Cons
Durability - due to the less expensive price of this 2-in-1 smartwatch, it may not be as durable as other brands.
Interepro has created an innovative 2-in-1 smartwatch and earbud set which is scratch-resistant, comfortable, and user-friendly.
With toughened glass and a thin, silicone wristband, this is a cost-effective device that delivers almost all of the benefits of owning a smartwatch and earbuds set.
It provides health tracking, such as heart rate, blood oxygen, and sleep monitoring.
Pros
Very long battery life - with normal use this device can last 7-10 days after a full single charge.
Great features for a great price - this watch is very cost-effective for the number of features it has; including health and exercise tracking.
Comfortable fit - the silicone wristband maximizes comfort and means the watch fits easily onto the wrist.
Durability - the toughened glass screen makes the watch scratch and wear-resistant.
Easy access to earbuds - earbuds fit directly under the touchscreen, making them easy to reach when needed.
Cons
Not waterproof - this watch would not suit frequent swimmers looking for a waterproof smartwatch.
Does not support fast charging - although the single charge time is only 1-2 hours, this smartwatch and earbud set may not charge as fast as other brands on the market.
If you want a great experience with a 2-in-1 smart wearable, the G36 Smart Bracelet might be your product of choice.
It's got 24-hour heart rate monitoring and supports all other health tracking applications such as blood pressure, oxygen, exercise, calorie consumption, and sleep.
It has eight sport mode functions and Bluetooth connectivity so you can answer calls and listen to music on the go.
Pros
Accurate health tracking - heart rate, blood pressure, etc are measured accurately.
Fitness functionality - multiple sports to choose from when selecting activities.
Screen customization - can change the backgrounds and clockface.
Compatibility - works with Siri and Android assistant on smartphones.
Power-saving - earbuds stop automatically when removed from the ears to save power.
Cons
Earbud placement - the earbud cover can be more difficult to open than other brands and the removal of the earbuds can be slightly awkward.
Lose your earbuds no more with this innovative 2-in-1 smartwatch earbud set by W@nyou.
This watch comes in light pink with a beautiful design, Hi-Fi earbuds which support Bluetooth and fast-charging, health tracking apps and calls, texts, social media notifications, and a sensitive touchscreen.
Pros
Good sound quality - audio is of good quality for a low price.
Camera control - you can use a camera connected to your smartphone on the touchscreen of this watch.
Subtle earbud placement - earbuds fit into the side of the watch and make the watch appear less bulky.
Functionality - many health monitoring apps and analysis of sleep cycles for a low price.
Cons
Not water-resistant - not suitable for swimming or exercising in rain.
This cost-effective device by NWHEBET delivers the basic functions needed by a smartwatch for a low price.
It comes with TWS stereo headphones which fit underneath the screen, health tracking apps, and media management.
The sound quality is HD and you can activate Siri or Google Assistant with the watch.
Pros
Inexpensive - a great option for people who wish to keep the cost down but keep all of the main functionalities of a smartwatch/earbud set.
Long battery life - both the earbuds and watch can hold up to seven days charge after a single charge.
High-quality glass screen - clear and easy to read during outdoor exercise
Appearance - colorful screen and sleek, black design
Cons
Lower sound quality - due to the low cost, the sound quality of the earbuds may not be as good as other brands.
The PGTC Fitness Sport Smartwatch Bluetooth Headset is perfect for you if you need an all-in-one device that supports Bluetooth connectivity between your watch, earbuds, and smartphone, as well as health and fitness tracking, Siri, and Google voice assistant.
Pros
Water-resistant - you can take this watch out with you on rainy days.
HD sound quality - excellent audio quality for the price.
Multifunctional - supports many apps across the smartphone, watch, and earbuds.
Built for hands-free - HD speaker and advanced control chip for calling.
Supports GPS - a great device for tracking runs or bike journeys.
Cons
Slightly loose ear tips - this may affect the level of comfort in some people.
This distinctive watch by BELESH features a customizable round clock face with a 1.3-inch touchscreen and LCD display.
Responsive and smooth, the smartwatch can record multiple exercise activities and supports health tracking such as heart rate, blood pressure, and sleep.
The noise-canceling Bluetooth earbuds fit neatly into the watch and deliver an impressive audio experience.
This great-looking watch is a must-buy for people who value practicality and style equally.
Pros
Stylish - looks great on your wrist.
Large round touchscreen - see all your apps clearly.
Practical and functional - health monitoring, media management, music listening, and camera control.
Strong, durable material - the watch is made from strong, scratch-resistant glass and a thick wristband.
Great earbud storage - earbuds are hidden in the side of the watch.
Cons
Expensive - this smartwatch and earbud set may be more expensive than others on the market.
Buyers Guide
When purchasing a 2-in-1 smartwatch with earbuds set, it's important to do your research and make sure that the watch you select supports all of the functions you require, will last a long time, and is comfortable on your wrist.
Functionality
Make sure that you check the smartwatch/earbud set that you are purchasing supports all of the functions that you need. Some watches may support more health tracking apps than others, some may not have customization features or support specific music apps.
Generally, the more expensive watches on the market, the more feature-packed they will be, however, this is not always the case. It's important to check the specifications of the product before you buy it.
Frequently Asked Questions
Are Earbuds Bad For Ears?
Because earbuds fit into the ear canal, there's a risk of damaging your hearing if the volume becomes too loud. They can also push earwax further into the ear canal, which may cause you to turn the volume up more.
Always use precautions when using earbuds by keeping the volume at a safe level and keeping the tips of the earbuds clean.
Do You Need To Carry Your Phone With A Smartwatch?
If your smartwatch has cellular connectivity, which may on the market do, you won't need to carry your phone with you. Some smartwatches do not have this function, especially less expensive ones, so make sure to check the specifications if this is something you require.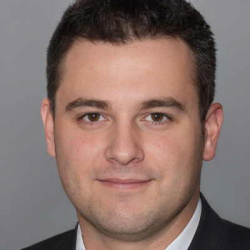 Latest posts by Garrett Jones
(see all)