It's not hard to argue that everyone loves music, and if you love something why not take it with you everywhere? Fortunately, in recent years this has become the standard with music, with programs such as Amazon Music, Apple Music, Spotify, and iTunes being accessible via many different technological means.
One of those means is the smartwatch which has begun to make big waves in the scene with them gaining more features and better user interfaces - it is even encouraging people to turn to their smartwatch instead of their phones.
Wanting to change playlists or albums can be a hassle when we have to do it by guddling about in your bag or reaching into your jacket pocket, taking out the phone but also spilling out the rest of the contents of your pocket all over the bus is an inconvenience that most of us experience in every life.
So, as you bend down to pick up your tissues and mints, you may look up and see someone looking at their watch, swiping on it once or twice then going back to what they were doing.
That could be you too once you buy a smartwatch and have everything you need on your wrist instead of whatever pocket or bag it may be buried in.
Amazon Music gives you access to 75 million HD songs, that's great on your phone or desktop but imagine having access to that extensive library on your wrist ready for when you need a soundtrack for your daily commute.
Only two years have passed since Amazon has released an application for its music service for smartwatches so now is the time to harness it.
The design that a lot of Garmin smartwatches may not be to everyone's taste. They are designed for function and durability, and that means sometimes design aspects need to be sacrificed.
However, the Garmin Vivomove HR is made for those who are less athletically inclined but still like to swim as it is water-resistant for up to 5 ATM.
It still has basic features that track activity and sleep patterns but looks attractive and sleek whilst doing it.
Unfortunately, it does not have GPS but seeing as it has a lower price tag than a lot of the other Garmin models, it's not a deal-breaker for many.
In smartwatch mode, the battery lasts for five days and in standard watch mode, it lasts two weeks.
Like the previous model, this one takes two hours to charge to full battery. You can also change the look of the watch by replacing the accessory band which comes in a range of colors.
Pros
0.38 X 0.76-Inch Touch Screen – Good size screen for navigating the UI
Attractive Design – sleek and modern with smooth edges
Affordable – much more affordable than other Garmin smartwatches on the market
Cons
No Built-In GPS – need connectivity to have access to the GPS
Doesn't Send Calls Or Texts – a smartphone must be used for these features
This model was released about two years ago but still holds up well today.
Like the Venu 2/2S, this smartwatch comes in two different sizes – 45mm and 40mm and the difference between these two models is not only size but also the battery life of up to 15 hours is increased to 18 hours if you choose to go for the larger model and you only have to spend an extra $5 for it.
The battery does decrease to five and six hours respectively if the GPS and music mode are on. Other than the size and battery life, both watches have the same features and are both stainless steel making them robust.
The Vivoactive 4 and 4s have a good number of features such as built-in GPS, water resistance, Garmin pay, and displaying notifications from your smartphone.
It also has sleep tracking and music storage of up to 500 songs.
All these features can be seen on the 1.3inch display screen which is not an AMOLED display but still offers clear visibility.
The battery lasts eight days and decreases to five if both GPS and music are operating.
Pros
Large Range Of Features – many useful functions that are suitable for everyday life
The Smaller Display Is Dlightly Cheaper – you get what you pay for concerning the size
Can Hold Up To 500 Songs In Its Memory – up to 500 songs are available to listen to without your smartphone being nearby
Cons
Doesn't Have An AMOLED Display – may be harder to see in brighter environments
Bigger Display Only Has Two Color Options – narrows down the options on what you may find attractive
Buyers Guide
It can be quite overwhelming when looking for a smartwatch as there are many models and makes marketing for different functions, but fortunately, it is simplified as Garmin is the only company with smartwatches that Amazon has paired with, although they have lots of models to search through to get the best for Amazon music.
When looking for the right smartwatch for you, it is a good idea to focus on what features the watch can offer you and how they would add to your day to day life.
If fitness tracking is of more concern to you then a smartwatch with a good battery that lasts long enough for you to complete your activities is important. Many smartwatches will usually have up to a week of battery available in standard smartwatch mode but once you have GPS and music mode on then the battery can be reduced to around six hours.
If you feel that this is long enough for you to go about your activities, then all the watches on this list are viable candidates. Especially if you like to listen to music without your phone as you exercise then the reduced battery life is worth the sacrifice.
Having a smartwatch that is water resistant is also a good feature to look out for when searching the market. If they are water resistant, then they are usually 5 ATM which means that they can be worn as you run in the rain or don't want to have to take it off as you shower.
5 ATM water resistance also means that they are water resistant for 10 minutes in 50-meter depth. This is a great feature to have if you also like to swim as most Garmin smartwatches also track swimming exercise.
As well as features, appearance can be an important factor to look for in smartwatches. Models such as the Garmin Vivomove HR that mimics the classic design of a normal watch whilst still having features of a smartwatch.
If you prefer to go for a watch with a more modern look then the Garmin Venu 2 is a strong choice. Some of these Garmin watches also come in different sizes such as the Garmin Vivoactive 4/4S and the Garmin Venu 2/2S which allows you to have a choice between a bigger display or a lighter watch.
The beauty of these smartwatches is that you can customize the straps and whatever you care most about whether its music streaming or exercise – they will make it much easier and will look great on your wrist in the meantime.
Frequently Asked Questions
Can I Leave My Phone At Home And Use My Smartwatch For Music?
Yes you can, as long as you have already downloaded music onto your watch then you are able to go wherever you want even if there is no WI-FI and still be able to listen to music without your phone.
Can I Download Amazon Music To My Smartwatch?
Yes, you can, all you have to do is go into the connect IQ app store on your smartphone and from there type 'Amazon Music' into the search bar. Once the result pops up you can download it there onto your Garmin smartwatch.
Keep in mind that you will have to stay connected to the internet for this work and have the watch plugged into a power socket as the downloading may suck a good chunk of battery.
Once the Amazon Music app has been downloaded onto the smartwatch, follow the setup prompts on the watch face and you should be ready to browse your music in no time.
If you are a standard Amazon Prime member then you will have access to 2 million songs but if you would like more than upgrading to an Amazon Music Unlimited level will give you access to 50 million songs.
If you would like to listen to these songs without having to worry about maintaining a WI-FI connection, then you can download them and have them saved onto the memory of the smartwatch.
How Do I Listen To Music On My Smartwatch?
Unfortunately the Garmin smartwatches do not have speakers for you to be able to play music out loud but you can easily pair your smartwatch with a pair of Bluetooth earphones or headphones in order to listen to your extensive Amazon Music library on the go.
If you are not sure how to pair Bluetooth earphones to your smartwatch, just follow these steps. First put your earphones into pairing mode by holding the small button that is usually either on the side or bottom of the earphones.
After they are in pairing mode, go to the Bluetooth settings on your smartwatch and for this example, the appropriate option is to click the option 'sensors and accessories' from the drop-down list.
From there, click 'add new' and select earphones. When you are carrying out this step make sure that the two devices are not more than six feet away form one another so that the Bluetooth connection is not lost.
It should just take a few moments for this step to be completed before you are ready to go for a run without having to worry about where to put your phone.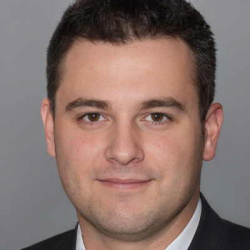 Latest posts by Garrett Jones
(see all)