Everything evolves. That's no different for Smartwatches. When smartwatches were first coming into mainstream culture they seemed like the next step in technological evolution.
That being said you could say they had some major flaws at first, whether they were just being a little bit temperamental, or if they struggled while getting wet.
At the time of inception to the manufacturers it was more of a point to make them flashy more than durable. After all consumers jump at things that are easy on the eye.
Luckily as time has gone on manufacturers have seen error of their ways, aiming to give a more durable and hands on watch.
At first, Smartwatches could only handle shallow waters for a small amount of time. However, now most major brands offer watches that can handle deep water submersion allowing the user to have the ability to swim with their watch on.
If you are an avid swimmer for example it's important to note that the watch you use has around a 50 meter water resistance.
If swimming is not your minted use or anything other water based then you should be fine with just a regular smartwatch as they are intended for some accidental dunking or splashes. But they will fail if left in water for an elongated time.
The majority of watches on the market should actually be describing themselves in a more "water resistant" tone than a "waterproof" one.
However if deep sea diving or snorkeling are your hobbies of choice then this is the place for you. This a list of what we believe to be the best rugged and waterproof smartwatches on the market, the list will also be accompanied by a buyers guide and a few FAQs.
Garmins instinct smartwatch is a very price friendly smartwatch for what it actually offers, rugged in design and in ability it really is one of the more "industry leader" watches.
The straps made out of silicone and a body that is enforced with fiber it's in some ways nearly bomb proof.
It has a 100 meter water resistance which although not as deep as the G-shock we mentioned earlier it still is a rather deep level making activities such as surfing snorkeling attainable.
It also comes with a step counter and a heart rate monitor which it tracks from around your wrist. This watch is recommended for those who need a watch that is as durable as it is consistent in deep water.
Pros
100 meter water resistance
Step count
Heart rate monitor
Cons
Although having a 14 day battery life, it still will need to be charged.
This is a more advanced "fitness watch". Like all G-Shock watches it is a very shock absorbent watch and won't be struggling after just a few bumps and bruises, no, this is made for the long lasting.
Like the previously mentioned G-shock watch it has a water resistance of 200 meters.
But unlike the previous G-shock mentioned on the list this is the first with an optical heart rate monitor, it is also powered by solar, but you do have the choice to charge it manually.
It has a step counter to manage how much you walk or sun during the day. Along with that it also has smartphone uses such as messaging.
The GPS function has many different uses. It can plot a course of travel for you but it is also used to measure distance for various fitness activities.
It can also locate you based upon your current coordinates if you're ever lost.
These features including a lovely LED display make it the perfect watch for those who enjoy being outside more than they do being inside.
Pros
200 meter water resistance
GPS functions
Solar assisted power
Extremely durable
Cons
Advanced tracking and training settings are limited to runners
The Suunto 7 has a more sleek look to it, making it at first look a more professional styled watch.
To be clear it isn't known all too well how durable the watch actually is, it is marketed has a shock proof watch. The watch runs OS and features a heart rate monitor.
It also provides its users with a GPS function allowing them to plot routes or track a distance while exercising in some form.
Although by first look it's clear to see that it isn't as durable as a watch that is known for the durability such as G-Shock, that being said it does have a glass screen made out of gorilla glass and a titanium bezel which allows the watch to be at its core durable and shock proof.
It features a 50 meter water resistance which while one of the lower resistance meters on today's list doesn't completely hinder it as that level of resistance is still okay for the majority of water based activities that one might take part of, except for snorkeling.
Pros
Gorilla glass screen
Runs OS
Heart rate monitor
GPS
Cons
Only has a 50 meter water resistance.
The Versa 2 watch at first glance looks similar to a classic apple watch, not that there's anything wrong with that. It looks slick and smart.
The features include a heart rate monitor and a 50 meter water resistance. However you can only use GPS features with a smartphone connected to do the actual routing for you.
It also comes with amazon and spotify integration for you to listen to your music with connected bluetooth headphones. This offers a 6 day battery life.
Pros
Spotify and amazon integration
Fitness tracker
Can be used while swimming
Battery life of 6 days
Cons
50 meter water resistance.
Normally known for there phones and televisions Samsung have now made their way into the ever budding Smartwatch industry.
The watch offers a more classic design with a round face. It's truly designed for it's users to achieve their serious fitness goals.
The Samsung smartwatch includes a built in heart rate monitor. It also had a GPS system to help track your whereabouts and measure distance covered for those who love to hike and run.
It has a 50 meter water resistance which although not as deep as some of the others on the list still offers its user the ability to go swimming or surf for example.
It has a Gorilla glass touch screen offering air of durability to the consumer. It also has side buttons to make navigating the watches interface a much easier experience for the user.
Pros
GPS
Navigation buttons
Heart rate monitor
Gorilla glass screen
Cons
50 meter water resistance.
The Fenix 6 has a traditional face. It's considered one of the more exclusive smartwatches.
With its 100 meter water resistance it becomes the perfect watch for those users who love to take part in deep sea activities.
It has a brilliant GPS feature for those who would like to plot a course to go on an exhilarating hike or perhaps those who just want to see how far they can run.
It comes with a fitness tracker like all great Smartwatches. This watch is recommended for the more adventurous person.
That being said, it doesn't shy away from the more standard user with its features such as smart notifications and/ or Garmin pay where you can use it the same way that you would make a contactless payment.
The battery life excels to 14 days of usage before it would need to be recharged.
Pros
100 meter water resistance
GPS
Fitness tracking
Smart features such as Garmin pay
Cons
The Amazfit T-rex Smartwatch is truly a special one at that, one of the most rugged Smartwatches produced, which can handle temperatures between -104f to 150f this makes it the perfect watch if you enjoy the colder or much hotter weather conditions.
The features include an optical heart rate monitor and a GPS system which can be used to plot routes and measure distance travelled by the user who is suited to an outdoor lifestyle.
It has a Gorilla glass screen making it a very tough object. It could be said that the design is based on G-Shock watches.
It offers bluetooth pairing with smart phones allowing the consumer to receive their notifications whilst being out and about. It also has an impressive 20 day battery life.
Pros
Can handle extreme weather conditions
Gorilla Glass screen
Heart rate monitor
Fitness tracker
Strong battery life
Cons
Design is very similar to G-Shock watches
Buyers Guide
If you're like me then you may find it difficult to differentiate all aspects of what features you want your watch to possess.
At the end of the day it comes down to what the user intends to use his watch for. Is it for a professional look?
Is it to accompany the user on one of life's more adventurous paths? Or perhaps the user simply wants to know how many calories are being burnt when they are doing a specific exercise.
Rugged
For those who aren't the most interested with smart technology you may simply bee looking for which watch is going to be able to withstand the most punishment before it's starts to show it or perform badly, well realistically you are looking more towards the G-shock watches or the watches that have mimicked G-shocks design.
It's important to note that the watches of this list often have a Gorilla glass face making them very difficult to scratch and crack unlike other watches with a more standard face.
However, ruggedness is just defined by how much pressure something can withstand, it's important to take into account what type of environment the watch is best suited for, does it handle heat well or perhaps in icy cold conditions, if you're concerned about that then the Amazfit T-rex is a watch noted for its ability to hand the most of extreme temperatures.
Water Resistance
Obviously the whole point of this list is a watch's ability to withstand water, well luckily you can see the list provides information which tells you how deep an individual watch can withstand.
Really this relies on what the user is going to be using the watch for. If you're an avid snorkeler then something with a resistance of 200 meters will be the right choice for you.
However, if you aquatic activities are more centered on paddle boarding or surfing for example then you should be okay using a watch with a water resistance of 100 meters.
If you're an avid swimmer then you may find that something with a water resistance of 50 meters is the right watch for your needs.
Although it never hurts to go for a 200 meter resistance because you never really know when you're going to need it.
Fitness Tracker
Some of you may just want the ability to track how many calories you've burnt or how many steps you've taken and your standard fit bit isn't quite cutting it anymore then really any of the above watches mentioned are suitable for you, all coming with a fitness tracker embedded within them.
The fitness tracker can help its user maintain a goal that they want to achieve or help its user track steps or distance covered for their own state of mind.
Heart Monitor
Maybe your use is simply to check your BPM, of course your BPM changes depending on what you're doing but with wrist fitted heart rate monitors you're able to check your hearts activity whilst you sleep for example not just when you're exercising.
This kind of feature is incredibly appealing for those who want to keep a keen eye on their general health.
Swim tracker
For those who want to measure how many laps they can swim and/or what speed they can swim at then a watch with a swim tracker is a must have, A tracker is important as it allows the user to set goals to work towards as well as keeping you accountable for the amount of swimming that you're actually doing.
After all it's good to know you're doing something but it's better to know you're achieving the goals you're setting.
GPS
Obviously we all know what a GPS does but what can you use one on a watch for I hear you ask, well think about it, you phones out of battery, you've hiked half way up a mountain and you can't find your way home along the safest route possible well with a GPS tracker that issue disappears an incredibly useful tool to have with you along your outdoor adventure as you'll never feel let down by it.
A GPS also fits in with lots of fitness trackers allowing the user to plot any type of course they want to and know exactly where they are along that course whilst they're partaking on your journey.
Battery Life
It's safe to say that all of the above watches have a great battery life, but some can be hindered while using some features on the watch itself, mainly being the GPS system.
Yes it can hinder the life of the watch however, at a full charge the shortest lifespan along this list is 6 days which is still an incredibly long life span.
However, the best Battery life is that which is solar powered meaning that as long as the watch has harnessed solar power (which if it's solar, it will) the reason for this is that if you're on your adventures it will be a big help to you if you begin to feel that your watch may be running out of charge when you need it most.
Perhaps you struggle with touchscreen technology and think well if I'm going to struggle to navigate the watch in general then what's the point? Well here's where you're about to have your mind blown.
The Samsung galaxy watch comes with Navigation buttons along the side of the face of the watch, allowing the user to navigate freely through the menus.
This can help the user achieve the goals that they want to set out and maybe give a more user friendly feel to the watch overall.
Music Playback
One of the more mainstream uses for a Smartwatch is the ability to play music through bluetooth activated headphones, many of the watches listed above distribute those features allowing Spotify and amazon music to be integrated to the watch itself, allowing users to sync up there accounts and flow effortlessly from song to song while they exercise or perhaps go for a long walk.
This can eliminate the need to bring your phone on your trip with you allowing users real freedom whilst they enjoy the outdoors. The Fitbit Ionic smartwatch even allows users to store 300 songs so it can play without being directly connected to the internet.
This again is another indication of the total freedom that smartwatches offer the user.
Compatibility
Its important knowledge to have if the watch that you're thinking of purchasing for your outdoor activities or perhaps if you go swimming that the watch can in fact be compatible with the smartphone that you use.
After all you wouldn't want to buy a watch when you use an Apple smartphone that it can only link up with an android phone, the majority of these watches can run with both phones but it's important to note that before you buy
Style
Another facet is how you would like the watch to look, lots of these designs offer a more classic round face and if that's for you then great however.
The Fitbit Ionic offers a similar look to an apple watch. Which in itself is fine but it won't offer the most protection when it comes to taking bumps and bruises.
If looking bomb proof is your style then you can't go wrong with any of the G-Shock watches that are listed above.
Frequently Asked Questions
Do You Have To Charge The Watch Or Is It Solar Powered?
The majority of Watches that are listed above are not solar powered and will need to be charged at some point.
That being said the shortest battery life on the list is 6 days while the max that isn't solar powered is 20 days. It's good to note that some of the features such as the GPS system whilst being used may drain the battery life quicker than expected.
The G-Shock Move GBDH1000 is in fact solar powered and will recharge through this function.
Is It Compatible With IOS?
Most of the watches listed above are compatible with some form of smart software that you can connect your phone to.
Before you make your purchase you should be aware of what your phone is suitable for and if your phone runs on the same software as the watch.
If it does then great but if it doesn't you may find that you need to still do some shopping around before you make your mind up on what is the best watch for you.
Can You Receive Calls On A Smartwatch?
You can set your watch up to be compatible with your notifications and alert you when somebody has messaged you.
You can input your data and reply to messages using the functions of your watch but to directly take calls through your watch is something that is only achieved if you have wireless headphones connected.
Are They Reliant On Cellphones?
You don't need a cellphone to use a smart watch however if you were intending to have your phone notifications on the watch the a smartphone would be needed for this feature.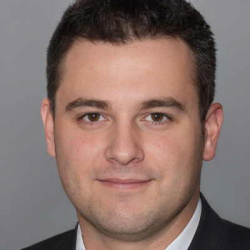 Latest posts by Garrett Jones
(see all)