Many people dream of becoming pilots, especially in their youth. You can fly high and see the world from new heights, but it's expensive. Not only the lessons, but also head headphones, which play a crucial role in training.
Aviation headsets are more than just headsets. They make you feel like a real pilot, and most people can't afford them.
You can feel left out and miserable if you're the only one in your class without their aviation headset.
You can't use regular headphones, either. The only aviation headsets you've seen cost hundreds, if not thousands, of dollars. It all looks hopeless, like you will never accomplish your dream of flying.
It isn't hopeless. Yes, some aviation headsets cost an arm and a leg, but not all of them. There are some incredible headsets out there that you can get for just a fraction of the price of others. You don't have to give up on your dreams because of the price of your perfect headset.
Even on a budget, there are so many options available when looking for aviation headsets. Instead of embarking on a never-ending search online and in all the major retailers, we've compiled a list of the best deals available. All the hard work is done for you.
Now all you have to do is look through the list and pick the aviation headset you like the most. It's that easy.
Buyer's Guide
Even with a list complied of all the best budget aviator headsets, there are still many things to consider. Here, we will go through some of the most important things to think about when looking for your perfect pair of aviator headsets.
Long Wear Comfort
This is always difficult to test out, especially when online shopping. Trying on the headsets would be ideal, but we know that this isn't always the case. If you are shopping online for your next aviator headset, consider a few things.
The headsets that use good quality memory foam on the ear cushions are typically more comfortable than ones that use rubber or other materials. While most headsets do use memory foam to pad the ears, they are less likely to live as long as rubber pieces.
An option for this issue is to buy headsets that have replaceable ear cushions. Doing this means that you can enjoy the comfort of memory foam without having to put up with potentially uncomfortable rubber parts.
As you are likely to wear your headset for hours at a time, it is crucial for you to be comfortable. Another aspect of comfort is the headband. Some headbands cannot be altered to fit head shapes, while other can.
Additionally, headsets that do not have padding will probably become very uncomfortable after wearing them for a short amount of time.
Lastly, the weight of the headset matters more than you realize. As a rule of thumb, passive noise reduction (PNR) headsets are heavier due to the noise-reducing foam used inside the ear cups.
Headsets with this function are heaver than their active noise reduction counterparts, which use technology to combat environmental noises rather than matter or bulk.
Added Features Are Not Important
There are headphones with Bluetooth and nice pairing features, but are they necessary? Other than having volume dials on the headset itself, other features are not important if the headset is being bought for aviation purposes.
It might be enjoyable to have added features somewhere down the line when the budget isn't so tight, but in the meantime you should consider whether it is worth spending money on something that might not be necessary.
Need Vs Want
This point ties in with the above. However, it's worth remembering that in some cases you might need but specific headsets. It is not uncommon for only one type of headset to be used in aviation in a single machine.
This could be because many headsets work best when two of the same brand or make are being used. Alternatively, there may simply be guidelines on which headsets are good to invest in.
No one wants to buy a fancy headset and realize that they won't be able to use it for their aviation lessons and flights.
Noise-Cancelation And Reduction
Active and passive noise reduction is a common characteristic in aviation headsets. Passive noise cancelation block sound out via the use of foam in the ear cup cavity, whereas active noise cancelation is electronic.
There is generally a significant price difference between ANR and PNR, with the latter being far more inexpensive.
If you do not want to spend too much money on a headset, choosing one with PNR would do you well. These types of headsets should sit on your head firmly so that noise cannot get to the ear.
Frequently Asked Questions
Should I Get An Aviation Headset With A Warranty?
Yes. Headsets with warranties are always good to get as it will cover unforeseen damaged. Some headsets have warranties of a few months, while others have lifetime warranties.
Which Is Better For An Aviation Headset - ANR Or PNR?
Active noise reduction works better but is more expensive. ANR works by a microphone in the ear producing a frequency that is equal to and opposite to the external, unwanted sound. The opposite frequency cancels out the sound so that you do not heat it inside the headset.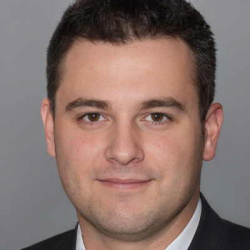 Latest posts by Garrett Jones
(see all)