It can be hard to find a device to support you and ensure power when you need it that won't slow you down when you're hiking, camping, or even climbing.
This is especially true if you are more accident-prone and need to know that you can reach your emergency contact if they are needed. There are also some differing uses of power banks when you are on the go.
From charging a phone, to entertainment purposes such as playing music or using a light, a power bank can be a valuable addition to your camping pack.
These are some of the best power banks on the market that are rugged and waterproof. Whether you want a lightweight, affordable solution or a basic but reliable product, we've got some of the highest reviewed items for you to choose from.
This is a perfect option for those who want a more lightweight model easy to clip onto your backpack, the MyCharge Portable Charger is compact.
Not only that, but the rubber finish has been developed with water in mind, and the power bank is great for those who might drop it in water or even go for a swim.
Pros
Carabiner attachment allows more portable options
Good battery life for charging phones, GoPro, or even LED lights
Cons
No torch, so it is less of an all-round addition as you will need to purchase a flashlight separately.
Issues with the port have been reported, as some customers have struggled with connecting their cables.
A slightly different option features a solar panel recharging option as well as a rugged, durable exterior.
Dual LED lights with an SOS option are among other additional features of this power bank.
Waterproof and shockproof, this product would be a perfect gift for someone who loves to be outdoors.
The appeal of the solar panel attachment is that you can charge while you are on the go and benefit from not only a power store, but the natural resource of the sun.
Pros
Multiple features in one- Compass attached, and flashlight
Micro USB input
Affordable
Cons
Solar panel takes a long time to charge and only recommended for use in an emergency, rather than rely on it.


Designed to withstand a 3-foot drop, the Techsmarter has been designed to be an efficient companion to anyone who is on the go and wanting to keep their devices fully charged.
The reputation has been created to focus on durability and the impressive speed of charging.
Fast charge technology can charge any Smartphone battery from zero to 54% within 34 minutes, which is impressive when considering the range of additional features included.
Pros
Can charge up to 4 devices at once, making it a perfect choice for group trips or the modern family.
Cons
Expensive, although one purchase is definitely worth the investment as it is a reliable, powerful device
Not TSA compliant, which means that it isn't recommended taking it on a plane
Cable connection issues have been reported, and it could be worth buying your own cable or using the one you currently use to charge your phone or other devices.
Moving towards a less traditional display, the FosPower takes on the appearance of a padlock and has been created with adventurers in mind.
Customers have praised this power bank for being incredibly rugged and living up to the reputation, it is definitely one of the best rugged and waterproof power banks out there.
A compass is also included on the device, encouraging people to explore.
Pros
Compact design is lightweight and easy to bring along wherever you go
Very rugged, as it has passed more than the 3-foot test with flying colors
Affordable
LED torch attachment makes it practical as well as ergonomic
Cons
Cable connection issues have been a common problem
Compass is unreliable, so not worth spending too much time looking at
There are a lot of power banks that feature solar panels as an added feature, and it is definitely worth mentioning the brand of portable chargers developed by Anker.
The reputation for durable and highly resistant materials exceeds them, and this product is no different.
Similar to the other solar paneled power bank, this product features a rugged exterior and LED flashlight to act as a perfect addition to any camping pack.
One of the parts of the appeal here is that it can be attached to a backpack exterior and charge itself while you're hiking.
Pros
High-quality product
Fast charging of many devices
Battery status display on side makes for ease of use and reassurance when on the go
Cons
Solar panel is less effective than charging it at the wall, so it is recommended that it is only used as a backup emergency store.
Can be confusing to use, and the instructions are somewhat unclear, so it is worth finding an informational video or guide online.
The focus of this power bank is accessibility, and it definitely has achieved that. Able to charge four devices at any time, the ZeroLemon power bank even has a wireless charging feature.
Not only that, but is has a bright LED panel as well as a multifunctional cord attachment.
The safety features such as whistle, emergency fire flint, and included compass are some of the key additions that make this product so versatile and appeal to many.
Pros
Lasts a long time and can be easily used for reliable power and device charging
Cons
Only rainproof, not ideal if you plan to submerge in water or go swimming
More on the expensive side
Chunkier build than other designs, which might make it more difficult to carry when you are hiking
Another member of the ZeroLemon family is a rugged power bank that advertises the wireless feature as well as water resistance.
Multiple ports provide you with a great amount of power while on the go.
Being able to charge as many as five devices at a time, this is truly an impressive piece of equipment.
Pros
Solid build and design
Reliable, consistent charging
Shockproof
Cons
More pricey but definitely worth investing in
No torch or carabiner attachments
Only water-resistant, again it is less suitable for submersion
A lightweight addition to the list demonstrates nano waterproofing of internal mechanisms that has allowed for improved battery protection.
In spite of its compact size, this is a useful device complete with LED light attachment as well as a unique shape designed to fit comfortably in the palm of your hand.
Pros
Compass on the side
Affordable- within the lower price range
Rubber casing allows for additional waterproof protection
Cons
Charging can be slow, but others have reported it as a useful addition to their traveling pack.
To summarize, there are some pros and cons of each product, and it is worth doing research of your own in order to decide which one is best for you.
A common complaint seems to be that the cables are difficult to connect, so it might be worth investing in a durable connection that fits your device before you decide on a power bank purchase.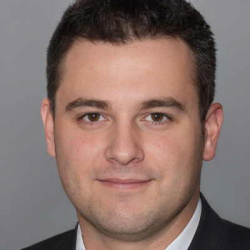 Latest posts by Garrett Jones
(see all)