Smartwatches are so cool and they've become so popular now, it makes us wonder how we ever dealt without them!

Aside from the fitness tracking features, heart rate monitors, breathing checkers, portable payment method, access to your music like Spotify and the obvious watch features - telling us the time! - you can also personalize the watch faces and even use it as a phone!
That's right, some smartwatches can allow you the ability to message people through text or social media apps and call people! But with so many out there to choose from, which smartwatch is best for those features?

Today, we're going to take some time out and explore - the best smartwatch for messaging and phone calls.
Samsung
Samsung Galaxy Watch 3
A beautifully designed smartwatch which you can personalize the face of - so if you're not happy with the factory version, or you're wanting a change, you'll find something to set your watch to!
It's available at 41mm or 44mm with a fantastic display.

Want to text back but running short on time? No problem! You can use the speech to text function and let the watch do the work for you.
Failing that, you can simply tap the auto replies or set the watch to auto reply depending on your circumstances at that time.

You can make and receive calls on this watch and receive all of your chosen and required notifications. Anything from Facebook to Gmail!

It can track your fitness whilst guiding you through workout options. It can also learn your common patterns through its smart use of GPS.
It can monitor your heart rate, stress levels and overall sleep quality.

Its battery life is superior to that of Apple's with an estimate of around 24 hours.
Pros
Personalizable and quality design
Quick functions for texts
Can create calls as well as receive them
Smart health features
Cons
Although it has a better battery life than Apple's, it still isn't the best.
Fossil
Fossil Gen 5
This smartwatch has a unique design which is incredibly pleasing to look at. It's incredibly customizable and it will become a part of your everyday life!

Although this watch lacks some of the features that Apple or Samsung offer, it does have one redeeming feature of its own.
Along with the speech to text function and the ability to scribble messages - you can choose to use the alphabet keyboard instead! Making texts an absolute breeze.

You can still make and receive calls, track your fitness, heart rate and sleeping and it too offers GPS. The best part? One estimated battery life for this watch is 2 weeks!
Pros
Keyboard for texts
Makes and receives calls
Massive battery life
Inexpensive
Cons
Lacks sport mode which other models include
Doesn't seamlessly connect data to cell phone and might have issues (like Apple to Apple or Samsung to Samsung)
The Takeaway
All of these top models of smartwatch are fantastic in their own way. It's worth asking yourself what cell phone you have and what function you're most likely to use along with the texts and calls.
Older models of these brands may not offer calls/texts on their devices so ensure you check what functions they have before purchasing! Happy shopping!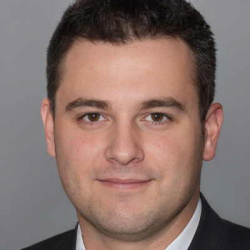 Latest posts by Garrett Jones
(see all)