While health insurance can cover the treatment for atrial fibrillation, it rarely covers extensive use of AFIB detection. But it's important. AFIB detection and monitoring is key to determining how to treat the heart condition so as to prevent stroke, heart failure and more.
For this reason, many sufferers have started to look into buying smartwatches for AFIB. But can you imagine if you spent hundreds of dollars on a smartwatch that gave inaccurate AFIB readings? The result could be devastating, and not just because of the money spent.
For this reason, I've put together this article, reviewing 5 of the best smartwatches out there for AFIB that are all FDA approved. Later you will also find a handy buying guide and FAQ section.
Let's get to it.
Best Smartwatch For AFIB
For this article, I carefully picked out and tested 5 branded smartwatches that are all FDA approved and wouldn't hesitate to recommend for someone at risk of arrhythmia and it's consequences. There's one Apple Watch, two Samsung, and two Fitbits.
Buying Guide
As promised, here's your buying guide. Allow me to walk you through the key points to consider when choosing a smartwatch for AFIB.
ECG Monitoring And Accuracy
This is THE most important factor in choosing a smartwatch for AFIB, since it is only through ECG or EKG monitoring that you can track irregular heartbeats.
In order to achieve FDA approval for use as an AFIB smartwatch, the watch has to have an accuracy for detection of at least 90%. Most of the watches reviewed in this article are actually even more accurate than that.
Continuous ECG monitoring is particularly valuable if you want to monitor AFIB as you sleep, which is kinda crucial if you're also at risk of sleep apnea, which significantly increases the risk of heart failure.
GPS
If you have a serious heart condition, and you may need a first responder to get to you as quickly as possible, then GPS can come in really handy if you travel a lot and go to unfamiliar places.
If location tracking is particularly important to you, then you may be interested in a watch that provides an additional global satellite navigation system besides traditional GPS, such as GLONASS and/or Galileo.
Stress Tracking
When it comes to reporting your arrhythmia to a doctor, it's also helpful to report your stress levels in order for them to judge any relationship there may be between your stress levels and your arrhythmias. This may, on occasion, require a skin temperature sensor.
Other Relevant Health Tracking
When it comes to cardiovascular health, you may also want to look into whether the smartwatch you're considering can monitor your blood's oxygen saturation levels, which will require an SpO2 sensor, or one that can monitor your blood pressure levels. Ideally both, of course.
Compatibility
The whole point of a smartwatch as opposed to a fitness tracker is that it can connect to your smartphone via Bluetooth in order to alert you to various notifications such as calls, texts, and more.
But such a smartwatch would be no use to anyone if it isn't compatible with your smartphone, so it's something you have to check before you buy.
Battery Life
If you're going to be away from home for a while, and may not have the facilities to charge your smartwatch, then the longer the battery can last, the better. Especially if you want the device to monitor for AFIB while you sleep.
Other Features
Compatible Apps
It also pays to look into the apps associated with the health tracking to ensure that they cover everything you want them to and present the data in a way that you can see and understand.
Cellular Connectivity
While many smartwatches will alert you to calls and texts, ones that will allow you to make and take calls and texts are few and far between, since this would require cellular connectivity, which they rarely have.
Making and taking calls on a smartwatch will also require a built-in speaker and microphone.
Workout Tracking
Multiple studies have reported that the rate of atrial fibrillation in endurance athletes can be up to 10 times greater than in control subjects.
So there's a good chance that if you're reading this, you're an endurance athlete, and if that's the case you may also be interested in a smartwatch that has fitness and activity tracking for your particular sport.
Brand
I recommend sticking only with big name brands, not because I'm a snob, but because such brands have a reputation to maintain and are known for their quality.
When it comes to the best brands for smartwatches with AFIB detection, I would only go for Apple, Fitbit, or Samsung.
Value For Money
A brand-new smartwatch will typically cost anywhere between $100 and $500. You can save money by going for a refurbished smartwatch, but if you're buying for tracking serious health issues, I totally get why you might be put off going for a pre-owned one.
If you like all the additional features of smartwatch and fitness tracker, such as GPS, then you can expect to pay several hundred dollars.
Frequently Asked Questions
Which Smartwatch For The Detection Of Atrial Fibrillation?
The best smartwatch for the detection of atrial fibrillation is the Fitbit Charge 5.
How Accurate Is The Fitbit For Atrial Fibrillation?
The Fitbit Sense can correctly identify a sinus rhythm 100% of the time, and correctly detect AFIB 98.7% of the time.
Can Apple Watch Detect AFIB Accurately?
The Apple Watch Series 7 detects AFIB with an accuracy of 98.5%.
How Accurate Is The Samsung Watch For Atrial Fibrillation?
According to an electrophysiologist at Rush Oak Park Hospital, namely Erica D. Engelstein, MD, Samsung Galaxy (and Apple Watches) monitor for AFIB, and I quote, "Very accurately".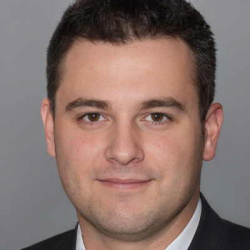 Latest posts by Garrett Jones
(see all)