Smartwatches combine the absolute best of smartphones with the useful nature of a wristwatch, to make it easy to carry advanced technology on your wrist!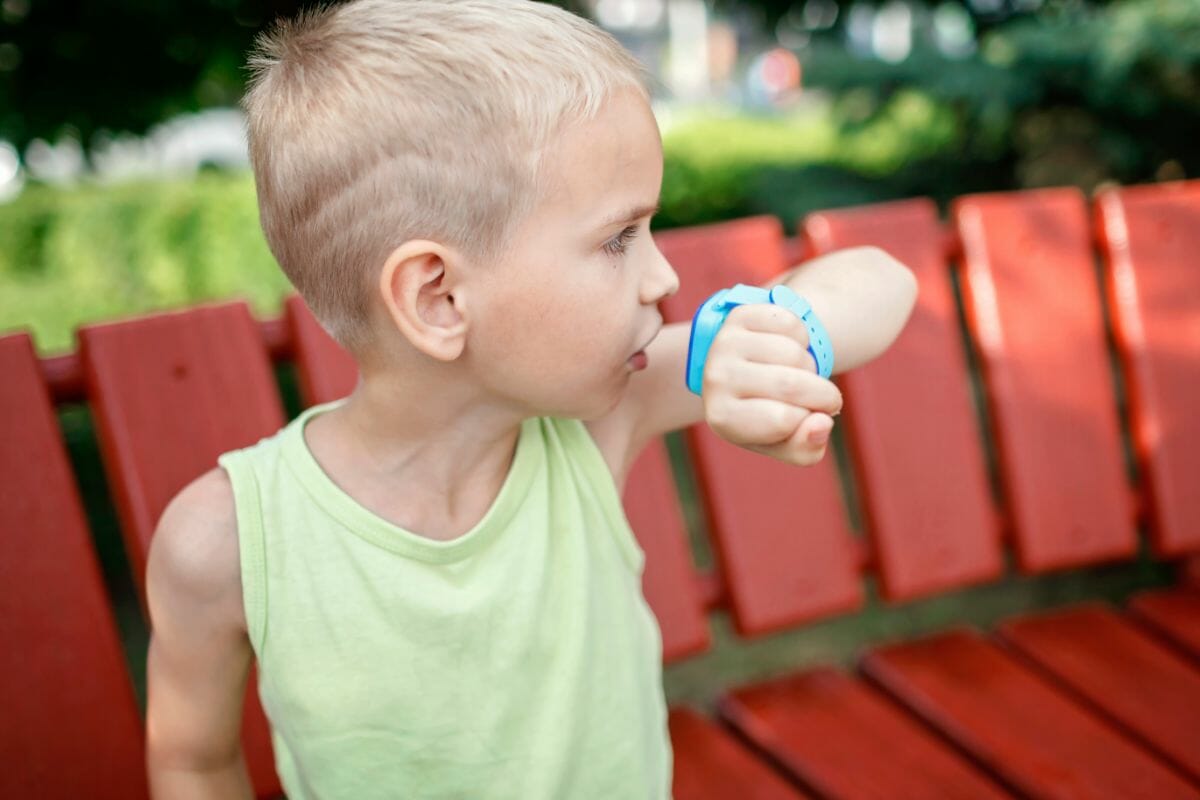 Smartwatches can be great not only for telling the time, but also for staying on top of health and fitness, and even for staying in contact with others without even having to touch your own phone!
However, the vast majority of smartwatches are marketed directly at adult demographics that benefit more from specific features than younger users, so you're likely on the hunt for the perfect smartwatch that your children can use.
As part of your hunt, you've likely encountered the hugely popular Garmin Bounce smartwatch, and found yourself intrigued. But before you hit the 'Buy' button, you need to be convinced that the watch is actually right for your children, and worth the cost.
Well, this is the best place you could have come, because today I am going to take you through all of the key features of the Garmin Bounce smartwatch, to find out whether you should grab one!
What Are The Features Of The Garmin Bounce Smartwatch?
In order to find out whether the Garmin Bounce Smartwatch would be a worthwhile investment for your children, it is best to take a look at some of the features that the product offers!
LTE Connectivity
Easily one of the best features of the Garmin Bounce Smartwatch is that it boasts LTE connectivity! Put simply, LTE connectivity allows the smartwatch to hook up to GPS data without the need for a separate phone. This is great for both kids and parents.
The kids can use the LTE connectivity to help them to navigate the world around them without getting lost, while parents can use it to monitor where their children are. If you're worried that your kiddo may have strayed too far, you can simply ping them a message!
This also means that, if your child does get lost, you can use the LTE connectivity to find where they are, and then pick them up! If you really want to monitor your child's safety, without having to constantly hover over them, then you can connect their watch to the Garmin Jr. app on your smartphone.
From here, you will be able to create a defined area that the child should stick within. If they stray out of it, you can quickly pop them an alert that will remind them to return a little bit closer to home!
I found that the LTE connectivity worked incredibly well, and was always able to send an accurate location within any defined area I set. However, you will want to keep in mind that, in order to access this feature, and a number of other features, you will need to make sure that you have a Garmin subscription!
Texting
The Garmin Jr. app, with a Garmin subscription, can also be used to send text messages, and even create group chats, to make it easy for your kids to use the watch to keep in contact.
Any contacts added to the child's smartwatch will need to first be approved by an adult, so you can make sure that your children are staying safe online.
The Garmin Jr. app allows you to easily stay in contact with your child, and vice versa, so you can be sure of what they are up to at all times, and they can message you whenever they need you!
To make this even easier, you can even create preset messages that your children can quickly choose from, such as "Can you pick me up?", so they don't have to spend ages typing up a message!
I was very impressed with how robust the Garmin Jr. app' messaging interface was, and how well it linked with the smartwatch. The interface was easy to navigate, on both smartphones and the watch, and messages were quickly received by the other device once sent!
Sports Features
Parents can also depend on the Garmin Bounce to help keep their kids much healthier, by helping them to more easily engage in specific activities, like running, walking, or even biking.
When your child is engaging in either of these activities, you and the child will be able to see how far they go, as well as things like their average speed, and even their average elevation!
You and your child can easily use the Garmin Bounce to set specific fitness goals that the two of you can work together towards.
I found that the fitness data provided by the watch was very accurate, so parents can really depend on it to help them to monitor their child's fitness and how much activity they are engaging with.
Easy To Use
I spent some time navigating through the user interface of the Garmin Bounce watch, and I was really impressed with how easy it was to navigate through all of the different menus and activate different features.
The user interface is cleverly designed to use visual hierarchy, to ensure that it is never difficult to navigate, or easy to find yourself lost.
The screen of the device is also incredibly responsive, with very low latency between touching a button on the screen and seeing the appropriate response.
As well as this, the screen also does not glare in the sunshine, and kids can easily see everything that is happening on the screen no matter how bright it gets!
Speaking of the weather, even the built-in weather app of the device is child oriented, and is easy for children to understand, so that they can be prepared no matter the weather. And don't worry, because the watch is entirely waterproof!
Games
One feature that makes this watch an easy recommendation for younger users is that it features a number of awesome built-in games that allow children to play various games that encourage them to use their minds, as well as explore the world around them.
One of the best games I had a chance to play around with involved the children collecting gems by meeting specific fitness goals, which they can then use to create a digital scrapbook of all of their many adventures!
I found that the game worked really well, and would easily encourage any kid to get out and explore the world around them (within the boundaries you set)!
Activity Monitoring
The Garmin Bounce watch is also good for encouraging good behavior from your children. Through the Garmin Jr. app, you can create lists of chores and tasks that the children must complete over the course of the day, and then assign them coins when those tasks are completed!
This creates a great 'gamification' of chores which makes them more enticing to take on! When your child has earned enough coins, they can then spend those coins on things like 'screen time', or even use it to claim allowance that they can then spend on real life rewards.
And if you want to give your children a little more encouragement with chores, you can easily set up auto reminders that will let them know when there is a task that needs completing, and when it needs to be completed by!
I found all of the activity monitoring features were easy to implement, which made them great for younger users to play around with.
Battery Life
When it came to the more physical aspects of using the Garmin Bounce, I found that it worked wonderfully. The watch took very little time to charge to full capacity, and once the watch had been charged, it could be used for up to 2 days before needing to be charged again!
This makes the watch great for more forgetful children, and you can even set up auto reminders that will warn them when the battery is running low!
You can be sure that, no matter where your child ends up, the watch's battery will help it to last, and that the immensely reliable LTE connection will help you to stay in contact with them!
To Wrap Up – Is The Garmin Bounce Smartwatch Worth It?
At this point, we can safely say that the Garmin Bounce smartwatch is totally worth the cost of admission.
Though you may need to pay for an additional Garmin subscription in order to make use of all of the safety features of the device, the features more than speak for themselves as worthwhile. The Garmin Bounce will help your children to not only be safe, but also fit and active.
The Garmin Bounce encourages children to head out and explore the world around them, while the connected Garmin Jr. app allows parents to ensure that they do not stray too far away from home, which can make it great for parental peace of mind!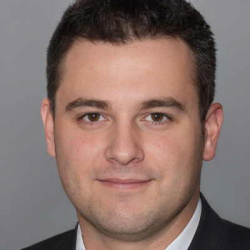 Latest posts by Garrett Jones
(see all)