Whoop and Garmin are two of the big hitters when it comes to smartwatch technology. They are both very much at the forefront of the newest cutting-edge technology. The two face a constant battle to clinch the top spot in the race to create the best fitness tracker.
Not only do both brands produce unbelievably impressive tracking and monitoring technology in their watches, but they also provide us as consumers with beautifully designed products that can be used outside of our daily fitness routines.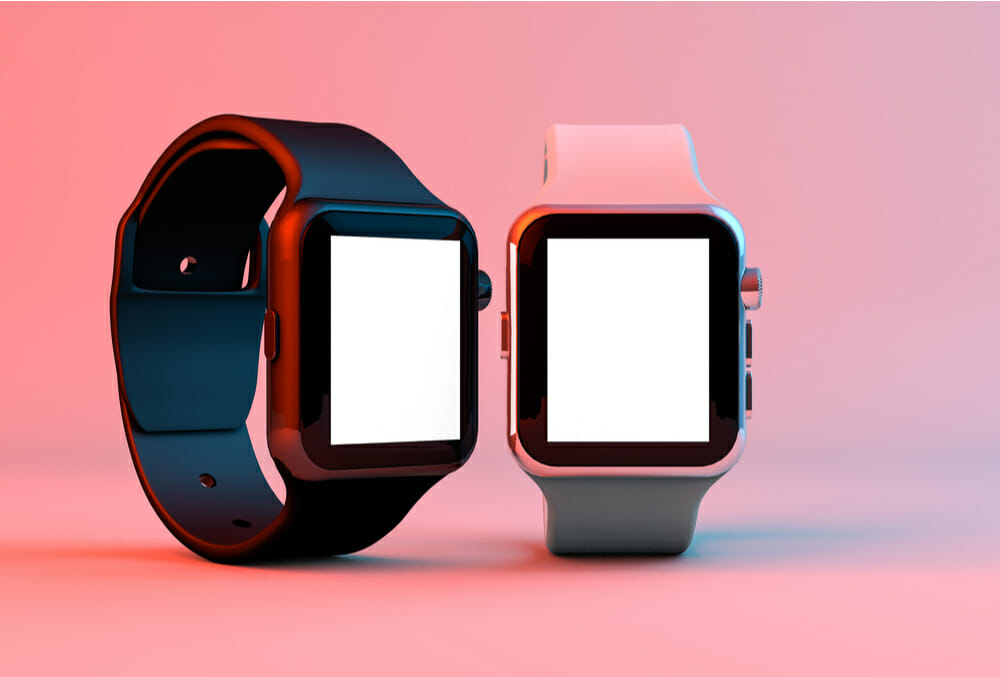 Although a lot of people have their own opinion on Whoop vs. Garmin, how do the two actually compare when it comes to making the best product?
It can be difficult to find the perfect fitness tracker so let's see if we can make it any easier. Below are some of the key features of the latest fitness tracking smartwatches and how the two big hitters compare to each other.
Features
Arguably the most important feature of any smartwatch is the features that come along with it. A watch definitely isn't just a watch anymore. In fact, they can do almost anything for us. Checking the time feels like one of the last things they are used for.
Most watches let you track your heart rate, calorie intake/burning, track your sleep, send messages and pay for your shopping.
Looking at more detail into these we can see what Whoop and Garmin offer in terms of their features and how that compares to their fierce competitor.
Heart Rate Tracking
Both watches track heart rate. But surprisingly they both do it quite differently. Whoop has sensors that collect metrics 100 times a second providing very quick and reliable data 24/7.
Garmin on the other hand tracks the heart rate of an individual at a rate up to 89% of the beats at resting and less during activity. Although this is very impressive Whoop is more accurate when it comes to heart rate tracking.
Sleep Tracking
Garmin tracks the quality of your sleep and just how much you have had. You can take an in-depth look into the total time you spent awake and even how deep your level of sleep was.
Whoop offers similar insights as Garmin. With a Whoop watch, you can check out how long you spent in each sleep cycle, your resting rate as well as further analysis of your sleep.
Calorie Tracking
Both Whoop and Garmin offer calorie tracking. You can easily use the Whoop app to take a look at how many calories you have burned and whether or not you have met your targets for the day.
This can also be done on the Garmin Connect app which like the Whoop app also analyzes the data to provide the owner with detailed information about how much they should be burning when they should be burning it and what activity helps them burn the most.
Waterproof
Up to now, the two brands are very similar. However, there is a clear difference when it comes to comparing the water resistance of Whoop and Garmin. Both can be used for tracking swimming as they're both water-resistant.
A Garmin watch however can be submerged in up to 100m of water whereas a Whoop watch is only water-resistant up to 30.5m. In all fairness to Whoop, you are unlikely to be taking your watch more than 30.5m underwater but it could be said that the Garmin watch is more durable in tougher conditions.
Battery Life
Both Garmin and Whoop offer products with pretty solid battery life. They both offer a battery life of roughly 5 days. However, Whoop also offers the ability to charge your watch without even taking it off thanks to their clever battery pack.
The tiny battery pack slides on top of the watch allowing you to charge on the go and not lose any data. This is something Garmin doesn't offer. With your Garmin watch, you have to take it off and give it a charge leaving you with the potential to miss out on some fitness tracking.
Activities Tracked
When comparing what activities the Garmin and Whoop can track we start to see a big difference. If we take a look at the latest products from each company you really start to realize the differences between the two.
The Whoop 4.0 is Whoop's latest watch. With this watch, you can track exercise in regards to how hard you work. This is excellent and very accurate thanks to the sophisticated sensors that track health metrics 100 times a second.
However, when you compare this to Garmin depending on what you want from your watch it just doesn't compare.
In terms of tracking activities, Garmin offers a lot more specific activity tracking possibilities. Let's take the Garmin Venu as an example. On this watch, you can specifically track your daily run, swim, rowing, exercise work out and so much more including the likes of skiing.
This would suggest that when looking at Whoop vs. Garmin in relation to who offers the most powerful watch for fitness tracking you would have to say Garmin is better.
For the purpose of fitness tracking specific activity, it would have to be said that Garmin wins that one.
Design/Comfort
Here are some of the design features with popular Whoop and Garmin products.
Whoop 4.0
Whoop 4.0 Compatible
Microfilament yarn strap
Stainless steel components
Choice of colour
Up to 5 days battery life (can charge without taking off wrist though)
Whoop designs very attractive and comfortable watches. The focus isn't just on how the watch performs even though it does that very well. The Whoop 4.0 is designed to be worn all day every day with the comfort of the watch being key.
So much so Whoop watches don't actually have any buttons or interfaces. Seems quite odd right? What's the point in a watch with no interface or buttons? Like we said earlier watches don't even tell the time anymore.
Well, what seems quite odd actually works in Whoops favour. For starters, a comfortable watch is easier to wear and by having less technology on the front as an interface more technology can go into the sensors which are super accurate.
Garmin Venu
Stainless steel
Corning Gorilla Glass 3
Fibre-reinforced polymer with polymer rear cover
Quick-release bands
Amoled display
Silicone strap
Touch screen
Colour display
Up to 5 days battery life
Garmin watches (see also 'The 11 Best And Latest Garmin Watch Faces') are a bit more traditional when it comes to how they look. They offer a variety of different watches some with a traditional clock face and others with a digital appearance.
The Garmin watch is designed to make exercise a lot easier to track. The easy to use interface on their watches allows you to select an activity, track it, check out all of your data, text and use contactless in a shop.
It would be fair to say that both watches look fantastic and try to look as appealing as possible and offer unrivalled technology.
Determining which is better in terms of appearance and design is a tricky thing to do. Both watches look modern, trendy and comfortable but both offer different things.
If you want a nice looking watch that offers you everything you can imagine in relation to exercise on your wrist then the Garmin is the one for you.
Alternatively, if you want a comfortable and good looking watch that collects super accurate and quick data then Whoop might be for you.
Final Verdict
Comparing Whoop and Garmin really comes down to what the buyer is looking for in a smartwatch. Both brands come with plenty of perks and in all honesty, at the end of it it probably comes down to personal preference.
If you are looking to buy a simple trendy looking watch that still collects incredibly detailed data then Whoop is the best company to choose. However, when it comes to the variety of data, improving your overall fitness and collecting more specific data Garmin are far superior.
With Garmin, you not only have a beautiful looking watch with traditional features you have an incredibly wide range of features at your disposal all on your wrist. You don't need to check the app to see all of your data like Whoop and you can start and stop specific styles of exercise in a heartbeat.
It is almost guaranteed that Whoop and Garmin will always be at the forefront of this industry and I don't know about you but it is very exciting to see where this ever-growing industry is going next.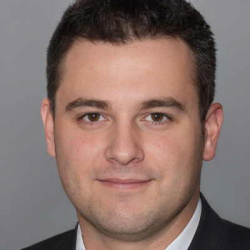 Latest posts by Garrett Jones
(see all)