An Apple Watch is a type of smartwatch that allows you to accomplish a wide variety of tasks.
If you're new to owning an Apple Watch, you might be wondering: How do you fix an Apple Watch that won't turn on?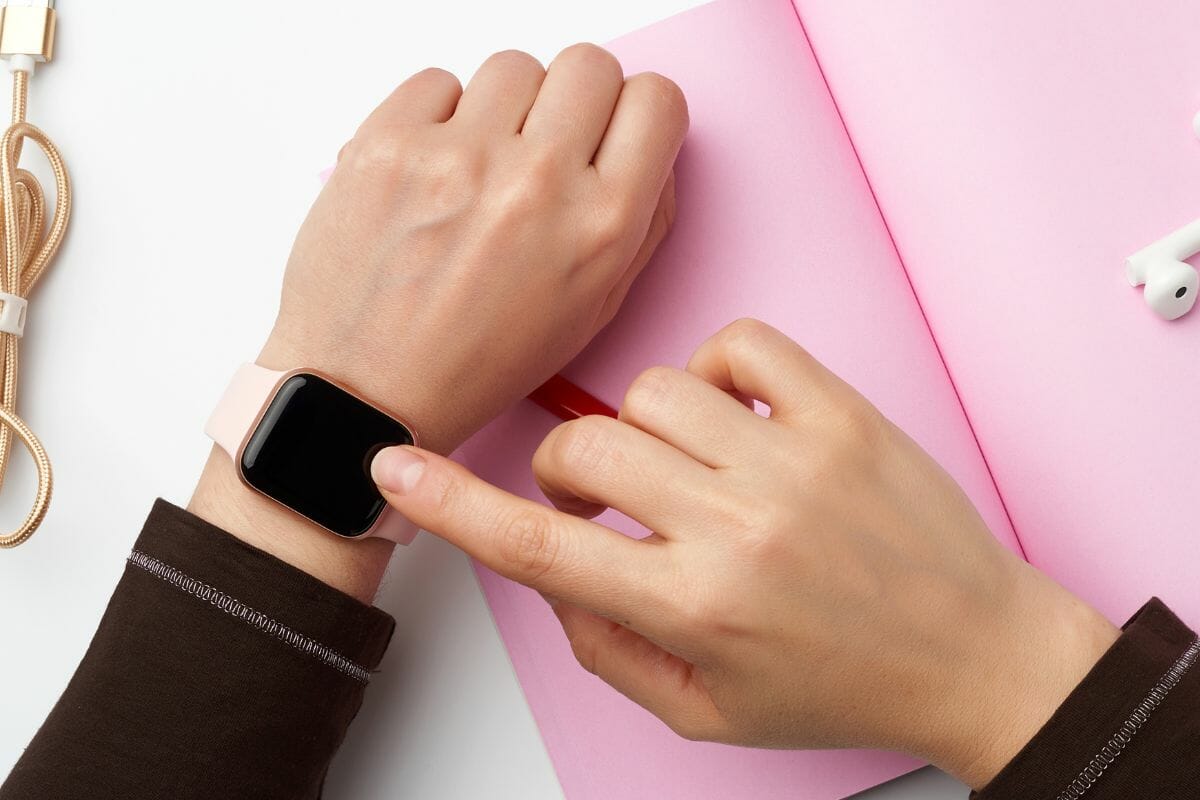 In this article, we will cover some key information on 5 useful tips on how to fix an Apple Watch that won't turn on.
Let's get into it.
Tips To Fix Apple Watch Won't Turn On
There are various methods that you can try to fix your Apple Watch if it won't turn on.
These include:
Force Restart The Apple Watch
If you're having issues when you try to turn on your Apple Watch, the first thing you can try to fix is a forced restart.
So, how do you force restart an Apple Watch? It's a very easy process once you know how.
Step One – To begin, simply press the side button and the Digital Crown simultaneously.
Step Two – Hold both of these buttons down for a minimum of 10 seconds to restart your Apple Watch.
In the same way that many devices suffer from bugs, so do Apple Watches from time to time, especially as they get older.
Force restarting your Apple Watch can help to rid your device of the bugs that are causing your watch to act up, or refuse to turn on.
If this fails to rectify the issue, then you can also try the following methods to turn it on.
Try Charging Your Apple Watch
Plug your Apple Watch into a charger until a green lightning bolt appears on the screen before you try to restart it.
Attempting to charge your battery at this stage is important, as it could be that the battery has just completely run out.
After charging your Watch, if it still doesn't turn on, then the issue may be with your charger.
Check The Settings
The Apple Watch has a variety of different features, but a few of them have the potential to cause a couple of problems.
This is especially true of features like Screen Curtain, which has the capability to turn off your iPhone's screen when the Watch is turned on.
At the moment, the Apple Watch can only be used through the VoiceOver feature in order to fix the problem.
When it comes to activating the VoiceOver feature, you will first need to get your iPhone out and open the Watch app.
Following this, tap General followed by Accessibility and then tap VoiceOver before turning off the Screen Curtain.
Factory Reset
A factory reset could potentially rectify the problem when your Apple Watch has become unresponsive.
Factory resetting will delete the data that is present on your Apple Watch and restore your Apple Watch to its original factory settings.
When it comes to using a factory reset, you won't run the risk of wiping any data from a paired iPad or iPhone, which is one of the main concerns people have when they hear those words.
So, you don't need to stress about this if you have a variety of different Apple products that you're worried could be affected by this method to help get your Apple Watch back on track.
That being said, it's important to bear in mind that third-party apps alongside any music that you had previously stored on your iPhone will be deleted.
So, you will need to be prepared for this to occur.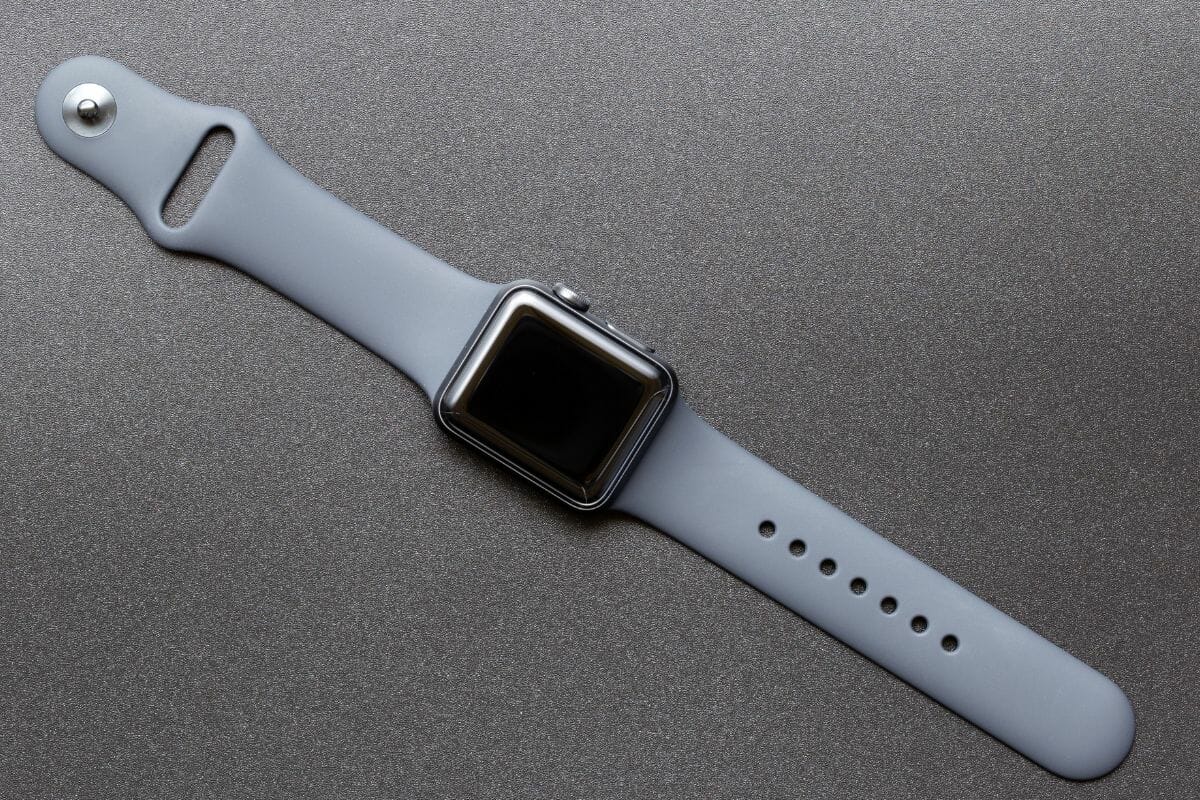 If your Apple Watch won't turn on, you can reset it.
Before you get started, you will need to make sure that your Apple Watch and iPhone are close together before completing the following steps.
Step One – Open the Watch app on your iPhone, before tapping the My Watch tab.
Step Two – Following this, you need to tap General > Reset.
Step Three – To erase Apple Watch Content as well as Settings, tap it, before tapping it again at the bottom of its touchscreen.
Step Four – When it comes to Apple Watch models that come with built-in GPS + Cellular, they offer the user the opportunity to keep or remove your cellular plan. (Note: If you intend to pair your iPhone with your Apple Watch again in the future, then make sure that you select this to keep your cellular plan in place in the future.)
Step Five – Allow the process to finish, then set up your Apple Watch again.
Frequently Asked Questions
Is An Apple Watch Worth It?
Many people find an Apple Watch worth it, so let's take a look at some of the key features that might help you to understand.
These features include but are not limited to:
Wallet On Your Wrist
An Apple Watch allows you to pay on the go.
You can store your debit, credit and pre-paid cards in the Wallet app, as well as use Apple Pay, making it ideal to pay for anything when you've left your wallet and phone at home!
This means that you can track your exercise when you're out and about or hitting the gym, but don't need to be weighed down by your wallet or pay for a locker if you plan to spend money afterwards!
Stay In Touch
An Apple Watch allows you to stay in touch with friends and family using dictation, Scribble as well as emojis all at the touch of your screen.
While this is usually reserved for your phone when you're out of the house, it's a super convenient way of replying to messages almost instantly all from your wrist.
So, whether you're out on a run and want to let someone know you're on your way home, or need to compose a quick message when your phone is somewhere else, you can!
Siri Assistance
With an Apple Watch, you can ask Siri for assistance whenever you need.
So, whether you're looking for directions, or want to find a certain song that's playing, you've got Siri to help.
So, is buying an Apple Watch (see also 'How To Lock Apple Watch') worth it for you?
It entirely depends on what you're looking for from a smartwatch. If you want various handy features, then the price tag might be worth it for you.
However, if you're just looking for a more basic smartwatch that doesn't necessarily need all the bells and whistles for what you're using it for, then it might not be worth it to you.
It depends on you!
If you're interested in getting an Apple Watch, be sure to do your own research!
Check reviews and consider what you want from a smartwatch before you commit to the investment.
Only then will you be able to make the decision and see for yourself whether an Apple Watch is the right choice for you!
Stream Music With Apple Music
You have the opportunity to stream 75 million songs with Apple Music with your Apple Watch on your wrist.
You can also take advantage of listening to Audiobooks as well as Apple Podcasts.
How Do You Fix A Dead Apple Watch?
Put your Apple Watch on charging for a couple of hours (see also 'How To Know If Apple Watch Is Charging'). If the Apple Watch (see also 'Are Apple Watches Waterproof?') still isn't charging or turning on after this, you will need to try restarting your device.
To restart the device, you will need to press and hold down the buttons along with the digital crown for a few seconds.
When you release them, if the restart has been successful, the Apple logo should appear at this stage.
If not, then you will need to call Apple support for further assistance with your Apple Watch.
Why Won't Your Apple Watch Turn On After Swimming?
A reason why your Apple Watch might not be turning on after swimming is that
Once you have dried your Apple Watch, if there are no clear signs of water damage, then you should try the following:
Force restarting your Apple Watch:
To do this, simply press and hold down the digital crown as well as the side button for around 10 seconds. Once this time has passed, the Apple logo should appear on the screen to indicate that the restarting process has begun. Now, you just need to remain patient and allow the watch to do its thing as it restarts.
If this fails to work, next you will want to try charging your watch for a minimum of 2 hours, ensuring that you follow the exact charging instructions that are provided by Apple support.
If you notice any signs of damage or water intrusion when you examine your Apple Watch, then water could have potentially got into it during your swim.
As a result, you will need to contact Apple support for further assistance on what you can do.
A Note On Admitting Defeat
While Apple Watches definitely aren't a cheap investment, it's important to make a note on when it is time to admit defeat.
If your Apple Watch still isn't turning on after you have tried everything that you can, then you will need to contact Apple support for further assistance on the matter and get a proper diagnosis.
The professionals at Apple will inform you on whether your Apple Watch can be fixed, or whether you need to invest in a new smartwatch.
Whilst it can be frustrating to need to buy a new device, sometimes it makes the most financial sense, especially if a watch is on the older side.
In many cases, it's likely that you'd rather spend the money on a new smartwatch as opposed to consistently fixing issues that could potentially reappear again in the future.
As a result, it's best to admit defeat and know when you need to buy a new Apple Watch.
That being said, be sure to seek professional advice before you commit to buying an entirely new smartwatch, as you never know – you could be in luck!
Head to: https://support.apple.com/
In Summary
So, that's 5 tips that you can try to fix an Apple Watch.
We hope that this article has been useful to you and you now have a better understanding of how to fix an Apple Watch that won't turn on.
Good luck trying these methods and turning on your Apple Watch!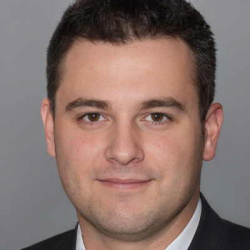 Latest posts by Garrett Jones
(see all)