Beats are known for having an iconic reputation that was set in stone by Dr. Dre. However, since Beats were bought by Apple, it's shown that the company has been willing to expand the way they make their headphones.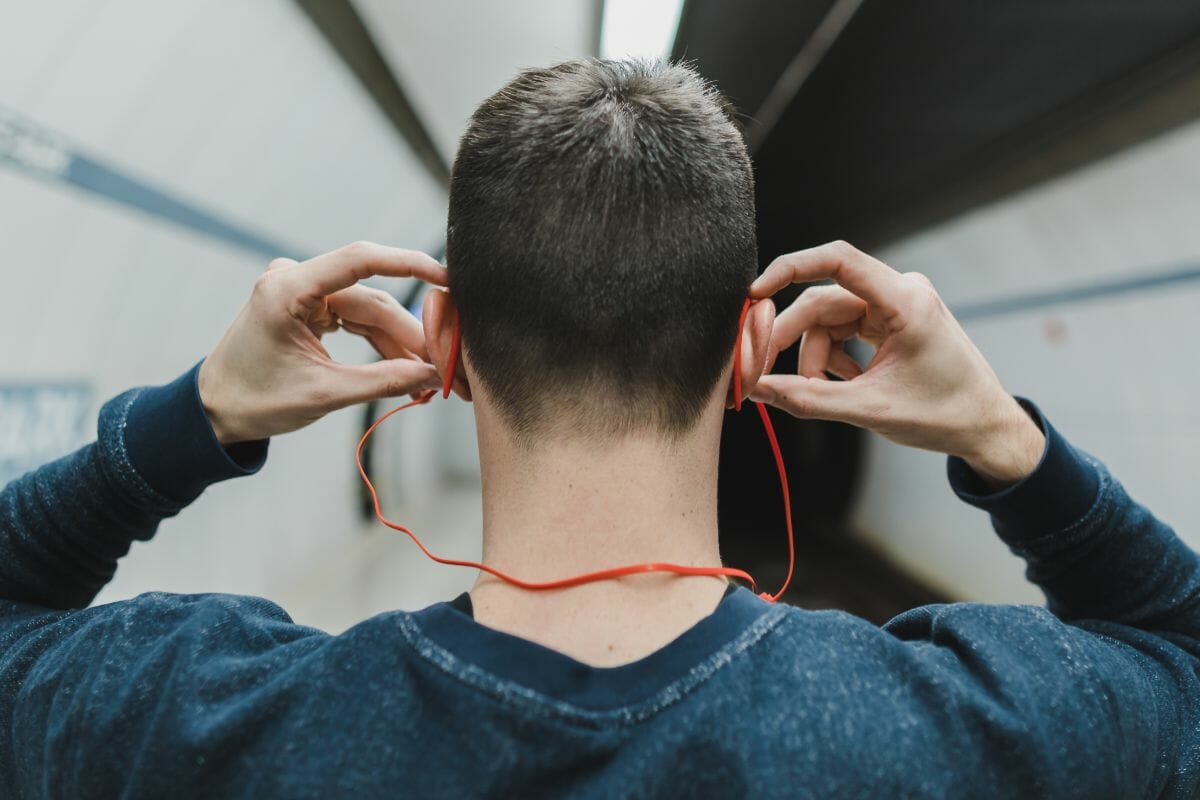 In this article, we'll be taking a closer look at the Beats Powerbeats2 wireless headphones and taking a closer look at how these headphones hold up.
Powerbeats 2 Design
When the Beats Powerbeats2 Wireless earphones first came out, the company hadn't expanded much into the in-ear headphones field. When people thought of Beats, they thought of the overhead headphones that everyone knew and loved.
Instead, the Powerbeats2 was designed to give you something to listen to as you exercise. So, you need a design that you know won't impact your workout. We put on our earphones, and we found that they weren't the most comfortable.
They grip to your ear, and while it's lightweight, it's obviously for those who aren't just casually into fitness. While it stays in your ear, we noticed that it wasn't comfortable staying in as we moved, and because of that, the sound did suffer.
However, we'll go into more depth about that later. You can get the Powerbeats2 Wireless earphones in eight different colors: red, white, or black, or a combination of red and black, olive, lime and gray, red and gray, and blue and gray.
So, there is a good selection of designs for you to choose from. The sound drivers are housed in thick pieces of plastic that are around the same size as a modern thumb drive, and it doesn't stand out too much.
In fact, all the colors come in a sleek, stylish design that allows them to look good even if you've been sweating a lot. Plus, you can still see the recognizable Beats logo as it appears on the edge of each housing unit.
Functionality
Your headphones will grip your ear with the help of the bulbous plastic that extends from behind your earbuds to ensure it stays fitted in your ear better. However, to offer more security, they have silicon hooks to grip around the cartilage of your ear.
You'll find the power button on the left side of your housing unit, which also works as a Bluetooth pairing button where your Beats logo is. It shares the same space as your LED indicator, which will tell you when your battery is dying and your Bluetooth connection.
You even have a volume rocker on your wire, which allows you to pause and play your music, or you can pick up your calls. These controls are universal, so they should allow you no issues while you're working out.
Beats Powerbeats 2 Performance
When looking at the design, you can tell that the Powerbeats2 is excellent, and it offers slick and easy controls for both iOS and Android devices. As they were built for exercise, they can handle water as they have an IPX4 level of resistance.
Naturally, this is because Beats focused on the way that their customers would use them. We all plan to use these for exercising, so they need to be able to not slip from your ear. However, that doesn't make them perfect. After all, these were Beats' first designs for the fitness crowd.
While you can adjust the ear tips to fit your ear's size, finding the right size to lock in your sound and remain comfortable could be difficult. Unlike some earphones, which will fit deeply into your ear, these will resist and be uncomfortable.
Sound
This is because these headphones were to allow ambient noise and music, so you can still hear your surroundings. So unfortunately, if you want to block out the noise around you, this won't be happening with these earphones.
While this might not be the scenario for everyone, others may find it easier to fit your ears perfectly as it depends on the shape of your ears. The good news is that the sound is booming, and you can expect powerful beats, as you would expect from anything with the name Powerbeats2.
It's perfect for when you want a heart-pumping workout, although we did notice that the bass isn't the most well-defined. However, this is still the strongest aspect of the sound. Any highs in your songs may be muffled, while they fall flat in the middle range too.
The sound frequency is still quite thin, so if you want a pair of functional earphones, they will be fine, but they won't be great for die-hard fitness fanatics.
Bluetooth
The great news about the Powerbeats2 is that we had no issues with Bluetooth. The calls remained sound as long as we remained within 30 feet of our phones. The signal was still strong, and the call quality was what we would expect from earphones like these.
The call quality won't suffer, so they work as expected. You don't lose the quality of your music either if you're within 30 feet of your phone, but if you're further away, you might notice a drop in signal.
Battery
Now, let's talk about the battery. Overall, the battery lasts for roughly six hours, which is what Beats advertises. So, if you plan on taking these batteries out for a long journey, then they're not the best option.
It's best to charge them up if you plan to use them regularly or use them outside of their intended purpose. While these are fine to use when you want to use them for short journeys and commutes, you do need to keep an eye on how long and when you use them.
The last thing you want is for them to die when you're in the midst of a workout. Admittedly, the battery isn't bad, but it's not what you would expect for the price of these earphones. If anything, we can only compare these to later models to see if they're really worth this price.
Beats Powerbeats2 Wireless Price
As we talked about the battery, let's talk about the price. They are expensive for six hours of battery life and performance of these earphones.
While Beats are known for having high quality, there are still some issues as Apple delves into its first foray into the fitness-music industry. Despite coming out in 2014, these are some very expensive headphones, with a refurbished version on Amazon costing around $100.
So, we can see that they are still popular. However, a refurbished Powerbeats3 is not nearly as expensive after they were released, with a refurbished pair costing around $60.
Product Comparisons To Powerbeats 2 Wireless In-Ear Headphones
Now, let's compare Powerbeats2 to the upgraded Powerbeats3 Wireless earphones. While they look incredibly similar, and there isn't much of a change to the design, we've noticed they greatly upgraded their performance.
The Powerbeats3 has an improved in-line remote, which adjusts for any feedback issues. While we didn't notice any major issues with the buttons, we appreciated the changes to their later versions.
It also offers better sound performance; while they do have a little bit of an overemphasis on the bass, it offers less boom to your music. So, we noticed that the sound is less loud and cluttered and much more enjoyable to listen to.
Best of all, they have an upgraded battery life, with the Powerbeats3 having double the six-hour battery that the Powerbeats2 has. It even takes less time to charge and is more affordable if you get a refurbished edition.
While modern Powerbeats are still expensive, none have poor quality. So your decision might depend on your own personal preference.
Final Thoughts These Beats Headphones
Overall, we would say that the Powerbeats2 is a decent investment for anyone who is a die-hard fan of Beats earphones. However, fitness fanatics may not be too impressed with the comfort and sound quality.
The price for the Powerbeats2 is high, especially considering the battery life and performance, but if you plan to use it for a casual workout, you should be fine.
However, if you plan to use them long-term, it may not be ideal to wear them while traveling a long distance, especially if you forget to charge them. If you want a more affordable version, I would choose the Powerbeats3 model.
However, if you want further improvements, I would check other Powerbeats earphones, as the Powerbeats2 and Powerbeats3 models came out in 2014 and 2016, respectively. Do you want to know more about earphone reviews and which ones would be perfect for you?
If so, we recommend you look at our other posts to learn more. With our reviews, you'll have no problem finding the perfect fit for you.
Frequently Asked Questions
Are the Beats Powerbeats2 Wireless earphones good for sports activities?
Yes, the Beats Powerbeats2 Wireless earphones are specifically designed for sports activities. They have a secure fit that helps keep the headphones in place during workouts.
How is the sound quality of the Beats Powerbeats2 Wireless earphones?
The Beats Powerbeats2 Wireless earphones provide a good sound quality that is balanced with clear highs and deep bass, as expected from the Beats brand.
How is the battery life of the Beats Powerbeats2 Wireless earphones?
The Beats Powerbeats2 Wireless earphones have a battery life of up to 6 hours, which is sufficient for most sports activities.
Does the Beats Powerbeats2 Wireless earphones have a built-in microphone?
Yes, the Beats Powerbeats2 Wireless earphones have a built-in microphone that allows you to take calls and control your music playback.
Are the Beats Powerbeats2 Wireless earphones over-ear or in-ear?
The Beats Powerbeats2 Wireless earphones have an over-ear design with ear hooks that help provide a secure fit.
What material are the ear hooks made of?
The ear hooks of the Beats Powerbeats2 Wireless earphones are made of silicone, which makes them comfortable to wear.
What type of charging cable does the Beats Powerbeats2 Wireless earphones use?
The Beats Powerbeats2 Wireless earphones use a micro-USB charging cable.
Can I forget to turn off the Beats Powerbeats2 Wireless earphones?
Yes, you can forget to turn off the Beats Powerbeats2 Wireless earphones as they automatically turn off after a period of inactivity to conserve battery life.
How is the design of the Beats Powerbeats2 Wireless earphones?
The Beats Powerbeats2 Wireless earphones have a sleek and stylish design that is characteristic of Beats products.
Do I need to pay a little extra for the Beats brand?
Yes, you may need to pay a little extra for the Beats brand, but it is worth it for the quality and reputation associated with the brand.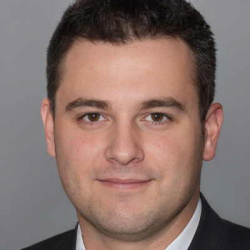 Latest posts by Garrett Jones
(see all)