When you're getting a little fed up with the wires of your headphones constantly getting tangled up and becoming a nuisance each time you take them out, it might be time to pick up a brand-new pair of headphones that come with Bluetooth functionality.
Many people will think that buying a pair of Bluetooth headphones can be expensive because, very often, they also come with a whole plethora of extra -built-in additions that can ramp the price up, but I'm here to tell you that isn't actually true.
Keep reading as I take you through 7 of the very best headphones that are equipped with Bluetooth functionality and that also won't require you to break the bank just to get your hands on them.
Cheap Bluetooth Headphone Reviews
The headphones listed below have been specifically chosen with several factors in mind including their reliability, comfortability, and extra features that make them worth the cheap price point, so without further ado, let's get right into the reviews!
If you're a real audiophile and care most about the sound quality being as crisp and precise as possible, you won't want to miss out on these Picun B12's which feature 40mm high magnetic NdFeB drivers, providing a stereo-like sound quality, along with 40% more bass.
They may not be built with an over-the-ear design in mind, but the soft earmuffs ensure that these headphones never cause any aches or pain on your ears, which is great considering they also have a decent 20 hours worth of battery life when fully charged.
Their 5.2 Bluetooth functionality is incredibly fast and will be able to connect to any smartphone instantly, but you will also receive a 3.5mm audio cable in case you ever want to plug them into a laptop or tablet for when you're relaxing at home.
Since these headphones are also foldable and come with an adjustable headband, they are perfect for traveling and stashing away in a bag or simply just wrapping around your neck when you've shut them off.
They also feature a microphone that uses noise cancellation and a multi-color LED light that switches on its own.
The driver built into the headphones really steals the show here, enhancing the bass and overall sound quality of every song you listen to, making this a fantastic cheap option if you're someone who cares most about how your music is going to actually sound.
Pros
Outstanding 40mm high magnetic NdFeb stereo drivers
40% more bass than regular Bluetooth headphones
5.2 Bluetooth chip connects to any device immediately
3mm audio cable included
Foldable and easy to put away and carry
Cons
LED lights can switch off automatically
Noise cancellation only works for the microphone
Comfortability is incredibly important when it comes to headphones, especially if you're someone who enjoys listening to entire albums or you simply nod your head to music for long periods at work or during your daily chores.
These Bluetooth headphones are designed to be as comfortable as possible, featuring ultra-soft protein leather earmuffs which have advanced ventilation and an adaptable ergonomic fit.
Not only does this mean that the headphones will adapt to a person's head shape, but the improved ventilation also prevents any sweat build-up, which is always handy for those warmer days in the summer and spring.
That isn't to suggest that these headphones sacrifice any of their sound quality for extra comfort since their Hi-Fi stereo still provides you with a deep and accurate bass response along with an incredible frequency range.
You won't be getting the best of the best here when it comes to sound quality, but the stereo still works incredibly well if you aren't as concerned with the sounds being pitch-perfect.
The 40-hour battery life and foldable design also help to make these headphones that much more convenient and perfect for anyone who would rather remain as comfortable as possible while listening to music as opposed to having the best audio quality possible
Pros
Ultra-soft protein leather is extremely comfortable
Advanced ventilation prevents sweating
Hi-Fi stereo still provides good audio quality
4 colors available
40-hour battery life
Cons
Buttons are very hard to find
It takes a long time to fully charge
Being able to connect a pair of headphones to 2 devices at the same time might seem a little unnecessary for some people, but if you're someone who always wears headphones while doing work or studying, you know how beneficial this feature really is.
Thanks to the advanced 5.0 Bluetooth technology found within these headphones, they are able to do just this.
This is ideal for when you're listening to music on your laptop, but you also want your phone connected to the headphones in case you get an important call, this being just one example of where they work well.
Aside from the multi-Bluetooth functionality, these TECKNET headphones also come with a Hi-Fi stereo which gives you a thumping bass and crisp treble with each song, along with 3 EQ modes to toggle between, these being POP mode, vocal mode, and bass mode.
They are also incredibly light and come equipped with soft earmuffs, an adjustable headband, and a fold-over design, alongside an amazing 65-hour battery life.
For all those people who regularly use their headphones while working but would like some of the extra slice-of-life features that can help make their job easier, these modernized Bluetooth headphones are an excellent choice.
Pros
Can connect to 2 Bluetooth devices at once
Hi-Fi stereo delivers a crisp and clear bass and treble
3 EQ modes to adjust the sound quality
Fold-over design along with soft earmuffs
Amazing 65-hour battery life
Cons
The issue with having a pair of headphones that come with a plethora of extra features and built-in additions is that it can often lead to a lot of confusion, especially when there are so many buttons to use.
If you're somebody who isn't really interested in all these extra bells and whistles and simply wants a pair of Bluetooth-compatible headphones that are cheap, reliable, and have great sound quality, try out these compact headphones designed by the team at Bingozones.
The 40mm audio driver will ensure that you get that clear and precise sound quality that isn't distorted by too much bass, while the comfortable on-the-ear padded design also helps to keep out any outside noise so that you can hone your senses in on the music.
The built-in microphone allows you to take calls hands-free which comes through incredibly clearly thanks to the sound quality provided by the drivers.
If you did want to try these headphones out with a laptop or tablet when you get home, the product also comes with a 3.5 mm headphone jack.
What really helps these headphones stand out though is just how easy they are to use, with everything being controlled by three buttons which you can use to set up the Bluetooth, power the headphones on, or skip a song.
If convenience and ease of use are important to you, it's worth trying out these Bingozones headphones and seeing what you think, especially since they are so cheap.
Pros
Very easy to use (3-button layout)
Creamy beige foldable design
40mm audio drivers produce crisp and accurate sounds
3.5mm jack included
Built-in microphone included
Cons
Only 15-20 hours of battery life
Noise-cancellation is a feature that many modern headphones are incorporating into their design, which makes sense considering a lot of people will buy a new pair of headphones to try and escape the hustle and bustle going on around them every day.
Luckily, you don't have to spend hundreds of dollars just to get a pair of reliable headphones that can filter out background noise while you listen to some of your favorite tracks.
These MOYICOW over-ear headphones use built-in noise reduction technology to enhance the music while also protecting from any outside interruptions, allowing you to hear every vocal and instrument without getting distracted.
The memory-protein leather ear muffs also adapt over time to the shape of the wearer's head which helps concentrate the music even more to the point where you feel like you're attending your own mini concert while the world passes you by.
Of course, you can still expect all the quality-of-life features including fast charging, instant connection to Bluetooth devices, and a 3.50mm jack to come with this product, but the noise cancellation is what really takes them to the next level.
Pros
Excellent built-in noise cancellation technology
Memory-protein leather ear muffs provide extra comfortability
3.5mm jack included
Foldable design
Hands-free calls
3 unique colors to choose
Cons
It can feel very bulky and weighty
These headphones are a good overall package for a very low price, coming with a 40mm stereo drive for premium sound quality, 3 EQ modes for adjustable sounds depending on the music you're playing, and memory-protein earmuffs to make them comfortable at all times.
The updated V5.3 Bluetooth chip integrated into the headphones is incredibly advanced and will be able to establish a connection to any Bluetooth device up to 33 feet away, perfect for when you have a laptop in one room and are moving around the house at the same time.
Another bonus of this futuristic technology is that it allows the connection to always remain stable, which is something that can often be a problem with headphones that can occasionally cut out or disconnect completely.
You won't have to worry about this happening with these DOQAUS headphones, and you will be able to listen to your music uninterrupted for up to 52 hours.
When you buy these headphones, your purchase will also come with an AUX cable, charging cable, a storage pouch, and a user manual, giving you all the resources you need to get your brand-new headphones up and running in no time.
Affordable, modernized, and incredibly sleek and stylish, these headphones excel in every area and are ideal if you also want some extra pieces of equipment to come along with your purchase.
Pros
Extremely advanced and far-reaching V5.3 Bluetooth chip
3 included EQ modes
52-hour battery life
Plenty of extra equipment included with the purchase
40mm stereo driver provides excellent sound quality
Sleek and stylish black color design
Cons
Padding starts to wear off after prolonged use
No skip button included
Best Cheap Bluetooth Headphones Buying Guide
It's no good simply buying a random pair of headphones that just so happen to be Bluetooth compatible since you will run the risk of them feeling uncomfortable or the sound quality not being what you expected when you finally get your hands on them.
Here are the main features and extra additions that you should always keep an eye out for which are designed to make a pair of Bluetooth headphones as reliable in the long term as they can be.
Bluetooth Chip
Bluetooth chips are constantly being updated each year in order to make them more advanced and effective, so when buying some headphones that make use of Bluetooth technology, always check what type of chip it's using.
Any chip that is marked as 3.5 or higher will work just fine with all smart devices but always keep in mind that the higher up you go, the more effective the technology is going to be.
This includes factors like the range of the connection, how quickly it connects to a device, and whether or not it can connect to multiple devices at a time.
Sound Quality
For the majority of people, the most important part of the headphones is the sound quality, and this is particularly important to pay attention to with Bluetooth headphones since the lack of a wired connection can sometimes cause the sound to be a little distorted.
Because of this, it's always worth checking what type of sound technology is being used to boost each and every sound so that a song can sound clear and precise.
40mm drivers are usually seen as the industry standard for Bluetooth headphones nowadays and will provide you with excellent audio quality that never sounds hollow or washed out.
While it's easy to think that 50mm drivers must be vastly superior to their 40mm counterparts, the difference in quality is actually extremely minimal, so you won't have to worry too much about upgrading unless you're very curious.
Hi-Fi stereo sound will also offer crisp and clear audio, but the bass and treble won't be as punchy and noticeable as they are with drivers.
Comfortability
Just like if you were buying regular wired headphones, you always need to make sure they have ear-soft padding if they are on-ear, and if they have an over-ear design, they should always have some sort of ventilation to avoid sweat build-up.
Memory foam will also adapt to the shape of your head and ears over time, so this is always a welcome added bonus.
Battery Life
Longer battery life isn't always better since the bigger battery will often mean that the headphones themselves need to be weightier and bulkier.
Therefore, you should always choose headphones with a battery life that suits your needs the most, whether it's for short study sessions or long outdoor adventures for example.
Summary
With so many futuristic Bluetooth headphones out there, it can be tricky finding a pair that provides good sound quality while still being affordable.
Luckily, all these headphones listed above are cheap and come with a range of different features to make listening to your favorite music as enjoyable as possible.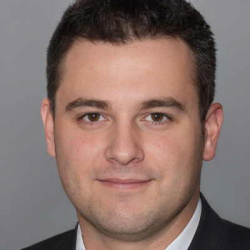 Latest posts by Garrett Jones
(see all)