Connecting your Bluetooth headphones to your Mac is relatively easy, but can be tricky for those who aren't tech-savvy. It can be especially difficult for those who have made the switch from Windows to Mac, as everything is slightly different.
To help you get connected, we've created this guide. It will teach you how to connect your Bluetooth headphones to your Mac and fix any connection issues you might have.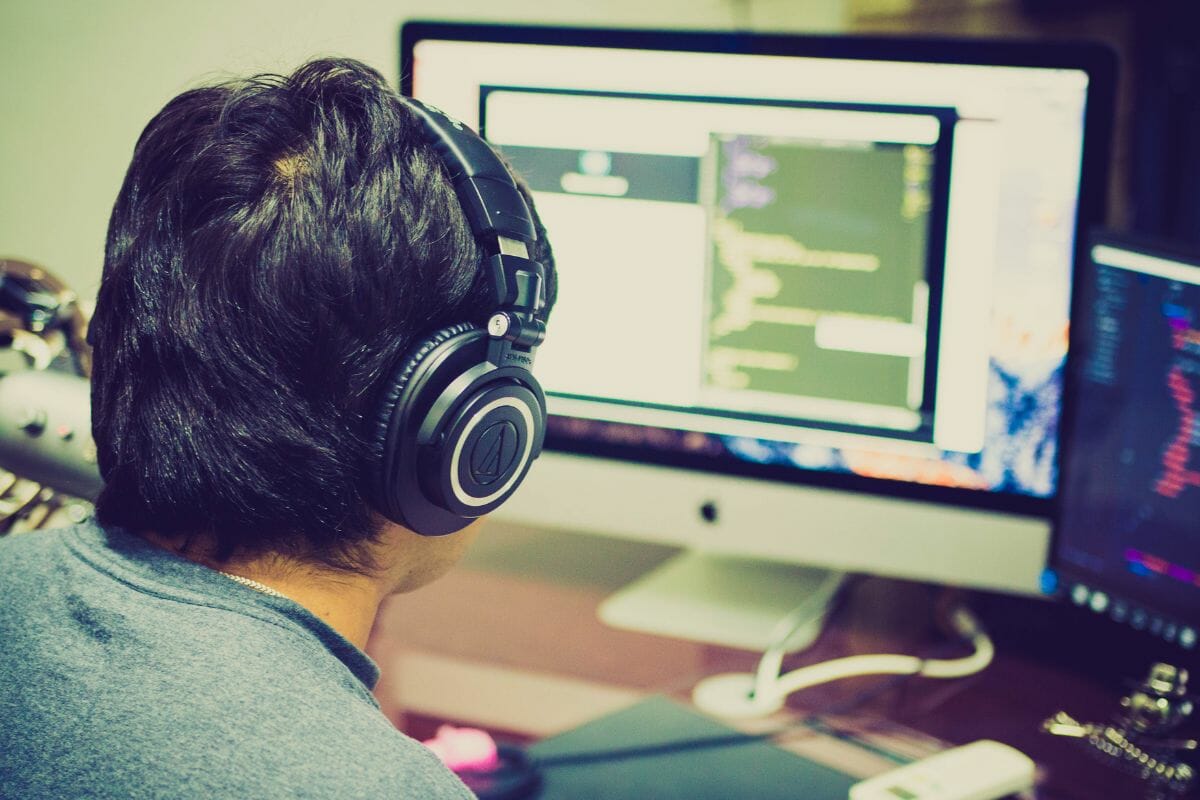 How To Connect Bluetooth Headphones To Mac
Before we start, let's make one thing clear; you don't need Apple headphones to connect to your Mac's Bluetooth!
A Mac can connect to non-Apple Bluetooth headphones without a problem. Furthermore, most Mac computers today are Bluetooth-ready, so you'll be connected in no time at all with minimal effort.
So, here's how to do it.
Turn Your Bluetooth Headphones To Pairing Mode
Turning your headphones to pairing mode sometimes depends on the brand and model. For instance, some Bluetooth headphones only need you to open the charging case, while others need you to press and hold specific buttons.
Regardless, most Bluetooth headphones follow these steps to switch them to pairing mode:
Find your headphones' Bluetooth pairing button. Some have a dedicated button to enter pairing mode, whereas for others, it's as simple as holding down the power button. If you're struggling, consult your headphones' manual.
Once found, press the pairing button for a few seconds, or until the LED light begins to blink. This will make your device discoverable by other Bluetooth devices.
Turn On Bluetooth On Your Mac
Once you've switched your headphones to pairing mode, you need to enable your Mac's Bluetooth function.
Follow these steps to do so:
Go to the Apple menu.
Click System Preferences.
Click Bluetooth to show status.
Turn on your Mac's Bluetooth.
Connect Your Headphones
Now that your headphones are in pairing mode and your Mac's Bluetooth is enabled, you can now connect!
You should see the headphones in the list of available devices to connect to on your Mac. To pair your Bluetooth headphones, you need to:
Go to System Preferences.
Click on Bluetooth
See Devices. You should see your headphones listed as available to connect.
Click on the Pair button next to the device you want to connect to.
If there are no other connection problems, then your headphones should connect to your Mac immediately.
What If My Mac's Bluetooth Doesn't Work?
Even though a Mac is a superior device, its Bluetooth capability occasionally has bugs.
Despite the rarity of such a mistake, it still pays to know how to navigate it to avoid disappointment. By following the steps we have outlined below, you can quickly fix this issue.
Check The Bluetooth Icon
This icon in your menu bar has all the information about your Bluetooth status that you need to know. You might be able to find out what the problem is from this list:
An icon with three dots across means that the Bluetooth function is on and linked to one or more devices.
A dark Bluetooth icon means that the Bluetooth functionality is ready, but nothing is connected.
An icon with a low battery symbol means that a device that is paired to your Mac is running on low battery, however, you might not see this on all devices.
A clear icon means that your Bluetooth is turned off.
An icon with a zigzag line means that Bluetooth is unavailable.
Turn The Bluetooth Off And On Again
It's amazing how frequently occurring connection troubles can be fixed by simply restarting the Bluetooth capability on your Mac.
In order to speed up the search for new devices, it renews the scanning procedure and employs a fresh mode.
Simply turn the Bluetooth button on and off. This will enable you to establish a quicker and cleaner connection.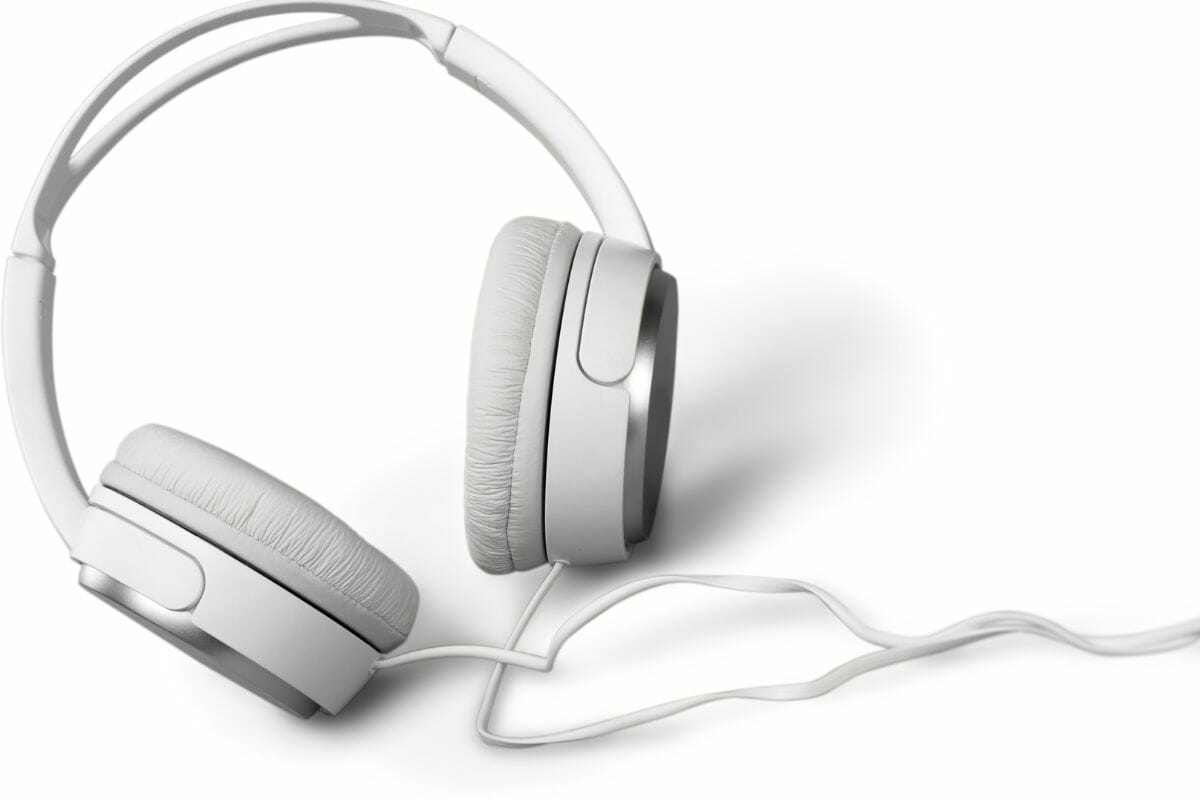 Disconnect All Devices
Despite being a cutting-edge technology, Bluetooth still has significant drawbacks. The limited number of devices it can support is one of them.
According to Bluetooth specifications, you can connect up to seven devices to a Mac computer. Disconnect all the associated devices if you believe your Bluetooth has reached its capacity, then try pairing your Bluetooth headphones once again (see also 'How To Pair Sony Wireless Headphones').
Reset Your Bluetooth
If none of these fixes work, then it might be time to get really techy. Resetting your Bluetooth should be able to combat more complex software problems, so this might be your solution.
To reset your Bluetooth module, follow these steps:
Press Shift and Option together while clicking on the Bluetooth icon.
Select Debug and Remove all devices.
Click Debug again and choose Reset the Bluetooth module.
Restart your Mac and try pairing your Bluetooth headphones again.
Declutter Your Mac
Hard drives fill up with clutter as a result of the various computer activities we carry out over time.
Since Bluetooth connectivity is negatively impacted by this congestion, your Mac may either fail to recognize Bluetooth headphones or cease to function entirely.
With Mac cleaning software like CleanMyMac X, you'll be able to remove outdated cache files, broken logs, malware, and other clutter that could be contributing to your failing Bluetooth module.
To use this app and declutter your Mac, follow these steps:
Select System Junk
Click Scan and let the app scan your system.
Once scanned, it will sort your files. Remove any unnecessary files that you don't need.
In Conclusion
There is no doubt that Bluetooth has improved the convenience and effectiveness of daily tasks.
It allows you to listen to audio without being constrained by bothersome cords and with a great deal of comfort. With a Bluetooth device, the luxury of movement is virtually infinite; you can dance while listening or walk while speaking.
But only a speedy and reliable Bluetooth connection would be able to make this happen. Thus, you should follow the guidelines in this article to enhance your Bluetooth communication.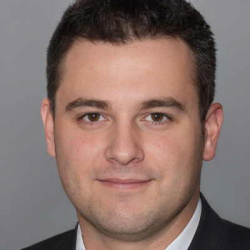 Latest posts by Garrett Jones
(see all)