There are a lot of fitness watches, trackers and apps out there now. Both the Whoop and Apple watch are wearable devices that have helped people with their fitness tracking.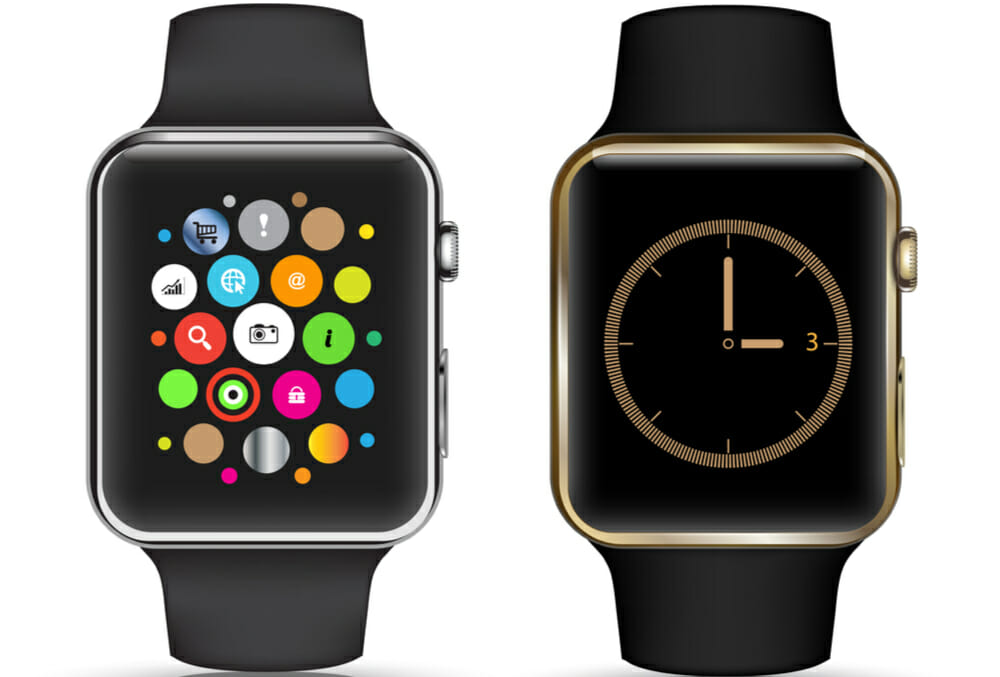 However, you can't wear both while you are working out. You may be struggling to know which one you should choose. Well, in this article, we will look into both Whoop and the Apple watch and discover the similarities and differences between both of these fitness trackers.
What Is The Main Difference Between Whoop And The Apple Watch?
The Apple watch is generally more expensive than any Whoop product, this is because you are buying the apple name. It is seen as a fashion accessory and something to show off that you can afford something with the apple name. A lot of people also buy it for fitness, but for a lot of other people it is a statement.
Compared to the Whoop Strap which is all about tracking your fitness. The Apple watch monitors your lifestyle including heart tracking (see also 'How Accurate Is The Apple Watch Heart Rate?') and sleep monitoring. While the Whoop Strap is all about your training and monitoring your recovery.
Whoop Strap Versus Apple Watch: Appearance And Design
The band of an Apple Watch is made from silicone, compared to the Whoop Strap's band which is made from a woven elastic cloth material.
The Apple watch has a prominent rectangular shaped touchscreen, which is used as the watch face. Compared to the Whoop Strap, which isn't a watch, it is actually a strap with no interface at all to use, the data that the strap collects is sent to the Whoop phone app.
Both devices can be customized to suit your personality. With the Apple Watch, the strap comes in pretty much every color that you can think of. You can also choose the material and the color that the watch comes in. You can choose from:
Stainless Steel in either silver, gold or graphite.
Titanium in silver or space black.
Aluminium in red, green, blue and midnight starlight.
The Whoop strap is made from SuperKnit, which is supposed to make the strap comfortable to wear day and night. The color of the clasp, hook and fast link slider can be customized to your liking.
You don't have to just wear this device on your wrist. Whoop has created any wear technology, the Whoop 4 can be worn in any of their new range of technical fitness clothing. You can wear this device with a chest strap. With the clothing, Whoop can apparently detect where it is being worn.
Whoop Strap Versus Apple Watch: Activity Tracking
Both devices do well at recognizing and tracking different types of physical activity. For both devices to detect and log a workout, your workout needs to be at least 15 minutes minimum and your heart rate should begin to rise.
If you begin walking, the Apple Watch will ask to start tracking this walk, or if you go swimming the watch will begin counting the laps you have completed.
While the Whoop strap automatically recognizes most workouts as long as they last over 15 minutes. However, the Whoop strap will remember the workouts that you have completed and your heart rate pattern.
The Apple watch has 16 workouts you can choose from but it only detects 5 of those workouts. Whilst the Whoop Strap has 87 different workouts for you to choose from.
Whoop learns what kinds of workouts that you do and will remember this for the next time you workout.
Whoop Strap Versus Apple Watch: Sleep Tracking
Sleep tracking is an important part of a fitness tracker, because the better sleep that you get results in a better workout that you can perform. Most fitness trackers can detect the different phases of sleep that we go through every night. From light sleep, to deep sleep to REM sleep.
Between Whoop Strap and Apple Watch, the Whoop has better sleep tracking abilities as it can accurately track your sleep through a series of sensors that have been designed into the strap.
Such as the heart rate sensor, skin conductance sensor, accelerometer and ambient temperature sensor. Whoop is one of the most accurate sleep trackers out there right now.
The Apple watch doesn't have all the sensors that would be able to effectively track your sleep. Alongside that the battery life on the watch wouldn't make it through the night to track your sleep properly.
Whoop Strap Versus Apple Watch: Feature
The Whoop strap is all about fitness, which means it is very limited on extra features it can do. It is all about tracking your workouts and your body. Whilst the Apple watch is all about integrated into your lifestyle. With the Apple watch you can make calls and send texts.
You can also listen to music and Siri is also available for you to use with this watch. Thousands of apps can be used on the Apple watch and you can even pay for things using the watch.
The Whoop looks quite basic compared to everything that the Apple watch can do (see also 'How To Locate Apple Watch'). However, that is the point, it has been created to track your health and fitness. While the Apple Watch gives you a lot more possibilities of what you can do with this device.
Whoop Strap Versus Apple Watch: Battery
It is surprising how different the battery life on both of these devices differ. The Apple Watch can last 12 to 16 hours before it needs to be charged (see also 'How To Know If Apple Watch Is Charging'). Hence, for most people they can wear it during the day and charge it while they sleep, which is fine but then you can't track your sleep.
Compared to the Whoop Strap where its battery can last days before it needs to be charged, Yet you can charge it while you are still wearing it, as the Whip comes with a rechargeable battery that will charge your strap while you still wear it to 100% in just 2 hours.
Whoop Strap Versus Apple Watch: Subscription
You can buy the Apple watch as a one off purchase or it can be brought alongside an iPhone. However, the Apple watch is only compatible with iOS, which could put off some Android users.
While the Whoop is part of a subscription. Users buy the subscription so they can access the app and the strap comes free alongside the subscription. Therefore, you can only have the Whoop strap as long as you buy the membership, considering you can buy the Apple watch as a standalone gadget with no commitments.
Although, the Whoop strap is compatible with both iOS and Android users, so more people can have access to it. It must be said that buying an Apple watch can be quite pricey, and the Whoop is a cheaper alternative as you pay monthly for the subscription.
Pros And Cons
Whoop
The Whoop has a very long battery life of 5 days and is extremely easy to recharge. This is a 24/7 health and fitness band that monitors your workout, sleep and recovery. It doesn't have to be worn on your arm, it can also be worn around your chest.
The Whoop app will give you very detailed reports about your workout and recovery, so you can gain a better understanding. However, to be able to see this data you can only do it via the app on your mobile phone. This is a very simple product, with no added features it does exactly as it says on the tin.
Apple Watch
The Apple Watch is a fitness tracker like the Whoop strap but it also has a lot more other features, which makes it a lot more versatile. It can track your workouts, heart rate and sleep but you don't receive as detailed reports about it.
The extra features on the Apple watch is what make people buy and use it, as you could use the Apple watch instead of your mobile phone (if you want to know about more about apple watch features, read here). The battery life is good on an Apple watch but it must be taken off each day so it can be charged (See also 'How Long Does An Apple Watch Take To Charge').
Conclusion
Deciding between the Whoop and the Apple watch is all about personal preferences. It does depend on what you will be using this device for. The Whoop is perfect for those of you who are committed to your fitness and want to track everything around that.
It can effectively track over 87 different workouts and can track the sleep you are getting. Compared to the Apple watch that can track your fitness but not in as much detail as the Whoop strap can.
Yet the Apple watch is still impressive, it has many features that the Whoop doesn't have, because its sole aim isn't just about fitness. The Apple watch is all about everyday normal life, while the Whoop strap is focused just on fitness.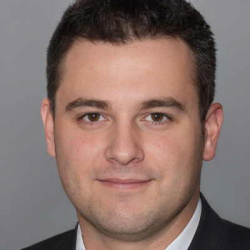 Latest posts by Garrett Jones
(see all)