Since its conception in the early 2000s, the Apple Watch has gone through many versions and iterations to get to where the tech of this sleek-looking wristwatch is today.
The Series 6 features a family setup that allows your iPhone to pair watches for children and other adults who don't have their own iPhones.
It also offers noise protection, a blood oxygen app, ECG tracking, incidental fall detection, international emergency calling and is powered by the S6 and W3 Apple wireless chip.
The Apple Watch's internal functionality is state of the art and so that means that its exterior needs to be just as good.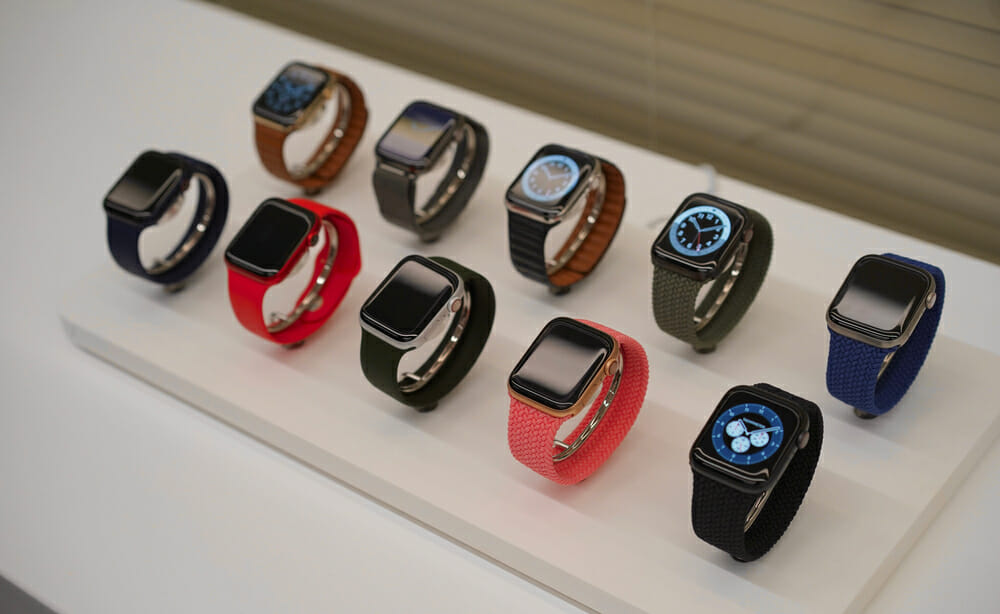 Apple gives you the option to customize your own watch depending on your budget and preferences accordingly through the "Apple Watch Studio" on the Apple website which is a fun experience.
However, there are several different colors, finishes, and sizes of the Apple Watch Series 6-there are two size options to choose from for the display and three case options (all of which come with a ceramic and sapphire crystal back) and not to mention a plethora of strap or band options depending on the look and feel you are after.
As a first-time buyer or even a veteran Apple user, deciding on what materials to customize your watch with can be extremely daunting and overwhelming.
And then what of the different case options? There may be outward differences to the different metals, but what else separates the three cases: titanium, stainless steel, and aluminum cases?
In summary, these are the watch options under the Apple Watch Series 6:
Apple Watch Series 6 (GPS + Cellular) (Stainless Steel) and Apple Watch Series 6 (GPS + Cellular) (Hermès): stainless steel case, sapphire crystal, ceramic back
Apple Watch Series 6 Edition: Titanium case, sapphire crystal, ceramic back
Apple Watch Series 6 (GPS + Cellular) (Aluminum), Apple Watch Series 6 (GPS + Cellular) (Nike), and Apple Watch Series 6 (GPS): aluminum case, Ion-X glass, ceramic back
The article below details the differences between each metal case option and why each one is suited for your specific needs.
Aluminum Cases
The first casing option available, and also the cheapest, for the Apple Watch, is one made out of aluminum.
Aluminum is the softest material and it is the lightest metal of the three is the perfect case for a watch of a running enthusiast as it is so lightweight on your arm, you will not feel it as you run- coming in at a weight between 30.5 g – 36.5 g.
Due to its lightweight nature, it is popularly used in jewelry either by itself or in combination with other metals and can be anodized to be colored in bright shades.
It is also very malleable and easy to work with and shape but this also means that it is not as durable as a metal like titanium.
The aluminum has a brushed finish which means that instead of a shiny metal finish, you are presented with a matte, brushed coating finish that is less susceptible to scratches and micro abrasion.
Having said that, its anodization could still scratch or chip regardless.
The aluminum is the only option of the three case types that are available in more than three colors. It is available in silver, space gray, gold, blue and red. The aluminum case also offers the Apple Watch Nike available in silver and space gray.
If you are on a budget or perhaps an athletics enthusiast and don't mind the occasional scratch on your watch, then look no further than the aluminum case. It offers the same excellent internal features as the other more expensive case options
You should get this case if you are:
On a budget.
Going to be rough with it and don't feel too bad about replacing it.
A first-time Apple Watch user.
Want a variety of colors to choose from.
Stainless Steel Case
The second option of casing available for your Apple Watch is stainless steel. Stainless steel is an alloy of iron and carbon and generally has some degree of the elements chromium, nickel, titanium or copper present which gives the metal resistance to corrosion or rusting.
It is a versatile material and has been used for many years in jewelry making as when you oxidize stainless steel, you can create an array of radiant colors, for example, gold.
As metal, stainless steel is an affordable metal that resists corrosion and thus is great for if you work in an industry where you need to wash your hands a lot.
However, it is important to consider that if you have a metal allergy to nickel or other metals, this stainless steel version of the Apple Watch Series 6 may be best to avoid as it is known to cause an adverse reaction in people that are allergic or sensitive to nickel.
Even though the nickel amount present in the stainless steel components of the Apple Watch Series 6 fall far below the strict nickel restriction regulations set out by the European REACH regulations, if you have a sensitivity, it is best to avoid this casing.
The three colors in which it is available, silver, gold, and graphite all have a pristine, polished, glossy finish. Which is great on the eye until the glossy finish gets scratched- which it will do.
The glossy finish also means that fingerprints show more easily on the case. However, these fingerprints and micro abrasions can be buffed out which means that the scratches, although unpleasant, are only a short-term problem.
Apple did try to solve this problem by using a diamond-like coating on the graphite version making this color variant the most durable out of the three.
The gold version also has a Physical Vapor Deposition coating which is a chemical process that binds tiny particles to a surface making the case more impervious to corrosion and having a higher impact and temperature strength on top of being a bit more abrasion-resistant.
In terms of weight, the stainless steel option is the heaviest and thus is more suitable for those of us with a more sedentary lifestyle/ office job and who choose to wear the Apple Watch as a piece of jewelry rather than a functional wristwatch.
You should get this case option:
If you want a classic-looking jewelry piece.
If you don't mind having some scratches and fingerprints on your case from time to time.
Titanium Case
Titanium has been used to make high-end watches for many years as it is lightweight, durable, and extremely strong. This metal is about 45% lighter than stainless steel making it a great choice for the purpose of an Apple Watch.
Because of its strength and durability, it is a good choice for an item, like the Apple Watch, that is going to be worn fairly often, if not all the time. Titanium also does not tarnish and so you will not have to worry about upkeep.
If you have a metal sensitivity then try this version.
Apple has been using it for the last few Apple Watch series' and because titanium is seen as the most prestigious metal out of the three, Apple is trying to target that sector of the market that would be interested in functional prestige.
So, it only makes sense, therefore, that out of all three, the titanium case is the most expensive.
However, it is also the most durable metal of the three and, comes in a brushed finish that hides any microabrasions.
This case type only comes in two color options. However, the color options available- black and grey- are understated and classic and can always be jazzed up with a funky-colored loop or band.
It is important to note that the grey or silver version has a more visible brushed appearance where the space black color option is much more subtle and uses the same diamond-like coating for the stainless steel watch cases.
Apple has also developed its own coating which will prevent staining and yellowing specifically on the silver version- titanium gets an extra coating as the material is more porous in comparison to the other two.
In terms of weight the titanium is the middleweight option out of the three case types; a Goldilocks extraordinaire- not too heavy, not too light but just right.
The only downside to this case option is the fact that it is quite a bit more expensive than the other two case types available, but if you are particularly rough on your watches, then this scratch-hiding case that is super durable is the better choice.
You should get this case:
If cost is not a worry.
If you want something that lasts longer and doesn't scratch easily.
If you value prestige.
A Summary Of Series 6 Cases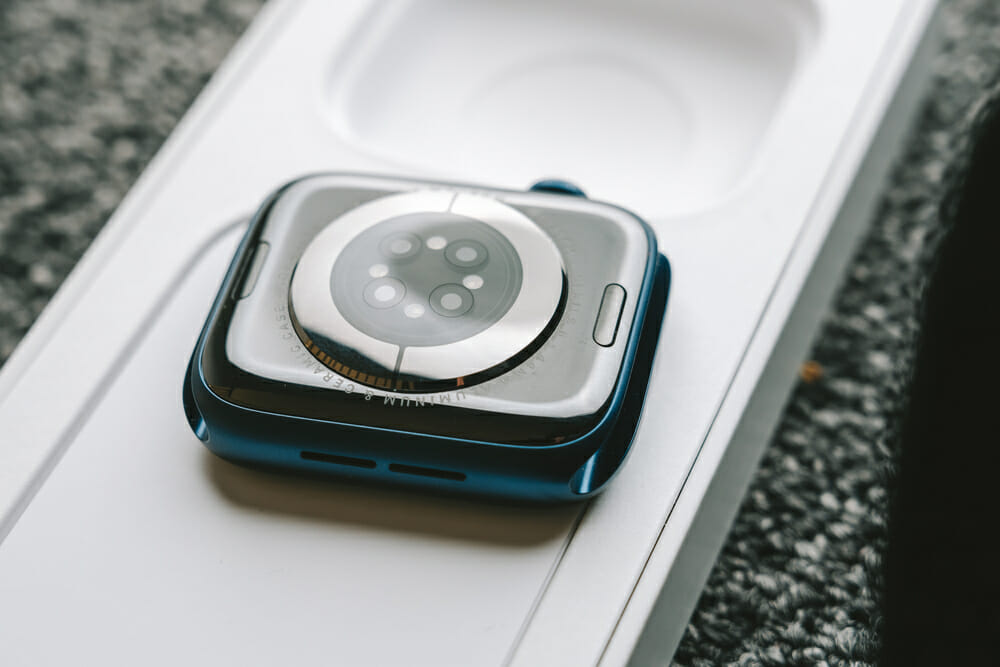 | | | | |
| --- | --- | --- | --- |
| | Aluminum | Stainless Steel | Titanium |
| Colors | Silver, space gray, gold, blue and red | Silver, graphite (DLC), and gold (PVD) | Natural titanium and space black |
| Weights | 40mm: 30.5g44mm: 36.5g | 40mm: 39.7g44mm: 47.1g | 40mm: 34.6g44mm: 41.3g |
| Dimension | 40 x 34 x 10.4mm44 x 38 x 10.4mm | 40 x 34 x 10.4mm44 x 38 x 10.4mm | 40 x 34 x 10.4mm44 x 38 x 10.4mm |
| Apple Watch Nike | Yes, Space gray color | No | No |
| Apple Watch Hermès | No | Space black | No |
Which One Is Better?
The short answer is that it depends on your budget and what the watch is going to be used for. One could spend horse and hours weighing up the pros and cons of each case type available for the Apple Watch Series 6.
But what it all comes down to in the end, is money, durability and style.
From a purely budgetary standpoint, the Aluminum comes in around between $200 and $400 cheaper than the stainless steel and the titanium watch case, respectively.
And so the aluminum would be the obvious choice, especially because the price gap between the aluminum case and the titanium case might be hard to justify for yourself.
Even though it isn't the most durable out of the three, you won't cry too hard about any bumps or scratches that it gets along the way because of its lower pricepoint.
The aluminum also comes in the most colours so if you are looking for a brighter accessory, it is probably the best option for you.
While it probably represents the great majority of Apple Watches sold around the word, aluminum, is very lightweight and may be too light.
It can also get some nasty scratches, which will ruin that matte finish, although it is admittedly better than the stainless steel version in terms of durability and scratch resistance.
So if you are money conscious but still want the style and the functionality an Apple Watch Series 6 brings you, the aluminum cased Apple Watch Series 6 is the watch for you.
However, if you are considering buying the stainless steel option, you should spend the extra money and get the titanium instead.
The stainless steel version of the Apple Watch Series 6 is heavy and the glossy finish, although pretty to look at and available in jewelry-like colors, attracts fingerprints and microabrasions or scratches like no other.
It also may contain nickel which, as pointed out earlier, could be an issue if nickel is something that you have a sensitivity to. However, as far as style goes, this is the most appealing Apple Watch Series 6 case type.
The titanium is probably the best option when compared against the aluminum and stainless steel. The weight of the titanium is right in between that of the aluminum and stainless steel case option available with the Apple Watch Series 6.
Out of the three, it is the most durable and scratch resistant and is the most plush looking Apple Watch case type. The colors, although simple and understated, are classic and can be worn with any outfit.
The titanium also has little risk of giving you an allergic reaction if you are sensitive to nickel.
Whatever your motivations for purchasing a particular case type of Apple Watch Series 6, make sure that it works for you and your lifestyle as an Apple Watch Series 6 certainly has the power to showcase your personal brand (or personality).
Hopefully, this breakdown of the cases available to choose from of the Apple Watch Series 6 has been of help to you so that you can make an informed decision on which case is best for you!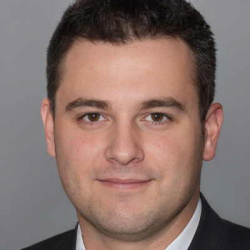 Latest posts by Garrett Jones
(see all)