A Whoop watch is certainly a great fitness tracker, but there are others available that perform similarly if it's time for a change.
Whoop fitness trackers collect data on your workout intensity and your sleep patterns to give you an idea on how efficient your rest and recovery times are.
We have compiled a list of fitness trackers and smartwatches that are great alternatives to a Whoop tracker and come with similar features.
If you need a little help keeping track of your weight this watch is a great option.
The watch itself focuses on collecting data from calories burnt, your distance traveled, and your daily step count so you can keep on top of your weight management.
The sports mode gives accurate information on your stride length, heart rate zone, and heart rate which is fantastic for tracking your fitness as it improves.
The detailed GPS information produces maps that give you a more detailed view of your traveled distance.
Pros
The watch can be worn at night for detailed data on your sleep patterns, including light and deep sleep phases for an idea of how rested you are.
Multisport tracking features show you a lot of detailed and accurate data on how your workout is going from a fitness perspective.
Cons
Look at different apps that are compatible with this watch for the best user experience.
This fitness tracker is a great option for those that like collecting as much data as possible on their heart rate and associated biomechanical information.
The sensors monitor your heart rate and you have the option to set an alert if your heart rate goes over a certain threshold.
You can also read an estimate of your blood oxygen saturation.
This fitness tracker is perfect for those who like to be or need to be aware of their cardiac status - you will be fully versed in your stress levels and you can easily learn how to control them.
Pros
The fitness tracker is compatible with Alexa - everyone's favorite electronic assistant.
Average use of this tracker will give you a battery life of over two weeks so you can be constantly monitoring with very limited downtime.
Cons
The app is a little difficult to navigate but, with a little practice, you will be able to find your way around with ease.
This fitness tracker is the best option for those wanting to improve their activity levels and maintain healthy habits as the watch will give you an alert if you have been sedentary for too long.
The fitness monitoring features of this tracker are unparalleled for its price point, offering accurate and detailed information that is tailored to the activity type.
Logging a run, for example, will give you information about your pace, estimated stride length, and distance covered.
All sports modes will record data on heart rate, duration, calories burnt, and heart rate zones for a well-rounded view of your fitness status.
The sleep features of this tracker are also fantastic, tracking your sleep pattern and displaying light sleep, deep sleep, and REM times throughout the night.
You also have the option of setting alarms for a quiet wake-up call and can put the watch on 'do not disturb' mode for a peaceful night.
Pros
Water-resistant and swim-proof so you can wear this tracker no matter your activity.
Wellness monitoring features include stress tracking so you can keep track of your relaxation throughout the day and learn when you need to take a breath.
Cons
The interface on the watch is a little small, but you can easily connect to the app and have access to even more data for easy viewing.
Huawei smartwatches have always excelled in displaying accurate sleep data, and this fitness tracker is no different.
Data on REM, light sleep, and deep sleep is all available from this fitness tracker to give you some ideas on how to improve your rest to make it meaningful.
With its heart rate tracker and built-in GPS, this watch is also perfect for those who like to track their workouts.
The fitness tracker can give you an estimate of your Vo2 Max score for a quick glimpse of your overall fitness, and any exercise is easily logged on this tracker - just press one button!
Pros
The watch is water-resistant and will cope with being outside in the rain, splashes from the sink, or even a swim.
Accurate step count for the day gives an insight into your overall activity level.
Cons
Not all of the data collected can be transferred to your phone or the app for long-term monitoring.
Have difficulty relaxing? The Xiamoi Mi fitness tracker's features are bound to help.
Designed with blood pressure monitoring capabilities and breathing training, this tracker will tell you that you are stressed and can help bring you back down to a state of calm.
You can also make use of the sleep trackers to get a picture of the quality of your night and follow the suggestions to make your sleep quality even better.
If relaxing isn't quite your vibe, this fitness tracker is also great at tracking sports or your daily workouts.
With eleven options to choose from, the ability to accurately record data is going to revolutionize your fitness regime.
Pros
This is a great budget-friendly option with all of the features of a higher-end fitness tracker, including accurate data collection.
The watch interface is excellent - all the information you need on one screen and the display is bright enough to be seen even in the sun.
Frequently Asked Questions
What Is The Difference Between A Fitness Tracker And A Smartwatch?
A fitness tracker helps you keep track of your health and exercise by collecting data specifically related to your workouts. A smartwatch will have a more complicated interface and is designed to make connecting to your phone easier.
Both fitness trackers and smartwatches can overlap in terms of functionality, with many smartwatches having fitness tracker-like features and many fitness trackers are now able to connect with your phone to display notifications.
The overlap is such that for the latest models, the terms 'fitness tracker' and 'smartwatch' are interchangeable with few difficulties.
What Is A Smart Band?
The term smart band is used to describe a type of fitness tracker that is worn on the wrist. This kind of tracker does not have as many features as a smartwatch but is more than capable of delivering any information or data you need about your workout.
Their compact size and focus on sport mean that there are fewer distractions during your workout than you would have with a smartwatch, making them a popular choice for dedicated exercisers.
Can I Use My Fitness Tracker Without A Phone?
Some models of fitness trackers can be set up without a smartphone, allowing for completely independent use as any data collected will be stored in the watch itself.
If you can, it is always a good idea to connect to a smartphone as you will have access to more data - you will find that the data on a fitness tracker frequently gets overwritten as there is not enough memory - or more detailed information collection for your workout.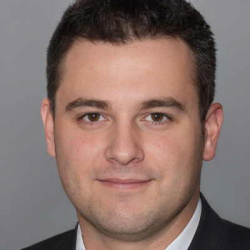 Latest posts by Garrett Jones
(see all)