If your looking for the best smartwatch for your Motorola phone then you have come to the right place. The smartwatch industry is big business. It seems as though everybody wants one so that they can track their daily fitness targets and health.
The best smartwatches can monitor your heart rate, oxygen levels, sleep patterns, how many calories you have burnt, and much more. Most watches come with features that help you work out, like the fitbit versa 3.
Built-in technology can provide you with training sessions on your wrist, plot out your activity such as running or swimming all whilst still looking fashionable and modern. Oh and don't worry most of them still tell you the time!
The wide range of brands and styles of smartwatches available can, however, create a problem for you. Not only do you need to find a watch that looks good and does the job. You now have to purchase a watch that is compatible with your phone.
Despite all the technology, not all smartwatches are compatible with every mobile phone. You don't want to spend big money on a brand new watch to find out it isn't compatible with your Moto G and only works for an Android phone.
This could cause the apps to crash, a loss of data, and even trouble connecting the watch to your phone.
That's where we come in. We have the solution for you. In this article, we have put together a list of the 10 best smartwatches that are compatible with your Motorola phone. We have done the hard work so you don't have to.
Not only that at the bottom of this article we have given you a great buyers guide with information on what to look for when searching for the best smart watch.
Compatible Phones
Before we get stuck into the list we just want to reassure you that it doesn't matter what Motorola phone you have. It will still be highly compatible with any smartwatch on this list.
You could have the high-end Moto Edge+ or budget Motorola G series. Your phone will be compatible.
The best smartwatch for your Motorola phone is the Motorola Moto 360 2nd Gen. We start this article with the best watch because it's a product made by Motorola.
This is great for you as a buyer because you are guaranteed 100% compatibility.
The watch itself looks fantastic and performs well. The watch is 42mm in diameter and has a screen resolution of 360x360.
As far as smartwatches go this is great. You can easily find the color and style for you with 6 varieties on offer.
In terms of durability, this watch also performs pretty well thanks to its Corning Gorilla Glass 3. This will stop the watch from scratching easily.
One downside with this watch is that it isn't waterproof. You can get the watch wet from a shower or being out in the rain but DO NOT go swimming with it on.
If you are a keen swimmer then this watch might not be for you.
The Motorola Moto 360 has lots of sensors built-in so you can keep an eye on your general health and wellbeing.
The watch tracks your heart rate and uses an accelerometer to monitor your movement. From this, the watch tells you how many calories you have burnt.
Other perks that come with the Moto 360 are the ability to send text messages, view photos, and play music.
Unfortunately, this watch falls behind the more upmarket smartwatches as a result of having no GPS.
Pros
Good design - The watch looks good and performs well.
Comfortable to wear - The strap makes the device comfortable to wear all day.
Amazing display - The screen size and resolution are brilliant.
Cons
No GPS - You cannot track data from specific activities.
Not waterproof - Don't wear it in the swimming pool.
The Fitbit Versa 2 is one of the most popular smartwatches in the world. Thanks to its many features and attractive design this watch is thought of very highly.
If you want a very reasonably priced watch that can do most things then this watch is something you should look at.
The Versa 2 tracks your sleep, heart rate, calorie intake and gives you the opportunity to input your water consumption.
Unfortunately, the watch doesn't have GPS built-in.
It does however run off Bluetooth so as long as you are carrying your phone you can still receive detailed information about your exercise.
The watch allows you to track the distance covered and the time it took in a variety of activities by using a stepometer.
One of the big draws to the Versa 2 is the other perks that come with the watch. The smartwatch has Alexa built-in so get your questions at the ready.
As well as Alexa the Versa 2 sends you notifications regarding the weather, missed calls, and text messages. You also have the option to respond to those texts.
Pros
Great fitness watch - Works excellently at tracking your health.
Large display - Large display is easy to use and look at.
6+ days of battery life - Long battery life gives you the chance to use it more.
Cons
Dull design - The watch looks good but other watches do look nicer (This is based on personal preference though).
The Fossil Gen 5 Carlyle is a great watch. This smartwatch is based on Google's Wear OS.
Wear OS is a version of Google's Android operating system that is specifically designed with smartwatches in mind.
This system helps the Fossil Gen run nice and smoothly. The watch tracks activities such as heart rate 24/7 always providing the user with what they want to know.
What is unique to the Fossil Gen is how you can actually turn some features like heart rate on and off.
For those of you that aren't too serious about tracking data all the time, this could be good. Turning off certain features will allow you to save the battery on the watch.
You can do this by choosing one of the 3 modes available. There is a daily mode, extended battery mode, and custom mode.
If you don't wish to turn any features off you don't have to do so.
By leaving all the features on you can track steps taken, minutes active, heart rate, and total distance walked giving you insight into your fitness and general wellbeing.
Pros
Storage - 8GB of storage is up there with the best for smartwatches.
Accepts other applications - This watch works with other brands of smartwatch applications.
Battery life - Being able to save battery power is an added bonus.
Cons
Expensive - This smartwatch is expensive for what it actually does.
Samsung is one of the big hitters in the smartwatch market. It's not hard to see why when they produce so many top-quality products.
The Samsung Galaxy Watch Active 2 is one of those products.
The built-in GPS and heart rate monitor helps you track the routes you have taken and how it has affected your heart rate.
Tracking the distance you have covered and the pace at which you have done so makes this an excellent watch to take on your fitness journey.
The Exynos 9110 processor keeps the watch working fast and responsive.
You have the ability to use contactless from the watch and the watch looks incredible. What more could you want from a smartwatch?
In regards to the design of the watch.
The user has a variety of options when it comes to picking a comfortable band and clockfaces, all of which give a different look to the watch.
You can choose from 4 colors and easily change the band at any time if you feel like a change of appearance is needed.
This watch has something for everyone which is why it is on this list.
Pros
Durability - The watch's aluminum casing makes it very durable. It is unlikely to scratch.
Lightweight - The lightweight feel of the Samsung Active watch makes it easy to wear all day.
Accuracy - The watch collects heart rate and movement data very well.
Display - The display on this smartwatch is a decent size making it easy to navigate and read.
Cons
Animations - This watch doesn't offer animated routines as other watches do.
Price - Other smartwatches offer additional features but cost less to buy.
The Fossil Gen 5 was discussed earlier in this article. The Fossil Gen 4 explorist shares a lot of the same features as the Gen 5 but is a scaled-down version.
This version of the Fossil smartwatch is more budget-friendly than the Gen 5.
So if you like the Fossil watch but would prefer a much cheaper model then look no further than the Fossil Gen 4.
This smartwatch is again based on the Wear OS software making it reliable and efficient. Updated Wear OS software would suggest the watch will only get better.
Fossil Gen 4 will track distance walked, steps taken, calories burned, and your heart rate.
You also have the option to track your sleeping pattern if you wear the smartwatch to bed.
Like the Fossil Gen 5, you use contactless in shops and use notifications to receive alerts.
The watch has a case size of 45mm and has a traditional stainless steel look. Available in 5 colors the Fossil Gen 4 is a great cheaper alternative to the Fossil Gen 5.
Pros
Premium - The Fossil Gen 4 Explorist looks a lot more premium than your typical smartwatch.
Simple design - Nothing over the top. The design is sharp and clean.
Wear OS - Wear OS is a reliable and effective software.
Cons
Battery life - A battery life of 24+ hours isn't too good for a standard smartwatch.
Consider this Rapocon Military Smartwatch if you're seeking a durable, outdoor-oriented smartwatch with a large display and 24 exercise modes.
You'll love this smartwatch for your outdoor adventures because it offers a variety of exercise modes to track distance, speed, calories, and time.
The 5ATM waterproof rating ensures the watch can withstand any weather conditions, making it perfect for activities like hiking, skiing, and swimming.
With a 1.6-inch large HD full touch screen, you'll enjoy clear visuals and convenient access to the watch's many features.
The Bluetooth call speaker allows you to answer calls and control music playback, freeing your hands for other tasks.
Plus, the impressive battery life means you won't have to worry about constant recharging.
On the other hand, some users might find the smartwatch's size a bit bulky, and it may not suit everyone's personal style.
To enjoy all of its features, your smartphone must be running on Android 6.0 and above or iOS 9.0 and above.
Pros
Exercise Modes - Great outdoor companion with 24 exercise modes
Bluetooth - Bluetooth call speaker and controls
Battery Life - Long battery life
Cons
Bulky - Some may find the size bulky
Design - Not focused on fashion
Newer Phones Only - Requires Android 6.0 and above, or iOS 9.0 and above
Buyers Guide For Best Smartwatches Compatible With Motorola Smartphones
If you are still struggling to find the right watch that is compatible with your Motorola phone then here is some extra information for you. This buyer's guide outlines what you need to think about and look for when trying to purchase your smartwatch.
What Do You Want From Your Smartwatch?
The biggest question you need to ask yourself is what do you want to get out of your smartwatch. If you want a watch that will track your running and swimming then you are going to have to look at the watches that are durable and waterproof.
Buying a smartwatch to track your swimming is all great if you buy a watch that actually works underwater.
If you are looking for a watch that can withstand heavy impact and long days of mountaineering you need a more robust watch and not one that looks smooth and elegant.
Alternatively, you might just want a smartwatch to control your music, use contactless, and handle notifications. If that's the case you don't need to think about the robustness of the watch. Instead, you can look more into the design of the watch and how attractive it looks.
Thinking about what you want to use the watch for is vital so make sure you do it.
GPS Vs No GPS
Not all smartwatches come with GPS built-in. This can make a big impact on how you use your watch. Watches without GPS more often than not can't track as much data or pinpoint exactly where you have been.
You may also have to carry your phone on you at all times if you want to continuously collect data.
Smartwatch models with GPS collect a lot more data, quicker and easier. Therefore if you are a serious athlete or fitness buff then you will probably be better off going for a model with GPS built-in.
Comfort
Almost every watch available now is made with the user's comfort in mind. Make sure when looking at smartwatches you find one you know will be comfortable to wear. A lot of watches use silicone straps.
Silicone straps are popular with most smartwatch owners because they are soft on the skin and durable.
We recommend that you look for a watch with silicone straps because they offer the most comfort.
Final Thoughts On The Best Smartwatch For Motorola Phones
Finding a smartwatch that is not only an appealing purchase but is highly compatible with your device is not an easy task. There are so many different applications and types of software that it can become an absolute nightmare if you aren't tech-savvy.
The watches in this article have all been well researched. Every single one of them is highly compatible with your Motorola phone. They are all excellent watches that all vary in their own unique way.
It might be the design that sets them apart from others or the fact that they cater more to one specific type of exercise.
If you simply wish to track your heart rate, calorie intake, sleep patterns, and steps taken then you could probably pick any of the watches from this list. However, if you are after something more specialized you need to have a harder think.
Overall these smartwatches are all fantastic and give the user a great experience, but most importantly they are all compatible with your Motorola phone. We have done the hard part for you, all you need to do now is take this list and find the watch that suits your needs.
Frequently Asked Questions
Which Smartwatches Work With Moto G7?
Every smartwatch in this list is highly compatible with the Motorola G7. They also work with the Motorola Z, G, and E series of smartphones.
Is Buying A Smartwatch Worth It?
Yes, smartwatches are most definitely worth buying. They are an incredible piece of technology. They help you keep an eye on your health and improve your general fitness. Along with that, they make our lives so much easier. The convenience of a smartwatch is just so good.
We can now change the song we are listening to, pay for our shopping, reply to texts and calls, and even check the weather all with our fingertips.
Which Smartwatches Are Just For Men?
Most brands design their watches to be unisex meaning anybody can buy one. However, there is the odd watch out there that is better suited to one gender. In this list though there are no watches that are just suited to men.
All of the smartwatches on our list are unisex. Each company has designed a version of every watch that suits both male and female consumers.
What Are The Disadvantages Of Having A Smartwatch?
Smartwatches on the whole don't come with any serious disadvantages that would stop you from wanting to own one. However, there are some issues with smartwatches that are a disadvantage to owners.
The main disadvantage is the battery life. You will have to charge your smartwatch at least once a week which at times can become tiresome. This is understandable when you consider everything the watches can do but it is definitely considered as a downside to the watches.
Another disadvantage of some smartwatches is that they aren't water-resistant. This can be frustrating for people that want to track their swimming performance. Having to invest in a more expensive waterproof watch is often the only alternative.
Finally, the cost of smartwatches is the other disadvantage to having one. The technology built-in to the watches makes them quite pricey when compared to traditional watches.
Having said that you could argue that the prices should be more than traditional watches because they do so much more than just tell the time.
Is It Unhealthy To Wear A Smartwatch?
The simple answer is no. As long as you are sensible when using the watch and stay disciplined when tracking activities it isn't harmful. In fact, it is actually very helpful. You can improve your general health and make positive changes to your lifestyle by making the most of your device.
Which Smartwatches Are Compatible With Motorola Phones?
There are many smartwatches that work with Motorola phones, but some of the best smartwatches for Motorola include the Moto Watch 100, Galaxy Watch 4, and Fitbit Versa 3.
What Are The 7 Best Smartwatches For Motorola?
The 7 best smartwatches for Motorola are the Moto Watch 100, Galaxy Watch 4, Apple Watch, Fitbit Versa 3, Moto G8, Moto One, and Moto Edge.
Is The Moto Watch 100 A Capable Smartwatch?
Yes! The Moto Watch 100 is a premium smartwatch that is arguably one of the best smartwatches of 2023. It has a sleek design and comes with all the features you would expect from a smartwatch.
Can I Use The Moto Watch 100 With Other Smartphones?
Yes, the Moto Watch 100 is compatible with both Android and iOS devices. However, it is specifically designed to work best with Moto smartphones.
What Is The Galaxy Watch 4?
The Galaxy Watch 4 is a solid option for Motorola users who are looking for a smartwatch that works seamlessly with their phone. It is a powerful smartwatch that runs on Samsung's Tizen OS and offers a wide range of features.
What Is The Moto Edge Series?
The Moto Edge series is a line of smartphones produced by Motorola. These phones are known for their high-end specs and sleek design. They are also very popular among smartwatch users.
How Do I Find The Best Smartwatch For My Motorola Phone?
To find the best smartwatch for your Motorola phone, consider factors such as compatibility, features, and style. Look for a smartwatch that offers the features you need and works seamlessly with your Motorola smartphone.
Is The Apple Watch Compatible With Motorola Phones?
No, the Apple Watch is not compatible with Motorola phones. It is designed specifically to work with iPhones.
Are There Any Smartwatches That Work With Both Android And Motorola Phones?
Yes, there are many smartwatches that work with both Android and Motorola phones. Look for a smartwatch that has smartwatch mode and is compatible with both operating systems.
What Is The Best Motorola Smartwatch For Fitness Tracking?
The Fitbit Versa 3 is arguably one of the best Motorola smartwatches for fitness tracking. It comes with advanced features such as GPS, heart rate monitoring, and sleep tracking.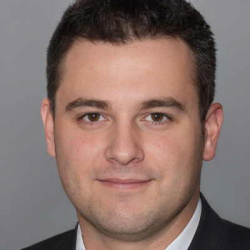 Latest posts by Garrett Jones
(see all)