Do you have a Motorola phone and want to find a compatible smartwatch? Maybe your current smartwatch needs replacing and you don't know what works with your Motorola?
Or are you curious and want to know more? No matter the reason that brought you here, I have the answer for you!
Finding a smartwatch that is compatible with your Motorola phone can be tricky, especially if you have never bought one before.
ou head online for some guidance but are met with page after page of conflicting and contradicting information.
How are you supposed to sift through this information and find the right smartwatch for you? Frustrated and disappointed, you wonder if it's worth trying to find a new smartwatch at this point.
Well, no more, I am here to save the day! Keep reading to see the best smartwatches compatible with your Motorola phone.
Whether you have a Moto G7, G Stylus, or Moto One 5G Ace, I am here with the best compatible smartwatches for you! Plus, I have also included a handy buyer's guide and FAQ section so you can become an expert today.
First up is the Fitbit Versa 2! The affordable smartwatch is perfect to pair with your Motorola phone.
It's lightweight, weighing just 1.3 oz, you won't even notice it on your wrist! The aluminum casing provides enhanced durability without adding extra weight.
You don't need to worry about being overly delicate with this on your wrist. Compared to previous models, you now have one button for navigation, making it easier than before to control!
There is also a touch panel that features a faster processor, making your swipes and touches super easy.
It's not as fast as the newer Versa models, but it is still fast enough to load your apps quickly and show you what you want to see.
It's water resistant for 5ATM too, so you don't need to worry about taking it off to go swimming!
There is a good range of features here too. I love the sleep monitoring features that show you how long you've been asleep, your heart rate, and your breathing rate.
The sleep score shows how well you have slept, making it easier than before to know if your body is getting the rest it needs.
The fitness features are great too. You can count your steps, how many calories you have burned, and how far you have walked.
There is no onboard GPS with this watch, it relies on the connection to your phone to show your location.
While not having onboard GPS can be a downside for some people, it does have its perks. The biggest one is battery life.
The Versa 2 can last for up to five days, with the always-on feature off, that's longer than your phone! If you have the always-on feature on, you can expect a battery of roughly three days.
Pros
Affordable - suitable for most budgets
Wonderful battery life - it can last for days so you don't need to worry about charging it constantly
Wide range of features - allows you to track your fitness and sleep schedule with ease
Durable casing - ensures that your watch is protected from the knocks of everyday life
Cons
Also Available At
here.
The Amazfit Verge is the cheapest option on my list today, and a great choice for the budget conscious! It's an affordable watch with plenty of features I think you will love!
It's a lightweight watch, weighing just 46 grams. While it's light, it doesn't look the best. You don't get the premium design that we have seen on other watches, but don't let that put you off!
It has good water and dust resistance, but it isn't suitable for swimming. I'd recommend only wearing it in the shower and any mild submersions, like washing dishes.
What you do get is a crisp and sharp display thanks to the AMOLED display. There are also lots of pre-loaded watch faces for you to choose from and a single button that you can use for controlling the watch.
The touchscreen is great too, it's reactive and super fast so you aren't left pressing things multiple times before you see any action!
You also get a wonderful battery life with the smartwatch. It can easily last four to five days with the automated fitness tracking turned off. If you leave the tracking on, you are looking at three days of battery life.
The excellent battery life means you don't need to worry too much about finding your charger or taking it with you on short trips.
And when you do need to charge the smartwatch, it takes no time at all! When I charged mine, it went from 0% to 90% in thirty minutes! It is insanely fast.
The smartwatch is perfect for Motorola users. You can control your phone through the watch with ease!
This might seem like a pointless feature, but it is a lifeline when you are doing sports. You can track 11 sports automatically like tennis, climbing, cycling, and running.
You don't need to waste time setting up the watch, simply start exercising and it will do the rest.
You also have a built-in microphone and speaker, allowing you to make and answer calls with ease.
Plus, the microphone is pretty clear so no one will think you are answering calls through your watch.
You get great accuracy too, thanks to the barometer and heart rate sensors. You can monitor your heart rate 24/7, just like the Withings watch, but at a fraction of the price!
The advanced sensors also offer a sleep analysis which can help you improve your sleep and get more rest when you need it!
While it might not look the best, it has fantastic features and is sure to save you some dollars if you purchase it!
Pros
Affordable - perfect for virtually any budget
Fantastic phoneless features - allows you to keep in contact with everyone and never miss a notification, even without your phone!
Accurate sensors - help you learn more about your body, especially your sleep cycle and heart rate
Automatic sports tracking - saves you time as you won't need to set up the watch
Cons
The design isn't very stylish
Buyer's Guide
When it comes to buying your new smartwatch, there are a few factors that you should consider.
I have compiled a list below of all the factors and features you should consider when buying a smartwatch compatible with your Motorola phone.
Let's take a look at them now to help narrow down your search!
Features
First, you want to consider the features of the smartwatch. Think about what features are essential to you and how you intend to use the watch.
Not sure what features you need? I think a notification alert, stopwatch, alarm, timer, and watch faces should be at the top of your list.
Also look out for contactless payments, exercise tracking, and GPS too. These features make your life easier, allowing you to pay without needing to grab your wallet, see your step count easily, and get directions from your watch in new areas.
It's worth noting that these features often come at a higher price point, so be sure to consider your budget before making your choice.
Another handy smartwatch feature is the ability to make or answer calls through your watch. It is perfect when your hands are full or you have misplaced your phone.
Water Resistance
Even if you don't intend to wear your watch in water, you should still consider the water resistance of your smartwatch.
From getting caught in the rain to forgetting and leaving it on, you want to know that your watch is protected whenever you wear it!
Water resistance on watches varies greatly. Most commonly, we see IP68 and ATM5 as ratings. IP68 means your watch can be submerged in water for up to 5m.
ATM5 watches can be submerged for up to 50m.
If you intend to wear your watch swimming, you want an ATM5 rating, or higher. I don't recommend going for a lower rating than IP68.
5m of water might sound like a lot, but in reality, it isn't. You don't want to forget to take it off, jump into the pool and break your watch, do you? Opt for the higher water resistance and enjoy the peace of mind that comes with it!
Battery Life
Battery life is the bane of all smart devices, no matter what you choose, it never seems to be enough! Look at the battery rating stated on the smartwatch before making your decision, you want to be sure it lasts as long as you need it to.
The battery life on smartwatches does vary dramatically. Apple watches need to be charged overnight, Android watches offer a battery life of up to 3 days, but some watches can last up to 25 days!
The battery life you can expect depends on a few factors. The first, and most obvious, is how often you use it. If you have your watch screen on all day, it will drain the battery.
The same if you are using your GPS constantly. This requires a lot of power and impacts your battery life dramatically.
But you don't need to guess how long your battery will last. Most watches offer a standard battery life and one based on the GPS running constantly.
This allows you to see how much use you will get out of the smartwatch while you use it. If you use GPS a lot, for hikes or directions, knowing how long it will last on your watch is vital.
It's also worth noting that the battery life is reduced. Larger watches tend to have a larger battery, giving them more power and making them last a little longer than smaller versions.
This is great news if you have a larger wrist or are looking for a large watch face.
Display
Next, you want to consider the display quality of the smartwatch. You will want a display that is crisp, and vivid, with true black and white allowing you to enjoy the display on your smartwatch.
Opt for an AMOLED display rather than an LCD display. LCD displays are usually a lower resolution but tend to be the preferred option for cheaper smartwatches, so your budget might dictate your resolution.
When considering the display, you will also want to consider the brightness level of your watch face. You want a brightness level of 1000 nits so that you can always read your screen with ease, no one wants to be straining their eyes!
And in terms of display size, you should opt for at least 1.2 inches. This allows you to see a preview of your notifications without being cut off. It also makes it easier to glance at the screen when you are on the move to check the time or directions.
Budget
Another important factor to consider when purchasing your smartwatch is your budget. Smartwatches vary in price depending on the features that I have looked at today.
It's best to consider what you want from your smartwatch and how much you want to pay before starting your search. You don't want to fall in love with a smartwatch and then realize that it is out of your budget.
Thankfully, you don't need to spend a fortune on a high-end smartwatch, there are affordable options too! You can still enjoy the features that you want, without breaking the bank.
Check out the smartwatches I reviewed above to see which one best suits your budget!
Health Features
Most smartwatches will come with some form of fitness and health features. These can be tracking your workouts, step count, and even recording your heart rate and performing ECGs!
While the ECGs won't be as accurate as ones professionally done, they are a good way to keep an eye on your heart health and make you aware of any slight changes that could lead to an issue.
The extra health features do come with a higher price tag, so I don't recommend spending the cash on a watch with the features if you don't plan to use them.
If you are interested in having an in-depth analysis of your health, then go for it.
But if you plan to use the watch to track your steps, send messages, and set alarms, you don't need to spend the extra money on a watch with added health features.
Frequently Asked Questions
Before you leave today, be sure to check out the brief FAQ section to get the answers to your last-minute questions!
Does Motorola Have A Smartwatch?
Yes, Motorola has the Moto 360, its own smartwatch. However, it's worth noting that after 2 editions, the smartwatch was discontinued by Motorola, which they attributed to a lack of market space.
But it isn't all bad news! Canadian company eBuyNow has licensed the Moto 360 brand and released the new Moto 360 in 2019. The new Moto 360 is similar to the Fossil Gen 5 but with a completely different exterior.
What Is The Best Smartwatch For Motorola G7?
Any of the watches listed above will work well with your Motorola G7, G6, and even the Z3 phones. But if I had to pick one, the Moto 360 (Gen 3) works best with the G7!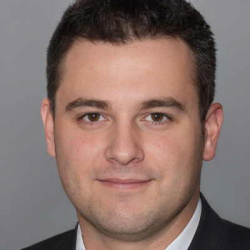 Latest posts by Garrett Jones
(see all)