One of the most common questions regarding Fitbit and Google Fit is – "Are they compatible with one another?" Well, the short answer is yes.
Both of these high-quality fitness trackers sync your steps, heart rate, and much more so you can keep track of your daily fitness progress. And, while it can be a little difficult to sync your Fitbit with Google Fit, it is entirely possible.
In November 2019, Google actually purchased Fitbit for the measly sum of $2.1 billion. One of the main reasons behind this takeover was that Google had not developed any wearable smart devices until that point.
So, rather than build something from scratch which would take time, the company decided to take over one, if not, the most popular smartwatch brands in the world.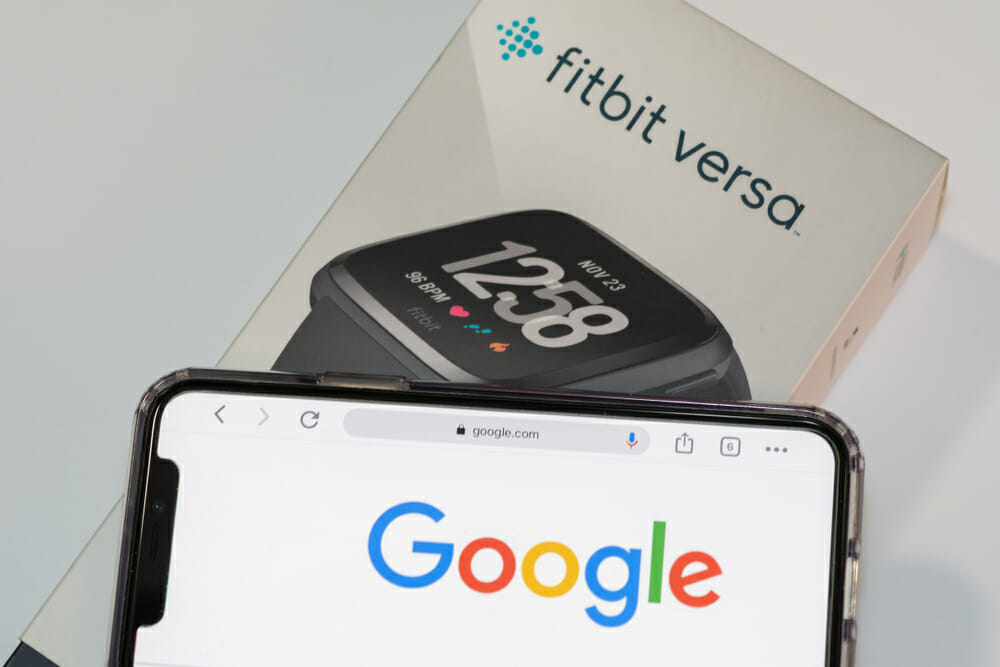 Therefore, Google could build its reputation more quickly without doing all the hard work of development.
Google taking ownership of Fitbit led many to try and sync the smartwatch with Google Fit. However, this isn't as straightforward as many would have hoped for.
And, while there is no official support for syncing Fitbit and Google Fit, there are some handy third-party apps that make it possible.
If you're looking for the answer on how to make your Fitbit compatible with Google Fit, you're in the right place. In today's article, we will show you how to sync these two technological services so you can get the most out of your fitness apps.
What Is Fitbit?
Fitbit is simply a step tracker. It counts how many steps you do a day so you can either celebrate your active lifestyle or feel guilty about sitting on the sofa all day.
The Fitbit company makes fitness technology products. With several product models, each one sports some unique features.
But, the main goal of most is step tracking as well as activity tracking. It's one of the best ways to measure how physically active someone is each and every day.
Some devices are worn as watches, such as Fitbit, while others simply clip onto your clothing. Think of a traditional, old-school pedometer. It's like that but way more technologically advanced.
A Fitbit needs to charge like a smartphone to work properly and allow you to see all of its data and features. This smartwatch pairs brilliantly with a smartphone but you will require an app to do so.
However, you can still use a Fitbit with a computer if you do not own a smartphone.
What Is Google Fit?
In October 2014, Google launched Google Fit. This is an app that tracks your health and works on operating platforms such as Apple IOS, Android, and Wear OS. As with Fitbit, Google Fit tracks your physical activities such as cycling, walking, and running.
As you know, a more physical life tends to equate to a healthier life. Google Fit allows you to track your physical activities in one place.
This information can then be synced to your Google account and be shared with other apps and devices to help you keep on top of your healthy lifestyle.
Along with various Fitbit trackers, Google Fit is compatible with devices from Xiaomi and Withings as well as other trackers that use Android and Wear operating systems. Certain apps such as Map My Run and Under Armour Record are also compatible with Google Fit.
How To Sync Fitbit With Google Fit
One way of connecting Fitbit to Google Fit is through Health Sync. This is an app that you can download from your smartphone.
Once you have installed Health Sync, you need to follow some simple steps to sync your Fitbit data with Google Fit.
Here's how to do it:
Open the app. The first screen should display a box that details the First Usage Actions. Tap Ok.
Now, the app will ask you to determine the direction of the services you want to sync. You will see an option of choosing a source app and a destination app in the following two steps. Read these options and click Ok.
Now, you can select your base sync source. This is the source application that you want to sync with another app. In this instance, you should tap Fitbit.
Next, a screen will appear displaying the destination app. Click on Google Fit and once that has been selected, tap Ok.
Now you have to give a declaration of consent to sync the two apps. To do this, tap on Declaration of Consent. Now, read the document and, if you consent, press Ok.
At this point, the app may ask you to download Google Fit but only if you haven't installed it yet. At this point, the app will also outline further steps that you will need to complete before the two apps connect. This includes choosing and logging into a Google account for Google Fit to collect your data. You will also need to authorize Health Sync to use your Fitbit account.
Once you have completed the initialization, Health Sync will allow you to choose what aspects and services you wish to sync. This is done by tapping on the checkboxes you want. These include steps, sleep, activities, weight & nutrition, and water data. However, you can not currently sync your heart rate data from Fitbit to any other app.
Next, health Sync will ask you for any additional permissions it may require. If you're happy with these, you should just follow the prompts.
The final step is to ensure everything works correctly. To do this, tap the Sync Status button. If you find that everything works, it will return with an Ok. This means your Fitbit is now syncing data to Google Fit.
If you need or want to change the metrics for syncing, you can simply go back into the Health Sync app at any time. It's also worth noting that the app recommends that you switch off automatic activity tracking within the Google Fit app. This is because it can interfere with Fitbit's data.
Sync Using FitToFit
Another method of connecting Fitbit to Google Fit is to use FitToFit. This app is simpler and has an attractive dark design. And, best of all, syncing Fitbit to Google Fit is as easy as it comes.
Permit FitToFit to access your Fitbit data. To do this, simply select your Google Fit account and then select the data that you wish to transfer over.
Once this has been completed, you can select the specific services you want to sync such as activities, steps, and distance.
To complete this process, select Transfer data.
A great feature of FitToFit is its ability to break down different types of data between Fitbit and Google Fit. It is also possible to disable auto-sync if desired as well as limit certain transfers via Wi-Fi.
FitToFit is a great option if you find Health Sync a little too complicated to navigate. Furthermore, FitToFit isn't as expensive as premium apps such as health Sync so is a great choice for saving a few bucks.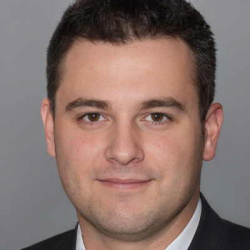 Latest posts by Garrett Jones
(see all)