For those in the know, the Fitbit Charge 4 and the Fitbit Charge 4 Special Edition are now available to purchase. All of the great features of the previous Fitbit models are included in these watches, but Fitbit has also included some upgrades.
Looking as sleek and efficient as ever, these new watches are certainly a must for anyone who likes to keep track of their biomechanical data. And at long last, there is a GPS feature for Fitbit watches!
For those who are unsure, this quick guide will take you through the differences between the Fitbit Charge 4 and the Special Edition, including some of the upgrades from the previous Fitbit Charge 3.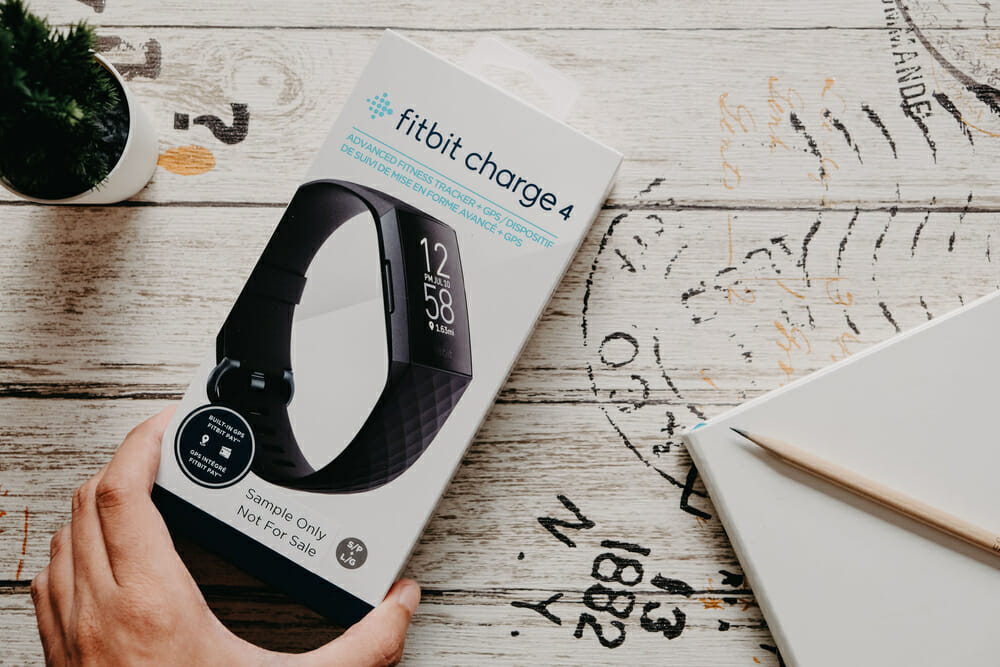 Differences
Every Fitbit Charge launch of recent years has included a special edition version. Looking very similar, the only difference between the standard and special edition is the strap.
Buyers have the option to spend a little more on a reflective strap material. This would be a wise investment for those who spend a fair amount of time outside in the dark for added visibility and safety.
Other than that, the two versions of this Fitbit are the same, complete with updated features and additional functionality.
New Features
Active Zone Minutes
A Fitbit is the choice of the sporty so the new Active Zone Minutes on both the Special Edition and the Fitbit Charge 4 is going to be a great hit.
This feature allows you to set an Active Zone Minutes goal and Fitbit will then give you personalized recommendations for you to achieve this target by analyzing your heart rate metrics.
This feature gives that extra bit of motivation needed to guarantee you are the best version of your active self, ensuring you maintain healthy habits.
This new feature also means that high-intensity activities that do not involve traveling – namely weightlifting – are now going to be included as an activity.
Smart Wake
The new models of the Charge 4 will allow Fitbit users to use the Smart Wake feature that has only been available on Fitbit smartwatches before now.
The Smart Wake feature will wake you up at the best time for you, based on data collected while you sleep. This means you will not be woken up in the middle of a sleep cycle but in a stage of light sleep, meaning you wake up feeling refreshed and invigorated.
No more groggy mornings!
Fitbit has said that this feature will be available soon to Charge 4 and Special Edition buyers – hopefully, that date is fast approaching. The wait should not be too long as this feature is available on several smartwatch models.
GPS
The much-awaited GPS feature is finally available on the Charge 4, making these the only Fitbit fitness trackers that do not need an app to record distance and pace.
This is certainly a great upgrade for those who like to exercise without the distraction and inconvenience of a phone, particularly for runners.
However, Fitbit has introduced GPS-based workouts on the Fitbit app to make sure you are getting the most out of this upgrade so you might want to take your phone with you for a bit longer.
Smart Features
The Charge 4 has made Spotify controls accessible directly from your fitness tracker. This is a really helpful upgrade, especially for those who prefer headphones, as there is no need to navigate to Spotify while working out – just use your Fitbit.
Both the Charge 4 and Charge 4 Special Edition now feature Fitbit Pay, making a contactless payment with compatible terminals that much easier while you are out and about.
Fitbit Pay is accepted in the same places as Apple and Google Pay, making it easy to use and eliminating the inconvenience of carrying around a wallet or phone while you are working out.
To set up, all you need to do is input your bank or card information and you are ready to use Fitbit Pay.
Other Features
Battery Life
Both the Charge 4 and Charge 4 Special Edition have a battery life of around seven days, ideal as this means there is very little downtime with these devices.
Such little downtime means that Fitbit can get the most accurate heart rate data possible, giving you a much more precise picture of your health.
Be sure to wear the watch at night for some sleep quality data to get an idea of your sleep health and your wakefulness patterns.
The battery life is indeed a great upgrade and a huge selling point for this fitness tracker over others, but be aware that repeated use of the GPS tracker will use up a fair amount of battery juice and reduce the time between charges.
Water Resistance
Both of these models are certified to 5ATM meaning they can withstand pressures that are equivalent to depths of 165ft (50m). As such, you are able to track your fitness even while swimming and can accurately record your pace, distance, and intensity.
If you are an avid swimmer and want to wear your watch to make use of these features, be aware that the woven band on the Special Edition model will dry a lot more slowly than the classic band – bear this in mind when shopping.
Connectivity
The near-field communication (NFC) of both the Charge 4 and Special Edition is what enables Fitbit Pay to work. This new technology also makes pairing your Fitbit to your device easier and very simple.
You just need to download the Fitbit App, put your new Fitbit near the device, then follow any on-screen instructions.
These Fitbits are compatible with iOS, Android, and Windows so anyone with a smartphone can connect the Charge 4 and Charge 4 Special Edition. Additional features are available for Android users who have the option for call and message alerts.
Final Thoughts
As the only difference between the Charge 4 and Charge 4 Special Edition is the band, opt for the Special Edition if you spend a good deal of time outside in the dark.
If you do not or you are an avid swimmer, opt for the classic sports band as this will dry much quicker.
Frequently Asked Questions
Is The Fitbit Charge 4 A Good Fitness Tracker?
The Fitbit Charge 4 and the Special Edition are great fitness trackers. The newly included GPS tracking features make it the best Fitbit for those who like to map their workouts.
Should I Get The Charge 4 Or Charge 4 Special Edition?
Opt for the Special Edition if you need to be more visible when out and about but go for the standard Charge 4 if you swim as it will be much more comfortable when wet. The features are the same for both models so either way, you are not missing out.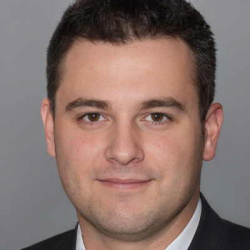 Latest posts by Garrett Jones
(see all)