Smartwatches are taking the world by storm. More and more people are using these handy devices to assist them in their day to day lives, whilst keeping them connected wherever they go. If you're looking to buy a smartwatch, then you're in the right place.

We have everything you need to know in this guide, from what a smartwatch does, which ones can make calls and which ones can work without a phone nearby. So, let's dive in!
What Is A Smartwatch?
A smartwatch is basically a wearable smart computer in the form of a watch. It has all the technology of a phone, with access to emails, text messages, calling functions and contacts, but can also tell the time like a normal watch.

The main purpose of a smartwatch is to keep you connected wherever you are. You can wear your smartwatch all day, anywhere, and you will still get calendar reminders, fitness tracking and the ability to call someone or text someone if needed.
What Can Smartwatch Do?
Most smartwatches are integrated with our smartphones, which means that you'll never miss a notification again.
These watches can send you alerts for emails, messages, calls, calendar alerts...you name it. This can help you keep on track of day to day activities, plans, events, appointments and so much more.

They are also perfect for using as a mobile wallet, just like your phone. Most phones have Apple Pay or Google Pay as part of the wallet app, which allows you to pay for things on the go wherever you are without having to get your physical wallet and cards out.
You can just tap and go! Smartwatches also have this function.
One of the most popular ways that these watches are utilized is to track fitness levels. Smartwatches can count steps throughout the day, track your exercise or workout routine and check your heartrate.
In addition, if worn at night, your smartwatch will be able to tell you how well you slept and how much sleep you get on average per night, so that you can stay on top of your health.

Also, you are able to listen to music, make calls, answer calls and send messages with a smartwatch, which is super useful if you are not able to access your phone all of the time, or due to work commitments.

Finally, of course, you can still use your smartwatch as a regular watch to tell the time, set alarms, and timers!
Which Smartwatch Can Make Calls Without A Phone?
As mentioned above, many smartwatches are able to make calls, answer calls and send messages just like a phone. However, this is typically done because the smartwatch is connected to the phone.
Your phone could be elsewhere in the home or nearby, but you often cannot stray too far away from the phone if you want these functions to keep working.

Alternatively, some smartwatches can be purchased with cellular capabilities or a sim card in order to function completely 100% without a phone.
This means that you do not need a phone connected to use it, and you can leave your phone behind!

These types of smartwatches are called standalone watches, which do not require a phone.
We have gathered some of the top products, along with their features and where you can buy them to help you find the perfect smartwatch. Some of the best standalone watches are:
Features:
Cellular, swim proof, heart trackers, GPS, loud speakers, calls, texts, emails, streams music, apple wallet, rack resistant, ECG.
Features:
Bluetooth, health trackers, wireless charging, GPS, pairs with android and iPhone devices.
Features:
GPS, cellular, heart rate tracker, sleep monitor, voice control, touchscreen, microphone, find my iPhone.
It's important to note that the vast majority of smartwatches will be able to make calls, answer calls and send messages without the actual phone next to it.
All smartphones can do this with Bluetooth technology, if your phone is integrated with your smartphone, you will be able to divert and direct calls through the smartwatch.

However, some smartwatches such as the Apple Watch Series 7 (GPS + Cellular) or the Apple Watch SE (GPS + Cellular) is able to use a cellular connection of 4G or 5G in order to make and answer calls without a smartphone anywhere nearby.
With a smartwatch such as this, you are able to answer your phone even when you left it at home.

These types of smartwatches will use a Nano Sim that fits inside of the smartwatch so that they are able to access a network in order to go online, send messages or answer calls without a phone connected.
Once the Nano SIM or Micro SIM card is inserted, you will be able to use the smartwatch as you please, without your phone.

Most of the time, these SIM cards have unique identifiers and an authentication key to allow you to connect to a nearby network to use your smartwatch to its full potential. You can also change the sim card in your smartwatch if needed, or connect one yourself.

All you need to do is use the SIM card tool that comes with your smartwatch to gently remove the SIM card from its place, and slot the new one in. You can then activate it online.

If a smartwatch has the ability to work without a phone nearby, then it is a standalone watch, as it will run off a SIM card when no phone is connected.
Best Standalone Smartwatches Android
Samsung Galaxy Watch Active 2
Fitbit Versa 2
Amazfit Bip
Fossil Gen 5
Garmin Vivoactive 4
Best Standalone Smartwatches Apple
Apple Watch Series 7 (Cellular + GPS)
Apple Watch SE (Cellular + GPS)
Apple Watch Series 5 (Cellular + GPS)
Apple Watch Series 6 (Cellular + GPS)
Frequently Asked Questions
Can You Use A Smartwatch Without A Phone?
Yes, you can use a smartwatch without a phone. The vast majority of smartwatches use Bluetooth technology to integrate and connect with your phone, so that it can receive messages, calls, emails, texts, notifications and more.

This means that you can use the smartwatch without physically having your phone in your hand, but it must be nearby and within the Bluetooth wavelength's reach.

Alternatively, there are what we call standalone smartwatches that can function as a phone, i.e. make calls and receive them without having the phone nearby. Standalone smartwatches have their own cellular capabilities with a SIM card, and do not require a phone.
Which Smartwatches Can Make Calls Without A Phone?
The most popular smartwatches that can make calls without a phone are the Apple Watches with Cellular + GPS. These watches are able to function entirely without a phone, and can be worn whilst swimming, staying active or on the go, where you can answer calls anywhere!

There are also many Android smartwatches such as the Samsung Galaxy Watch Active2 that can be used with a sim card for your convenience.
What Is The Best Smartwatch?
The best smartwatch currently available on the market, in our opinion is the Apple Watch Series 7 with Cellular.
Summary
To summarize, smartwatches are great purchases, as they can really assist you throughout your day, whether it's by keeping on top of your emails, messages and work calendar, or for tracking your fitness levels whilst working out.

They can also be used to make and answer calls, which is great if you are on the go. With this guide, you'll know exactly which smartwatches can function without a phone, and which one will be best for your needs.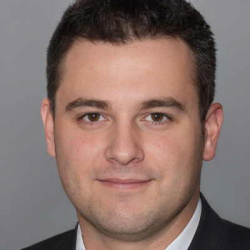 Latest posts by Garrett Jones
(see all)