Having notifications come through on your smartwatch may seem handy, but if you're unable to respond to your messages on your smartphone, then what use is it?

Imagine if you had an urgent question come through on your smartwatch, and you were unable to respond in time because your watch doesn't do calls and texts, and you can't get to your phone because you're busy, perhaps cycling to work.
Well, the good news is that there's an easy solution to this scenario. If you were to invest in a smartwatch where calls and texts are enabled, you'll be able to respond to any messages right away. And the better news is that there are some really great smartwatches like that out there.

In this guide, we've done all the research so that you don't have to. We've compiled a shortlist of 11 of the best smartwatches for calling and texting. With a mix of high-end and mid-priced options suitable for any budget.

We've even included a handy buyer's guide to tell you all about the important things to consider before you buy.

So let's dive right in!
Buying Guide
As promised, here's your buying guide. Let's walk through the key points to consider when shopping for a smartwatch for taking calls and texts.

Side note - before we get down to the nitty-gritty details, We just want to draw your attention to the fact that while many smartwatches will let you take calls on your watch when your smartphone is in Bluetooth mode, very few smartwatches will actually allow you to make outgoing calls.
Compatibility
The first thing you need to consider is compatibility. For example, an Android smartwatch is not going to work with an Apple iPhone and vice versa.

You may have noticed that our shortlist features both Android and Apple watches. And the list also includes some universally compatible smartwatches, too.

If you intend to use your smartwatch more than your smartphone, you could decide which smartphone to get based on what smartwatch you get.
Connectivity
All smartwatches will connect to your smartphone via Bluetooth. However, some smartwatches will also connect directly to your Wi-Fi, which can come in handy when you're away from your phone.

And that's not all. Some smartwatches also feature built-in cellular activity, which is what enables you to make and receive calls and text messages.
SIM Card Slot
Technically speaking, a smartwatch does not necessarily need its own SIM card in order to make and receive calls and text messages, provided that your smartphone is on and is within Bluetooth range.

However, if you wish to use your smartwatch to make and receive calls and text messages while you're away from your phone, then you will need one with a slot for a SIM card.
Microphone & Speaker
You won't be able to make or receive any calls on your smartwatch unless it has a microphone and speaker. Ideally, a good quality microphone and speaker, too.

You may also want to consider earphone compatibility too, should you ever wish to have a private conversation, hiding the voice of the person on the other end of the line.
Battery Life
Can you imagine being right in the middle of an important call, just getting to the crucial bit when the battery suddenly dies?

Don't let such a fate befall you. Ensure that you invest in a watch with a decent battery life, and ideally one that charges up quickly as well.

And just a quick heads up, using your smartwatch for calling and/or texting can really drain the battery life.
Size & Aesthetic
The biggest issue many people have with their smartwatches is the small screen size. If the screen is too small, how are you supposed to read your text messages?

Technically speaking, you can fit more data on a square screen than a round one of the same width. But if the aesthetic of a square screen doesn't appeal to you, that's fine (I prefer round ones myself.)

And under this category also comes customization. Sometimes you can customize the strap and choose just about any color and material you like.
These days you can usually customize the appearance of the screen as well, including text color, size, font, and whether it's showing a digital clock face or an analogue one.
Voice Assistance
Since smartwatches that allow you to make calls always have a microphone, this opens them up to the possibility of voice assistance functionality.
Not all smartwatches offer this, but when they do, you can continue to use your hands for whatever you're doing, completely unhindered, using your voice to instruct your watch.
Fitness Tracking Functionality
One of the great things about smartwatches is that most of them have fitness tracking functionality.
This means that they can do things like monitor your heart rate through a sensor in the watch, count your steps like a pedometer, track your sleeping activity, calculate the calories you're burning, and often much more besides.
Other Features
You may also be interested in other features as well. For example, some smartwatches also feature GPS tracking, which can come in handy if you like to go hiking, or jogging, or cycling or driving.

However, it's important to note at this point that having the watch in GPS mode can really drain the battery.

You may also want to take advantage of the device's speakers to play music.
Easy To Use
The more intuitive your tech is, the easier it is to use. You need to look out for a watch that's simple, straightforward, and a breeze to use.

Similarly, you don't want to find yourself overwhelmed and bewildered by too many often similar icons fighting for space on the screen. The more streamlined the set-up, the better.
Water Resistance
If you're ever outdoors, and it starts to rain, you don't want to have to worry about whether your watch will continue to work. So to that end you may wish to get a watch with at least some level of water resistance.
Brand
There's a lot to be said for going for a big name brand. These brands have a reputation to live up to. They are going to be reliable, and they're not going to let you down.

There are several big name brands in my shortlist above, including Apple, Samsung, Garmin, and Fitbit.
Value For Money
If, like most people, you have a budget that you need to stick to, then it's important to consider value for money.

A good quality smartwatch will set you back at least $100, but sometimes several hundred dollars more.

We don't include prices in my reviews because they can rise and fall, but you do have the opportunity to check prices as you go along, and we recommend that you do so. Once you know what features you can buy with your money, it's easier to work out what your budget should be.

We also recommend that you check prices with other retailers using the links provided.

You can often save yourself some money by buying a refurbished or pre-owned model.
Frequently Asked Questions
Which Smartwatch Is Best For Calls And Texts?
The best smartwatch that made my shortlist for calling and texting has to be my number one pick, the Apple Watch Series 7 [GPS + Cellular 41mm].
Can You Make Calls On A Smartwatch Without A Phone?
We are pleased to report that it certainly is possible to make calls on a smartwatch without the aid of a phone, provided that you have everything you need to make the call.
This includes a microphone, which could be built into the watch, a speaker which could be built into the watch, or headphones if you prefer, and of course access to a cell phone network.
Do You Need A SIM Card In Your Smartwatch To Use It For Calls And Texts?
We are pleased to report that you don't necessarily need a SIM card in your smartwatch in order to use it for calls and texts, because you can use its connectivity to your smartphone to do that.

However, it's important to note at this point that if you wish to make a call or send a text on your smartwatch whenever you're not within Bluetooth distance of your smartphone, then in this instance you will need a SIM card in your smartwatch.
Wrap Up
So, there's a lot to think about when choosing a smartwatch. But with this guide to assist, we're confident that you'll pick the right one for you.

Thanks for reading!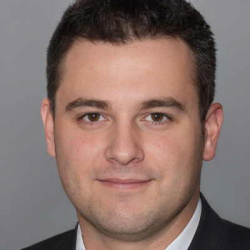 Latest posts by Garrett Jones
(see all)