If you're the owner of a new Apple Watch, then congratulations on joining the future.
It has to be said that having a smartwatch isn't something you think you necessarily need, that is, until you have one, and then you'll begin to wonder how you ever managed to go a day without one.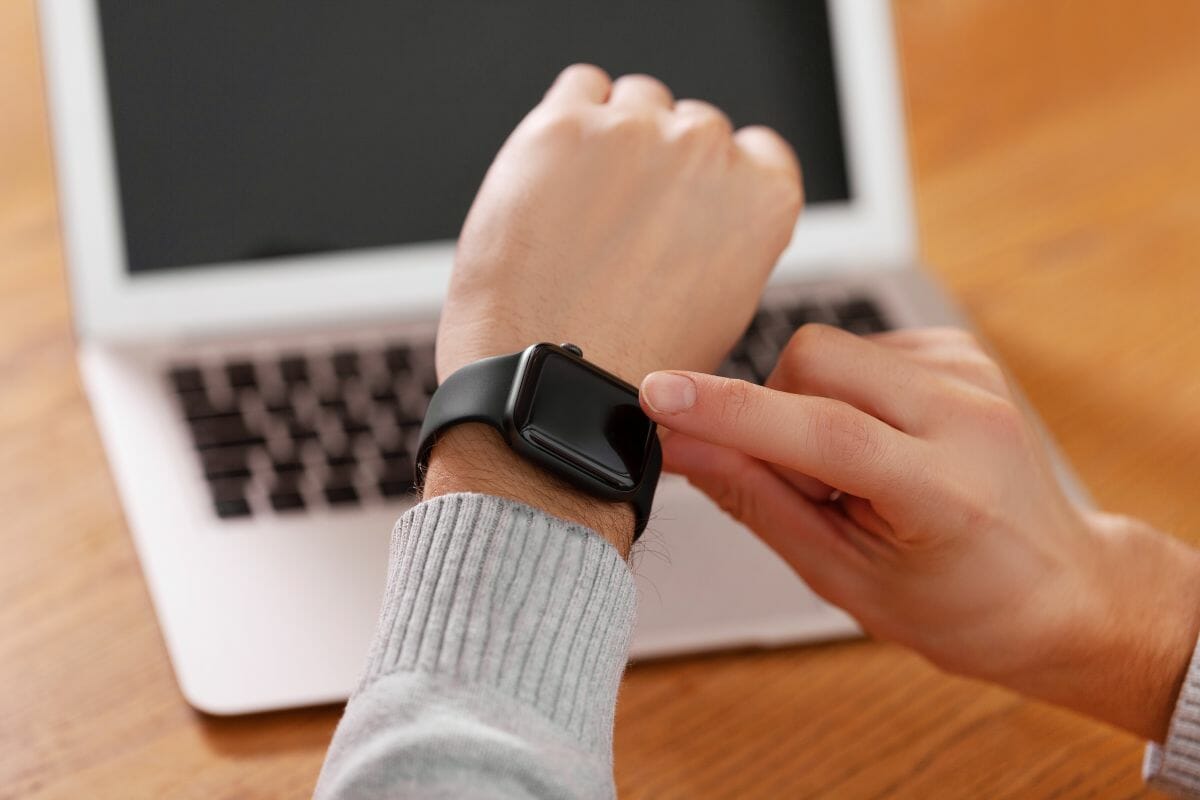 Since they're considered one of the best smartwatches on the market, it should come as no surprise that Apple Watches are full of super handy and fun features that make owning the watch all the more worthwhile.
One of the features that you may have seen mentioned when reading about Apple Watches is the walkie-talkie function, which allows you to speak to people via your Apple Watch without having to call them.
So, if you're wondering how you use the walkie-talkie function on your Apple Watch, then look no further, as this guide will explain exactly how you can make use of this fun feature!
What Is The Walkie-Talkie Feature On An Apple Watch?
If you're just learning that this feature exists on your Apple Watch, then allow us to explain exactly what it is, and what it is capable of, and hopefully you'll come to understand exactly what we're on about.
The walkie-talkie feature on an Apple Watch is a feature that allows you to connect with other Apple Watch users, and speak with them directly, making it a super easy form of connecting and talking to people, much like how an actual walkie-talkie would work.
Just like any other walkie-talkie, you'll need to press a button before you can begin talking into it, and then the message will be delivered as soon as you release it.
However, it is worth noting that there are actually quite a few requirements in order to actually use this feature on your Apple Watch.
You'll need to ensure that your watch has Watch OS5.3 (or later) installed, and that your iPhone has iOS12.4 (or later) installed, otherwise you won't be able to walkie-talkie with anyone.
You'll also need to ensure that you have Facetime enabled on your iPhone, and that you are in a region where the walkie-talkie feature is allowed.
How To Setup The Walkie-Talkie Feature On Your Apple Watch?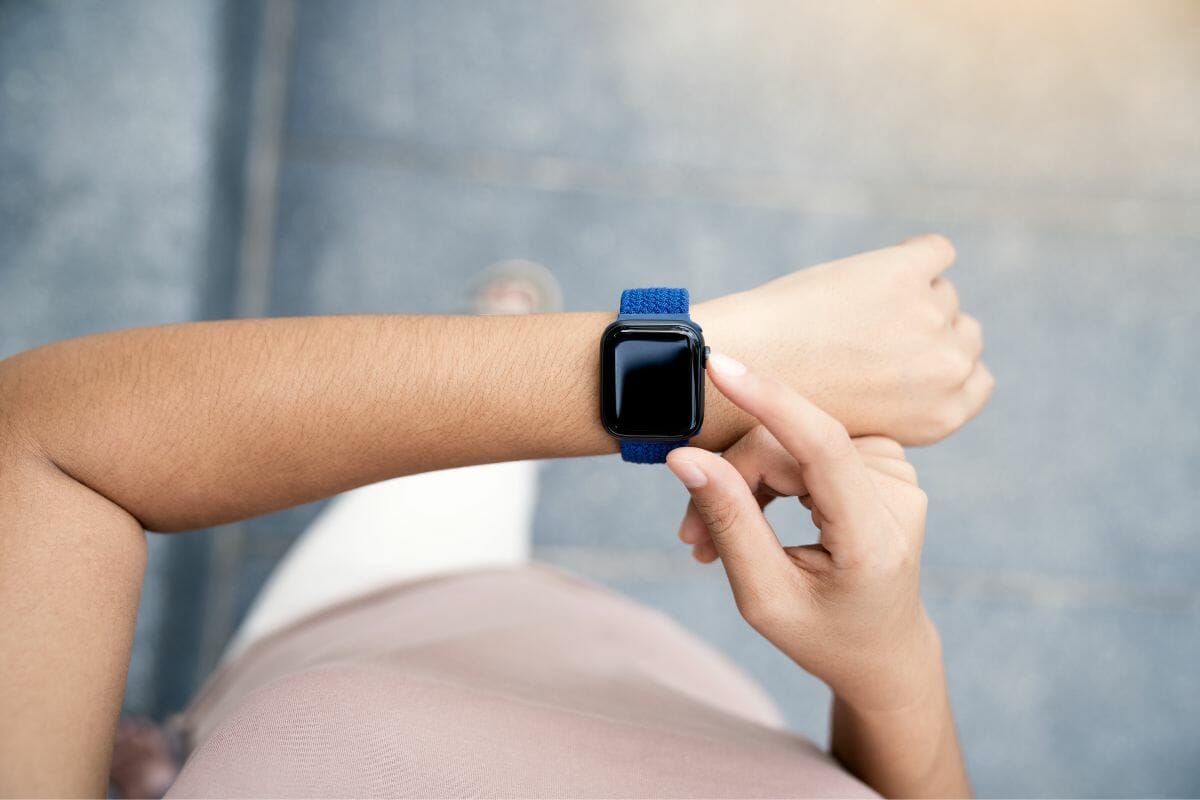 Setting up the walkie-talkie function on your Apple Watch is super easy to do, and only takes a couple of minutes, so just follow these easy steps and you should be able to communicate with your friends and family in no time at all.
Step 1: On the main menu, locate the walkie-talkie app (walkie-talkie icon with yellow background), and then open up the app.
Step 2: Simply tap on the Add Friends button, and your compatible contacts list will appear.
Step 3: Select which contacts you want to invite to walkie-talkie with you. These will then remain greyed out until they have accepted the invitation, and will turn yellow upon accepting.
You will then be able to find your chosen contacts on your friends list.
Step 4: From here, you can begin to walkie-talkie your contacts as you wish.
To do so, simply tap on the person that you want to send a message to, and the app will then check whether or not that person is available to talk, if they are, a yellow button will appear prompting you to touch and talk into your watch.
Step 5: Holding down the button, you'll be able to record whatever message you want to, and then release the button when you're ready to finish talking and send off your message.
Step 6: In order to increase or decrease the volume, use the digital crown, moving it clockwise or counterclockwise.
And there you have it, your walkie-talkie function is now set up and ready to go whenever you need it!
How To Open Walkie-Talkie With A Tap On Apple Watch
While the feature in itself is convenient, holding down to talk can be a struggle if you're on the move, or have your hands full at the time. However, there is a way around this.
Follow these steps, and you'll be able to utilize the walkie-talkie function with just a single tap:
Step 1: Go into the settings of your Apple Watch.
Step 2: Find and press on the Accessibility option.
Step 3: Find the tab for the walkie-talkie function, and enable Tap to Talk.
Step 4: Once this is enabled, you'll be able to tap once in order to begin recording a message, and another tap will stop the recording and send the message.
How To Disable Walkie-Talkie Feature On Apple Watch
As fun as the walkie-talkie function can be, there are some scenarios where the last thing you want to have is someone beginning to talk to you through your watch, especially in an important business meeting, or in the cinema.
Thankfully, there are ways of disabling the function, or making yourself unavailable to talk.
So, if you need to disable the function, these methods should help:
Method 1: Open up the walkie-talkie app on your Apple Watch, and then toggle the walkie-talkie button to turn off the feature, the indicator will go from yellow to grey to indicate that the feature is off.
Method 2: Swipe up from the bottom of the screen on your Apple Watch to reach the Control Center, from here, you'll want to find the walkie-talkie tab, and select it in order to disable it.
Method 3: Turning on Theater Mode will disable the walkie-talkie automatically, and this can be done by accessing the Control Center, and clicking on the icon with two masks (Tragedy and Comedy).
Conclusion
So there you have it, everything you need to know about the walkie-talkie function on your Apple Watch, and it's small features like this that make the Apple Watch one of the most beloved smartwatches on the market!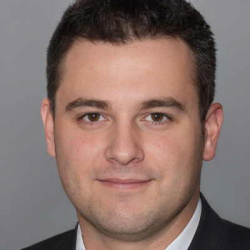 Latest posts by Garrett Jones
(see all)