Smartwatches truly are taking the world by storm. Nearly everyone you know has one, so you're probably thinking to yourself, maybe I should get one! But, what can they do and how do you use them?
Smartwatches are everything that they say they are. They are watches with smart technology, much like a phone. You can use it to track your steps, keep on top of your fitness levels and pay for your morning coffee on the go!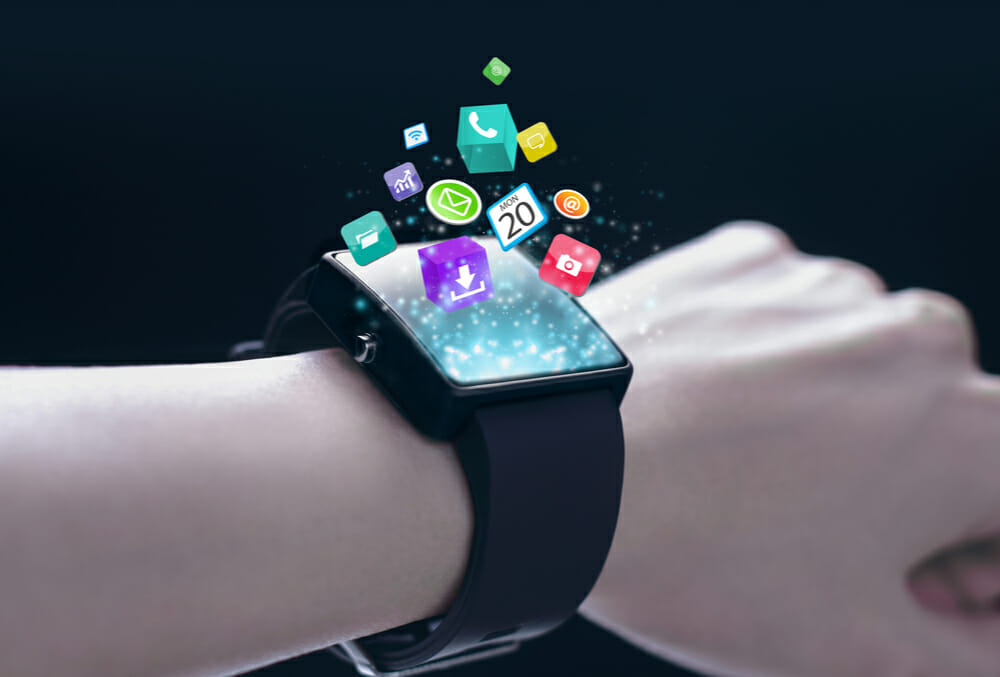 You can even send messages or answer calls all with just your smartwatch. This is why many people ask the question; does a smartwatch need a sim card?
With so many different options of smartwatches to choose from, you may be wondering if you need to purchase a sim card too. With this guide, we can answer all of your burning questions about smartwatches.
What Is A Smartwatch?
A smartwatch is basically like a wearable device or computer. Of course, they work much like a watch and have the time ready for you to read at the flick of a wrist, but they also have touchscreen interfaces for daily uses and tasks.
For instance, these types of watches are not just for timekeeping, and can be used to track your exercise, daily activities, and offer reminders and calendar events to keep you on track at all times.
You can also monitor your heart rate, step count and some watches are even waterproof for water activities and exercises. The great thing about most smartwatches is that they connect with your smartphone for full integration.
Your phone can also store all of your bio information such as your step count and exercise or sleep patterns, and you can use the same applications for this across your devices.
What Can A Smartwatch Do?
Smartwatches are so widely popular because of the ease of use and simplicity that they bring to your daily life.
With a smartwatch, not only can you tell the time whenever you need to, but you can also respond to messages and calls, keep track of emails, events and calendars, or organize your life with personal planners, messages and a calculator always at the ready.
Your smartwatch can also be connected to your phone so that you can access contacts, photographs, videos and so much more.
You can even integrate your smartwatch with the wallet on your smartphone, so that you can use Apple Pay or Google Pay whenever you need to make a quick and hassle free payment without scrambling and looking for your wallet. Just flick your smartwatch in front of the card reader, and make your payment.
Many smartwatches have the capability to make calls, send text messages and respond to them as they have cellular functionality, or can connect to your phone and send messages that way. But, will it need a sim card to do this?
Does A Smartwatch Need A Sim Card?
SIM Cards are small microchips that are used in mobile phones to identify the user and allow them to access the cellular network. So, it's natural for you to ask whether these are needed for a smartwatch.
SIM cards are mainly used for mobile phones, but they can also be used in smartwatches in order to send and receive text messages, or make and receive calls by itself. If a smartwatch has a SIM card, then it will be able to access the internet by itself, so it will be able to answer calls, emails and send messages without any other connections.
Some smartwatches are able to do this, such as the Apple Watches:
But they need to be in close proximity to your smartphone, and it will use the mobile service that your phone has. If you want to use it for calling and messaging without your phone nearby, then you need to purchase the cellular version which can be a little more costly.
However, the smartwatch has to be the same brand as the phone most of the time for this function to work. For instance, you will need an Apple Watch in order to connect it to an Apple iPhone, and you would need a Samsung Watch to work with a Samsung phone and so on and so forth. That being said, you can also purchase other branded smartwatches such as Fossil watches or Garmin watches.
If your smartwatch is not connected to a phone or device, then it will not be able to send messages or make calls without its own individual SIM card.
Can I Use My Smartwatch Without A Sim Card?
If you do not have a SIM card for your smartwatch, then you are still able to use it as normal, but you will not have some additional features that require the internet or a cellular network. Therefore, you would not be able to send texts or emails (if your phone is away from the smartwatch).
If you have what is called a standalone smartwatch, then it can work without any external devices or phones in order to operate as normal. These standalone smartwatches can work everything out by themselves. These are the smartwatches with their own cellular functions and SIM cards.
Alternatively, you may have a smartwatch that does not have a SIM card, which you are still able to use as normal, for all of the other uses and functions that a smartwatch has to offer. For example, you can keep track of your fitness and health, or stay on top of your phone's notifications, the weather, listen to music, set alarms or even use it as a mobile wallet.
Even with a smartwatch without a SIM, you'll be able to access the internet for navigation, emails, and messaging as long as it is connected to your phone and it is close enough for the messages and calls to go through your smartphone to your watch.
Summary
To summarize, smartwatches are so useful in our everyday lives. They keep us connected on the go, by being integrated with smartphones and other devices. This ensures that we never miss a notification, email, message or announcement again.
You can also use your smartwatch to keep track of your fitness and health levels, or track your sleeping patterns to ensure that you are getting enough sleep.
What we love about smartwatches is how simple they make our lives. We can use them to pay for purchases, set alarms, read notifications, listen to music, you name it.
The best part? You don't have to purchase a SIM card to use your smartwatch and unlock its full potential as you can connect them to your smartphone instead, but if you want to, then you can use a SIM card so that you can be connected to the internet no matter where in the world you are.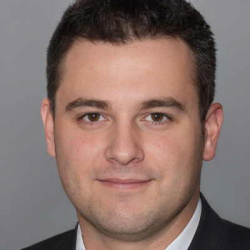 Latest posts by Garrett Jones
(see all)