Samsung has long been an industry leader within the technology world. Not only do they create incredible and sturdy home appliances that make our lives easier, but they also make useful portable devices, such as smartphones.
Samsungs smartphones run on advanced software and are made of only the best components, to create truly cutting-edge tech that allows them to compete with giants like Microsoft and Apple.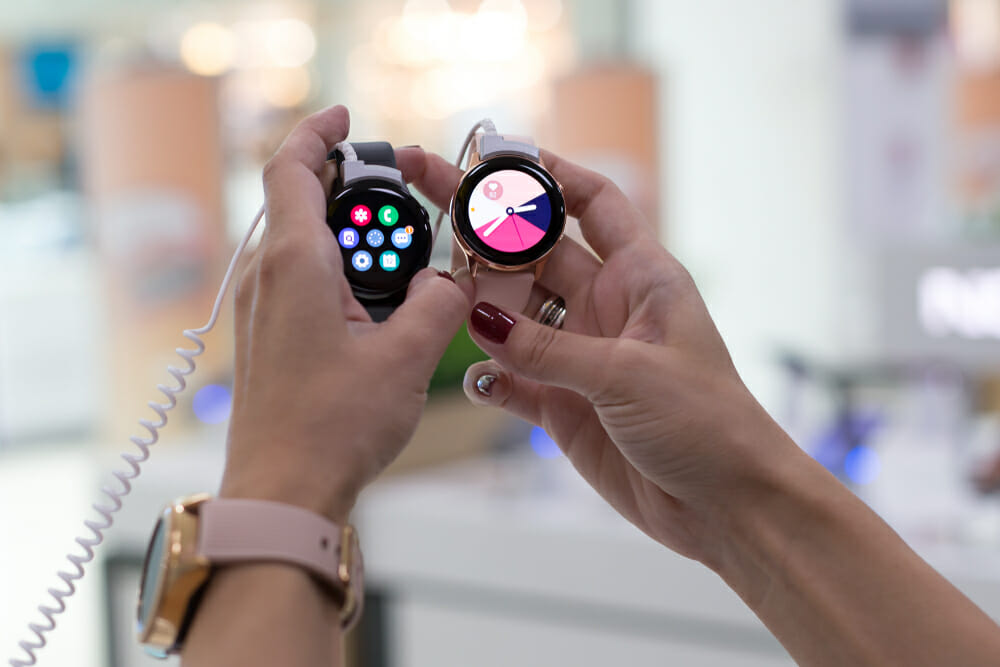 One of the most popular recent technologies is that of the smartwatch. It can be incredibly difficult to keep your phone close at hand while exercising. Smartwatches allow you to access all of the useful apps and functions of a smartphone all from your wrist!
Thanks to their experience in creating amazing smartphones, Samsung is well-equipped to produce useful and compact smartwatches that truly shine.
One of Samsung's most popular smartwatch models is the Galaxy Watch Active range which has recently received a 2nd generation update (if you need to know how to tell the model of your watch by the serial number, read here). Samsung offers two sizes of this model, 44mm, and 40mm.
Are there any differences between these two watch sizes? Which one should you pick up? Let's find out!
Screen Size
Of course, this is the major difference between the two models. The size difference between the two of them may appear negligible at a glance, but they both offer very different experiences.
The larger model is perfect for those who want a large screen to display easy-to-read information. The larger screen allows the user to more easily multitask on their watch, thanks to the increased digital real estate on offer.
The smaller model may not have as much space for multi-tasking, but it more than makes up for it with its subtlety and its sleek design.
The smaller screen version is also better suited to people with smaller wrists, as the larger screen may appear quite strange on a person with smaller wrists!
Battery Life
Luckily, there is no discernible difference in battery life between the two sizes. So you won't have to forgo buying your favorite one in favor of longer battery life.
Both watch sizes can last for upwards of 2 and a half days on one full charge,  depending on what you use them for (need to know how to measure your watch size? Read here). If you spend a lot of time on the watch or make use of a number of its features in a small amount of time, its battery life can vary.
If you use it less or mostly use it for its exercise and time-keeping functions, you can expect it to last you days before you ever have to give it a proper recharge.
This is great because it saves you the worry of finding somewhere to charge your watch midway through the day, which would be incredibly awkward!
Power And Specs
Both watches also work on the same operating system, the 'Tizen Based Wearable OS 4.0'. The firmware of each watch can also be updated in the future, to improve its quality of life and to fix bugs and glitches.
Both watches feature up to 1.5GB of RAM, as well as 4GB of usable internal memory space. This is more than enough for average use, in order to multitask and to keep up with messaging and other social media functions.
The 4GB of internal memory also allows you to easily save items that you find or receive on the watch for later use.
What Comes In The Box Of Each Watch?
Once again, there is little variation in terms of the contents of each watch. Every watch regardless of size comes packaged with the watch itself, a wireless charger, and a quick start guide.
The packaging is simple and free of unnecessary clutter, which makes it easy to get going with your new smartwatch straight out of the box.
The wireless charger also makes it far easier to prepare your smartwatch for the next day, as you can place the charger on your bedside table so that the watch is there ready, and waiting for when you wake up!
Connectivity
Samsung smartwatches come with Bluetooth connectivity options as standard, so that you can connect your smartwatch with your phone to access extra features.
If you plan to connect your watch to a Samsung or other Android smartphone, then the phone needs to operate on Android 5.0 or higher, and needs to have an available RAM of over 1.5GB. Most modern smartphones of the last five years will be more than sufficient for this!
If you want to connect the smartwatch to an iPhone, then you need to ensure that the iPhone is a model from iPhone 5 up, and it needs to be running on iOS 9, or any iOS that came after it.
Both smartwatches have the capacity to connect to other devices via Bluetooth.
Weight
This is one of the few ways that the two Samsung watch sizes differ. The larger size Samsung smartwatch weighs around 42g for the Stainless Steel version, and 30g for the Aluminum version.
In terms of the smaller size version, the Stainless Steel option weighs 37g, and the Aluminum version weighs around 26g. Luckily, the weight differences between the two are negligible, so you won't have to worry that one size might be too heavy for you.
This weight estimate is also based on the assumption that there is no strap attached, so adding a strap will add to the weight, and the weight may be considerably more depending on the material used in the strap.
To Finish Up
As you can see, there is actually very little in the way of differences between the 40mm and 44mm varieties of the Samsung Galaxy Watch Active 2. The only real differences that you would notice derive from the size of the device.
The larger model, of course, has a larger screen, but also has a slightly larger weight.
Your choice of which version to go for will depend on personal preference. Do you need a big screen? Does weight affect your choice? Weigh up these questions and you should be able to make a choice easily!
Frequently Asked Questions
Is Samsung Active 2 Worth It?
If you want an affordable smartwatch that has a plethora of fitness features, then the Samsung Active 2 is well worth your money.
The watch helps you to stay on top of your health, while also allowing you to keep track of the time, as all good watches do! Being able to have smartphone-like features on your wrist is also incredibly useful!
How Do I Make My Samsung Active 2 Battery Last Longer?
When you aren't using the smart features of your Samsung watch, try disabling wifi and the GPS. This can help you to gain an extra hour of battery life.
As well as this, make sure to close applications that you are no longer using, as they often use significant RAM, which in turn needs a lot of energy.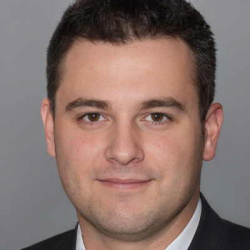 Latest posts by Garrett Jones
(see all)